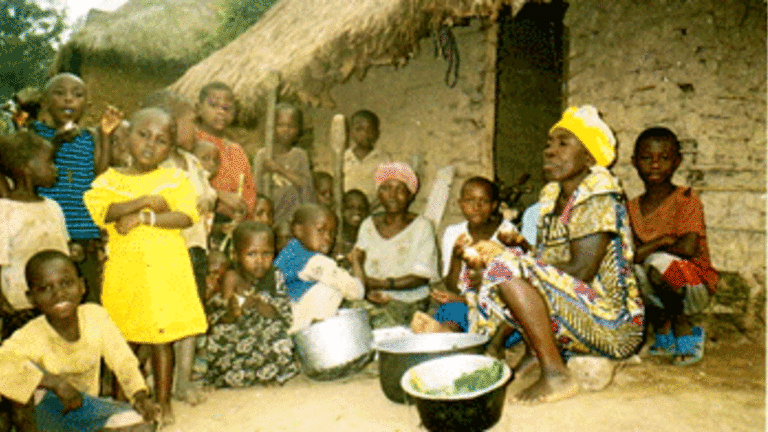 Burning, Looting, Rape and "Sad Faces" Provide Virtual Reality in Congo
Georgianne Nienaber: The road to the truth about what is happening in the remote region of the Democratic Republic of Congo (DRC) known as Walikale depends now upon a Mwami, a motorbike, and a very determined man named Paluku Mbusa Omer.
The road to the truth about what is happening in the remote region of the Democratic Republic of Congo (DRC) known as Walikale depends now upon a Mwami, a motorbike, and a very determined man named Paluku Mbusa Omer. For the past two months we have been telling readers about atrocities committed by the FDLR (remnants of the Rwanda genocidaires) including assassinations, rapes, burnings of villages, looting, protection payoffs and epidemics of disease among the children and the elderly who are fleeing through the forests.
So, it was startling to read an item in the Voice of America, echoed by the propaganda arm of the Rwandan government, the New Times, that the United States is cooperating with Rwanda to eliminate the murderous FDLR genocidaires from eastern Congo. The new U.S. envoy to the Great Lakes region, Ambassador Barrie Walkley, is an Obama/Clinton appointee. Both articles (dated Tuesday, January 31) implied that the FDLR is significantly weakened.
The muddy road to Walikale tells another story, based upon eyewitness accounts from Mwami Lukonge, Omer, and the United Nations Refugee Agency (UNHCR). On the morning of Saturday January 29, King "Mwami" Lukonge climbed onto the back of Omer's small motorbike for a 200- kilometer (124 mile) trip to the village of Lushali. There, displaced villagers from Walowa Yungu Groupement in Walikale Territory were seeking refuge with extended family members. The FDLR had burned their villages, killed many of the men, and raped every woman they could find along their way. The men who survived were hiding in the forests.
Omer described the journey in an email.
After about 80km we reached Masisi Centre, Chief place of Masisi Territory. In this town we could see so many displaced people from Mwami Lukonge's Groupement. Many of them referred to him saying "Papa'' which means Dad. They were relieved to see him but one could see sadness in their face, though they had been welcome by their relatives there. After a half an hour break, we rode for about 40 km, then we go along villages where you could see neither a Congolese soldier (FRDC) or police. Then Mwami told me that in that area we were likely to encounter with FDLR or other Armed Groups. And then we rode for about 25Km before we saw the first camps of the displaced.
For an agonizing two days after his return to Goma Omer tried to find the funds to develop the film he took with an old Yashica camera. Meanwhile, he received more terrible news from Mwami Lukonge that another village was burned down on January 31 by the FDLR. This was the same day that VOA released its sunny press release about the United States' diplomatic intervention. Omer offered the Mwami's testimony. No one was there to protect these defenseless villagers; not the United States, not the Congolese army (FARDC), and not the United Nations' mission MONUSCO. A poor villager named "Bahani," gave his life while the Voice of America was touting U.S. influence in this contemptible situation.
The village is Kailenge/Mutwa. Fortunately the population had already fled the place. The self defense intervened but one in their camp was killed. His name is Bahani. Another one called Francois was seriously wounded. Kailenge village is not very far from the displaced site we visited last weekend. We visited Lushali and Kashebere IDP's sites, which are at about 25km from Kailenge.
In the photos you can see are huts the displaced have built with banana tree dry leaves. This is where they cook food, sleep and take shelter. They say that they suffer a lot when it rains since all the rainwater comes to them. At night it is cold and mosquitoes and other insects bite them.
Since the corrupt Congolese army (FARDC) is too involved in mineral smuggling to protect the villagers, and the U.S. State Department seems distracted by its press coverage, we turned to the UNHCR and forwarded testimony we received over the past several months to them. On January 10 they conducted an initial assessment, and Céline Schmitt, Regional External Relations Officer for the UNHCR in Kinshasa, offered her comments in an email.
Humanitarian actors especially NGOs have organized assistance in terms of basic non-food items on the axis Walikale -- Kibua and Walikale -- Kisangani, and are planning assistance on the axis Walikale -- Bukavu. Support has also been provided to Masisi hospital to respond to cholera.However, it is important to note that humanitarian access is very limited due to the prevailing insecurity in the area. Limited resources, especially financial means are also hindering the intervention.
In a separate email this morning, Schmitt said UNHCR is working with North Kivu Provincial authorities through "regular sharing of information and talks on how and where to increase security and ensure protection of civilians. They then liaise with police and military authorities."
Faced with limited assistance and the lack of protection by the corrupt Congolese army, Walikale remains in a precarious situation. Omer offered this wretched testimony when we asked him about the villagers' future.
They are pessimistic. They have despair, when they think of their houses burnt down and all their belongings and livestock looted. They think that they are abandoned, when they cannot see even a single police or soldier for their protection. Children told me that what is very bad is that they don't go to school anymore.
On a personal note, I have to wonder if it is the lack of visual confirmation that has muted international outrage. The public is so accustomed to sensationalism that the lack of spectacular visual confirmation of rape and burnings leaves an over stimulated public underwhelmed.
I have a suggestion for the public and for Ambassador Walkley. Not much has changed in DRC for a hundred years. Go back and review the opening scenes of John Huston's 1951 movie, The African Queen, when the German Army immolates a village. It is available on Netflix. Then, look at the photos Omer and the Mwami obtained at great risk to show you what life is like for the innocent on the run. The huts looks exactly the same in Huston's film and in Omer's photos. Look at the faces in Omer's photos. Imagine them facing what you see in the film.
Today the UNHCR released a security briefing revealing, "There are only 40 police officers deployed to secure six of the 31 camps in the province." Nearly 79,000 displaced Congolese are currently living in 31 IDP camps in North Kivu. Many of them have no hope of going home in the near future due to the continued presence of the FDLR and other armed groups.
I only wish we could show you the virtual reality of life in Walikale in 3-D, Ambassador Walkley. For now, we are left with Omer's Yashica camera and the stark reality of truth captured on grainy film.
Georgianne Nienaber
Republished with the author's permission from Huffington Post.