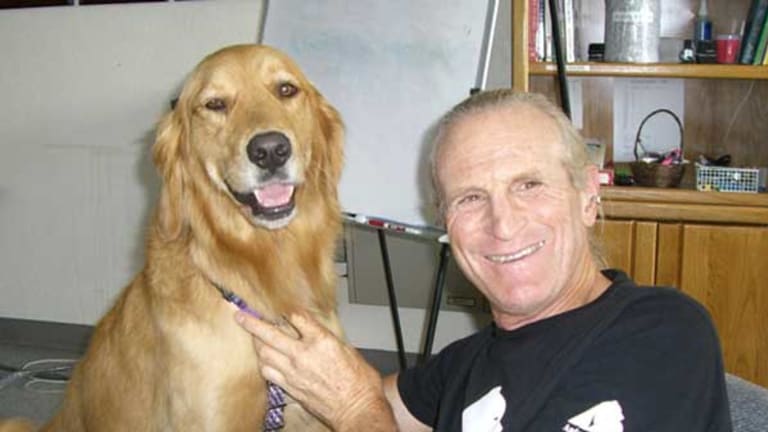 Expert Calls Santa Monica Animal Exhibits Inhumane
Marcy Winograd: Bekoff refutes arguments that the animal exhibits are educational. "This sends the wrong message that it's okay to treat animals like this and that they don't mind being tethered or kept in cages."
Santa Monica Inhumane Animal Exhibits
Marc Bekoff, award-winning scientist, author, and member of the Ethics Committee of the Jane Goodall Institute, calls the animal exhibits at the Sunday Main Street Farmers Market in Santa Monica "thoroughly inhumane." The author of the popular book "The Emotional Lives of Animals" writes, "Tethering animals so they cannot have freedom of movement and the freedom to get away from harassment and noise is as inhumane as keeping the animals in tiny cages in petting zoos, where they suffer physically and emotionally."
Professor Emeritus of Ecology and Evolutionary Biology at the University of Colorado, Boulder, Bekoff is a fellow of the Animal Behavior Society and a past Guggenheim Fellow. In 2000 he was awarded the Exemplar Award from the Animal Behavior Society for major long-term contributions to the field of animal behavior. Bekoff is also an ambassador for Jane Goodall's Roots and Shoots program, in which he works with students of all ages, senior citizens, and prisoners to identify neighborhood problems and implement solutions.
Together with famous conservationist Jane Goodall, Bekoff co-founded the organization Ethologists for the Ethical Treatment of Animals.
After viewing photos and a video of the tethered pony ride and cramped petting zoo at the Main Street Farmers Market, Bekoff writes, "I always ask people would you do this to your dog and after a moment of silence many say of course not – then why in the world would they do this to other sentient beings? Like all mammals, including cats and dogs, ponies are sentient beings who do not like being tied down, being forced to walk in circles."
Each Sunday at the 2640 Main Street Farmers Market, six ponies tethered to a metal bar are forced to walk in tiny circles on concrete for almost four hours, often in the heat, with car exhaust in their face and band music hammering their ears. Next to tethered ponies is a petting zoo, where an alpaca and zebu are tightly penned.
Bekoff refutes arguments that the animal exhibits are educational. "This sends the wrong message that it's okay to treat animals like this and that they don't mind being tethered or kept in cages."
Bekoff co-authored with Jane Goodall "The Ten Trusts: What We Must Do to Care for the Animals We Love."
To learn more about his work and to read his essays, visit marcbekoff.com and Psychology Today.
To learn more about the Committee to Free the Pony, visit here.
Marcy Winograd