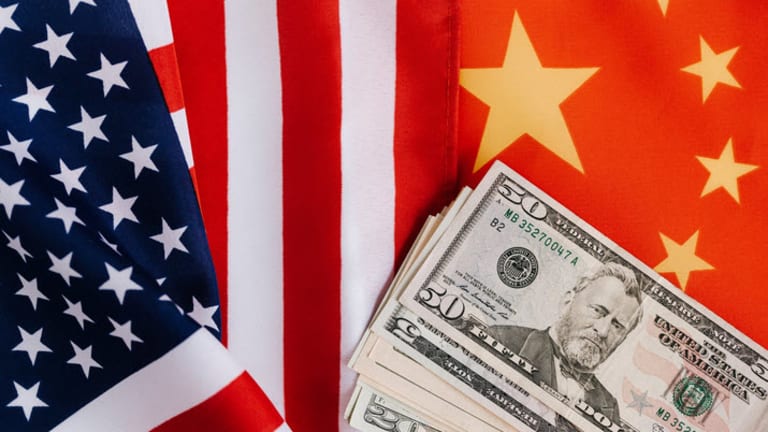 Virtual Summit: "Low Expectations" and "Lower Temperature," But "No Illusions"
Dee Knight: The Senate also wants a "Countering Chinese Influence Fund" of $300 million per year just to administer the government's anti-China programs.
TV ratings were high globally for the virtual summit meeting between Presidents Joe Biden and Xi Jinping in mid-November. Between both leaders' home audiences and much of the rest of the world, the summit may have rivalled the Super Bowl, even though it was limited to opening remarks.
Most experts had "low expectations," according to a Washington Post analysis. But a global sigh of relief was virtually audible when Biden said "it seems to me our responsibility… is to ensure that the competition between our countries does not veer into conflict, whether intended or unintended." Xi responded saying "I'm very happy to see my old friend."
China's Ministry of Foreign Affairs signaled cautious optimism: "If U.S.-China relations cannot go back to the past, they should face the future. China has no illusions…"
Avoiding illusions may be the main takeaway – like the illusion of mutual trust and confidence. The White House said Biden raised concerns about "human rights abuses" and China's "unfair trade and economic policies." Xi reportedly said American support for Taiwan was "playing with fire," and warned that dividing the world into alliances or blocs would "inevitably bring disaster to the world." This would be a good reason to "lower the temperature of a relationship that has at times this year threatened to overheat," as an early New York Times report said.
The Senate also wants a "Countering Chinese Influence Fund" of $300 million per year just to administer the government's anti-China programs.
Elsewhere in Washington…
Whether Pentagon generals or politicians in Congress are on board for the new mood is debatable. US and NATO warships continue to ply the Taiwan straits in violation of international law, while U.S. media reports emphasize China's military buildup in the South China Sea. In Congress, yet another huge increase in the Pentagon budget passed by a lopsided majority, at almost the same time as Biden [finally] signed the $1.2 trillion infrastructure bill. Meanwhile a package of new bills to escalate a new cold war sailed through the Senate in September and is due to be taken up soon in the House of Representatives.
The bills are called the U.S. Innovation and Competition Act (USICA), the Endless Frontier and Strategic Competition acts. They call for significant military budget increases – as if the current military budget weren't enough – adding $650 million per year in new spending for the Indo-Pacific region. The Senate also wants a "Countering Chinese Influence Fund" of $300 million per year just to administer the government's anti-China programs, and to conduct witch hunts of "undue" Chinese influence in the United States. (These witch hunts have already been happening at universities across the country.) At least $450 million per year would go to increase anti-China broadcasting through Radio Free Asia and other media. Another $80 billion would re-capitalize the Inter-American Development Bank to press Latin American governments to replace any loans received from China.
All this could be considered the "intense competition" Biden is calling for, presumably as an alternative to open war – cold or hot. But "the United States is essentially putting itself at war with Asia," declared Vijay Prashad at a recent webinar to spotlight these anti-China bills. He added that Obama's Secretary of State Hillary Clinton said the purpose of the "pivot to Asia" was to "box China in." Maybe after talking with Xi, Biden can convince Congress to withdraw the bills. (An "Open Letter to US Congressional Representatives" against the anti-China bills urges readers to sign it before the bills go for a vote in the House.)
The legislative package calls for more of the same: deepening US military partnerships with its allies in the region, increasing Japan's and Taiwan's military capacity with new long-range precision missiles, munitions, and other weapons. The new AUKUS pact to deploy nuclear submarines will add to the ongoing threat of nuclear conflict in the region.
Some in Congress don't feel this is enough. "Congress must untie Biden's hands on Taiwan," wrote Rep. Elaine Luria in an op-ed published in the Washington Post October 11. She called for an act that would allow President Biden to bypass Congress to declare war on China. The Pentagon's Stars and Stripes daily newspaper ran a story headlined "Retired Marine colonel says U.S. should weigh nuclear war with China over Taiwan."
Climate Change Collaboration
The one issue the US and China may be able to work together on is climate change, according to the Washington Post analyst. As the COP26 climate summit wound down to a disappointing quasi-conclusion, top US and Chinese negotiators were spotted arm-in-arm, ready to announce a breakthrough deal to limit methane gas. It was not exactly a honeymoon, but at least "the US momentarily dropped its China-bashing," as K.J. Noh and Michael Wong wrote in Popular Resistance. Noh and Wong set the record straight: "China has the greatest program of renewable energy of any country. It generates more renewable power than North, Central, and South America – 42 countries – combined. It has more solar parks and wind farms than any other country. Last year it built more wind power than the rest of the world combined." It also has more electric vehicles than any other country, including 99 per cent of the world's total electric buses.
This goes on – more subway systems and high speed rail than the rest of the world. China has written sustainability and ecological development directly into its constitution. According to the World Bank, on an annual per capita basis, China's share of Green House Gases and CO2 emissions is less than half of the United States; its household energy consumption is one-eighth that of the US.
So far the US has not been super-cooperative with China on either energy issues or climate change. Noe and Wong cite an explicit US military plan to choke off China's alternative fuel imports at the South China Sea. They add that most calculations of Green House Gas emissions leave out the US military boot print, the single largest institutional emitter in the world, ranking higher than the emissions of 140 nations. Add the cost of endless US wars, and subtract offshored Green House Gases from the West from China's total, and you get a different picture of responsibility for global emissions.
So there's room for improvement in US-China cooperation on climate change. The US could, for starters, pull back its fleet of warships and shut down a few dozen (or hundreds) of missile-equipped bases in the Indo-Pacific region. Maybe it could even re-purpose a few hundred billion dollars from its military budget to beef up its infrastructure renewal plan. That would definitely help avoid climate disaster – and maybe also reduce the danger of war.
Dee Knight