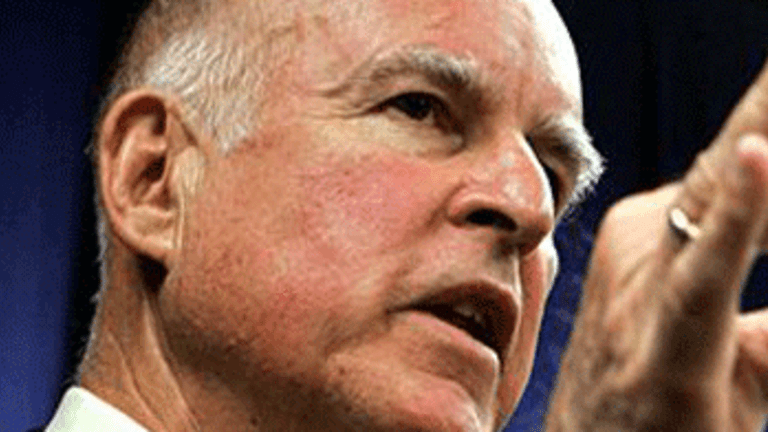 Two Triggers: One Stuffed, One Deflated
Although I have to admit I found it a bit creepy, the stuffed remains of Roy Rogers' beloved steed was displayed on a Rose Parade float honoring Roy's 100th birthday.
Dangerously wobbling at the front of a somewhat over-the-top float, this Trigger, though dead, looked fat and healthy.
The state budget Triggers, on the other hand, very much alive, looked downright cadaverous. Cutting the 2011-12 state budget by another $891 million, these automatic robo-cut devices carved a whole new round of deadly wounds through the already-devastated usual suspects.
A Quick Review of the 2011-12 Budget Trigger Provisions
The budget, adopted on time in July, projected General Fund revenues for 2011-12 at about $88.5 billion. The trigger devices, however, provided that, if, in the December just passed, revenues for the rest of 2011-12 were forecast to be lower than anticipated by between one and $2 billion, 600 million in additional cuts were to go into effect (so-called "tier one" cuts). If the revenue gap amounted to more than 2 billion, additional cuts of up to $1.9 billion were to be triggered ("tier two").
Specifically, under Tier One, if revenue projections were off by between one and two billion, the UC system would lose another $100 million, CSU the same, the Department of Developmental Services the same. In Home Supportive Services would lose another $110 million, prisons another $92 million, and childcare an additional $23 million. The Community Colleges lose another $30 million which they are allowed to backfill with fee increases to students. Medi-Cal cuts made last March would be extended to all managed care plans to save another $15 million.
Tier Two, which was to kick in if revenue projections were off by more than $2 billion, would reduce the school year in 2011-12 by up to seven days, to save $1.5 billion. Home-to-school transportation would be eliminated, saving $248 million, and the community colleges would be denied a $72 million dollar apportionment increase.
What Happened in December
Revenue was predicted to come in at $2.2 billion less than budgeted. Believe it or not, this was the rosier of two projections, which the trigger provisions allowed the Governor to use. The Department of Finance projected $86.2 billion in revenues, while the Legislative Analyst predicted $84.8 billion. Revenues were up by 1.8 billion (which was still less than the rosy projection of the budget), mainly due to higher than expected personal income tax revenues (almost entirely from high earners) of $1.5 billion. Corporation tax was also up by almost $500 million. Lower and middle income groups showed a decline.
The Governor, having insisted on the triggers in the budget so he wouldn't have to go back to a chaotic legislature for more cuts, and wouldn't have to actually make a decision, himself, to cut, explained his lack of choice in Latin. Demonstrating his usual combination of seminarian and erudite Californian, he spread his hands and said, "Nemo dat quod non habet," which means "No one can give that which he does not have."
Never mind that this rule is usually used to figure out who owns something when a person who didn't have the right to it sold it to a purchaser who didn't know the title was bad. In this case, the Governor simply used the phrase to figuratively turn out his empty pockets and shrug.
The result? Piled on to over $15 billion in cuts in the original 2011-2012 budget, which followed over $7.8 billion in cuts in 2010-11, the triggers cut an additional $981 million from an already bloody budget.
Cuts to Higher Education
On top of $1.3 billion already cut in July, the UC system and the CSU system each got slashed another $100 million each. They are tasked with figuring out how to allocate the cuts across their system.
The community colleges lost $30 million and were allowed to backfill the loss with a $10 per unit increase in student fees on top of a similar hike just months earlier. The total now is $46 per unit, which, although we are still 49th in what we charge per unit at our community colleges (New Mexico is now lower), is still out of reach for a significant portion of our students. Last year, 56 % of community college students got low-income waivors and the Chancellor's office believes this will jump to 70%.
The greater problem, though, is that the community colleges system, under the portion of the Tier Two cuts which did go into effect, actually sustained an additional $72 million in cuts by reduced apportionments, which is not covered by the new fee. This means further diminution of classes, slots, faculty and services.
Cuts to K-12 Education
Because the revenues were not as low as might have been expected, the second trigger was not fully pulled. Instead, K-12 avoided the $1.5 billion dollar cut that would have reduced the school year by seven full class days. Emblematic of the times, a "mere" 330 million cut from school districts across the state was met with a sigh of relief. 80 million was cut from prop 98 funds by reducing apportionments to school districts. The greatest devastation was to the school transportation program, which bore 248 of the 330 million in cuts. School districts were told to pay for needed buses out of reserves, but most didn't have any reserves left. The Los Angeles Unified School District lost $38 million, leading the Superintendent to say they would have to shut down school buses in the spring, stranding 35,000 students, including 13,000 special needs students. L.A. Unified quickly filed a suit to block the cuts.
Cuts to Child Care
The Department of Education lost an additional 23 million dollars in child care funding, which broke down to $17 million in non-Prop 98 funds, and $5.9 million in Prop 98. This translates to a loss of roughly 7500 subsidized slots, impacting working parents, who are simply stranded without care.
Cuts to Everything Else
The In Home Supportive services program lost an additional $101.5 million, which was divided between a $10 million diminution in local anti-fraud efforts and all the rest in a direct reduction in services to low-income elderly and sick Californians. A suit was filed over these cuts.
The Department of Developmental Services lost $100 million, Corrections was cut by $20 million, the California State Library lost $16 million, and Medi-Cal lost an additional$ 8.6 million when the March 2011 cuts to managed care plans were continued into this year.
A Juvenile Justice Bait and Switch
In a scratch-your-head sort of development, the triggers also cut $67.7 million to the California Department of Corrections and Rehabilitation (CDCR) for juvenile offenders, but the Governor is demanding that this loss be backfilled by charging counties more for juveniles incarcerated by the state. This is interesting for several reasons. Over the last 15 years, beginning in 1996, when the juvenile population incarcerated by the state was more than 10,000, the state began devolving responsibility for youthful offenders down to the counties. Today, there are only about 1,000 young offenders, those who have committed the most serious crimes, spread over the five state facilities. Currently, counties have to pay about $500 to the state for each one.
Now, the Governor proposes filling the cut made by the trigger by raising the amount charged to the counties from $500 per prisoner to $125,000 per prisoner, which, he maintains, is still less that the $200,000 per year they cost the state.
As Kurt Vonnegut would say (not in Latin):
So it goes.
Next: The New Budget, yes, New Taxes, maybe
Sheila Kuehl
Sheila Kuehl.org