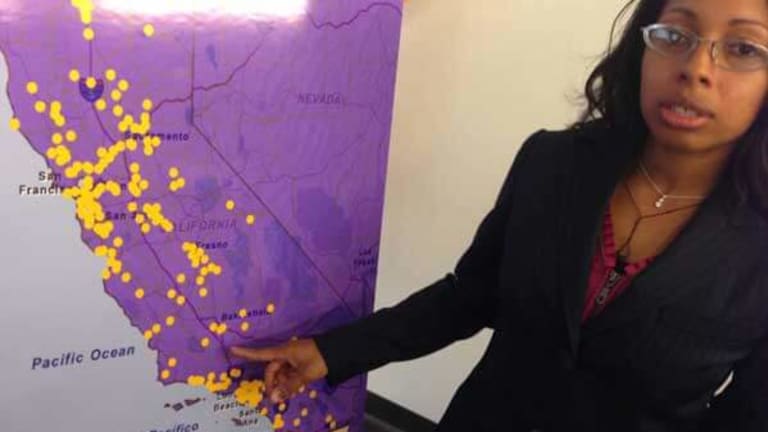 English Learners Legal Rights
Nicole Ochi and Jessica Price: California law requires school districts to send parents of English learners a notice at the beginning of each school year that would indicate that their child is an English learner.
English Learners' Legal Rights
[dc]"H[/dc]ow many of you have children who are English learners?" we asked the room full of about 80 Spanish speaking parents. Silence. No movement, other than the typical coughing and shifting in chairs.
Finally, a hand went up. "English learner? What does that mean?" asked one father timidly in Spanish. As it turns out, many of the people in the audience of that Temecula Valley auditorium that day were parents of English learner students. They just didn't know it.
Parents have the power to demand change. A year and a half ago, Kay Yang adopted Minkyung Choi, an 11-year-old girl from South Korea. Minkyung arrived in the United States without any prior knowledge of English. She struggled to keep up with her peers in school because she could not understand the teacher's instruction. She struggled to make friends as fellow students ridiculed her because of her language barriers.
Last year, Minkyung enrolled in the 6th grade at Bella Vista Middle School in Temecula Valley Unified School District. That year, she had the opportunity to participate in an ELD class, a class providing English Language Development for English learners. As a result, Minkyung gained confidence and began to blossom. Unfortunately, the school district eliminated this ELD class after only one semester. Minkyung's grades suffered because she could not keep up in the mainstream classes and she became more stressed and withdrawn.
Kay is a born activist. However, like many parents, she did not know where to turn for help. After an attorney from Asian Americans Advancing Justice – Los Angeles informed her about her daughter's rights and empowered her to file a complaint with the school district, she became a stalwart advocate for her daughter and all English Learner students in the district. Kay shared her daughter's story at board meetings and shared her experiences with other parents.
Thanks to Kay's efforts and after a long investigation, the school district found that Minkyung had been denied services. The district reinstated the ELD program, and agreed to provide additional support, including after-school tutoring to compensate for her lost instructional time.
California law requires school districts to send parents of English learners a notice at the beginning of each school year that would indicate that their child is an English learner. The law also requires that English learner students receive special instruction to help them learn English. The new Local Control Funding Formula sends millions of additional dollars to school districts to help them provide these services. School districts had to develop a plan, a Local Control Accountability Plan, explaining how they would spend that money on the neediest children. Temecula Valley Unified School District approved its plan in July.
Still, many parents in Temecula Valley Unified did not know about this plan. They didn't know about the money nor the services. To bridge this gap, the ACLU of Southern California released a new toolkit to help parents of English learner students.
The toolkit, In Plain English: A Toolkit for English Learner Advocates in Temecula Valley Unified School District, synthesizes the school district's promises to the English learner community. It puts in one place all of the relevant information about the school district's duties to English learner students and their families, from the Master Plan for English Learners to the Local Control Accountability Plan and to state and federal law.
This toolkit aims to empower community members to ask critical questions about where the dollars go, whether the services are effective and if they don't like the answers, to be able to do something about it. Just like Kay Yang did.
Download our toolkit, available in English and Spanish.
Nicole Ochi and Jessica Price
ACLU Southern California