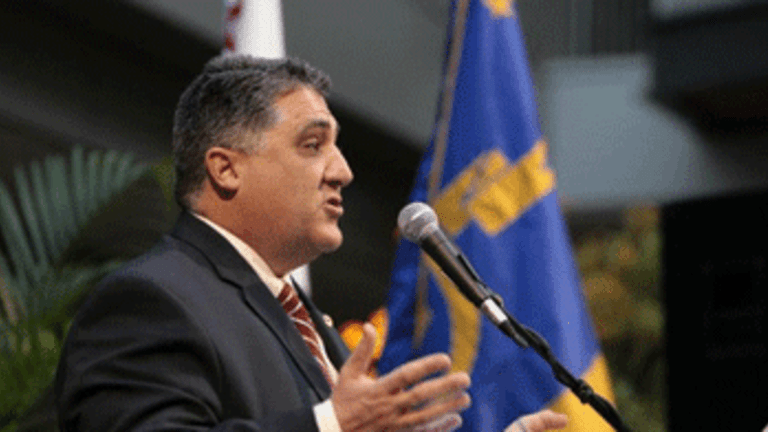 Judge Sides with Portantino on Open Records Issue
Dick Price: "I'm ecstatic that the judge gave a decisive ruling on behalf of transparency and accountability," Portantino said.
On Thursday, Sacramento County Superior Court Judge Timothy Frawley tentatively ruled in favor of the Los Angeles Times and The Sacramento Bee, which had sued the California State Assembly for access to California State Assembly members' spending records.
At stake was a nasty battle between Assemblyman Anthony Portantino (D-La Cañada-Flintridge) and Assembly Speaker John Perez (D-Los Angeles), who had threatened furloughs of Portantino's staff, slashed Portantino's staff budget, cut staff travel reimbursements, and even prevented Portantino's staff from printing routine proclamations for local leaders.
According to Portantino and other close observers, the punitive action by Perez and the State Assembly's Rules Committee began as retribution for several votes of conscience by the three-term La Cañada-Flintridge assemblymember, who had failed to fall in line with several of the Speaker's heavy-handed directives. In particular, Portantino voted against a prison realignment measure he felt would have increased crime and unfairly burdened Los Angeles County. Portantino then also was the lone Democrat to oppose a June budget vote, which he felt cut education funding drastically and hastily.
"Judge Frawley saw through the rather thin arguments of the State Assembly's attorneys," Portantino said late Friday after word came that the Assembly had declined to challenge Frawley's ruling and cancelled a public hearing scheduled for that morning.
"I'm ecstatic that the judge gave a decisive ruling on behalf of transparency and accountability," Potantino continued. "There's no greater fundamental right than the public's right to know how its money is being spent by the legislature."
To prove that he had not overspent his budget as the Speaker's office had maintained, Portantino had requested access to spending records for all Assembly members, a demand that was denied and that led to the impasse between the two newspapers and the Assembly.
Going forward, Portantino hopes that issues in the State Assembly now can be judged on their merit and that policy can go forward, not on the ability of Assembly leaders to punish or reward members based on their votes, but on what is good for California's citizens.
"This issue is no longer about me. The press and others have done a very good job of showing how my budget was cut midyear," Portantino said. "What's important now is that we move forward, reform the way the state conducts its business, and focus on the problems the state faces -- in particular, putting people to work and providing quality education for all our children."
Portantino terms out of the Assembly next year and is reportedly looking for other ways to serve his constituents.
"Let's get rid of the petty politics, move on, open the books, have accountability, and best serve the people of California," he concluded.
Dick Price, Editor