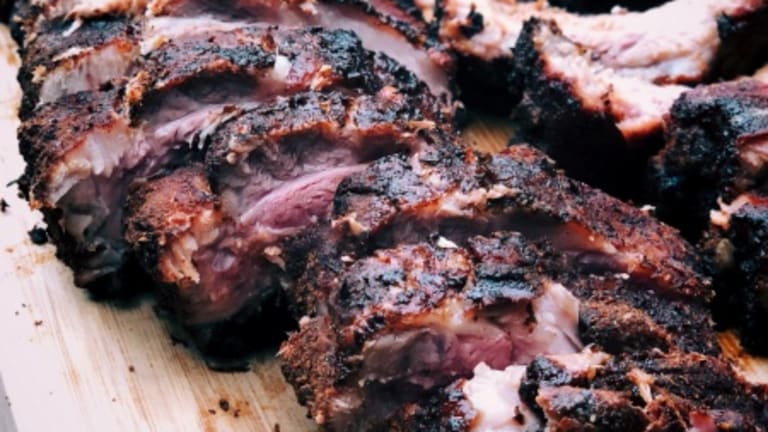 A Real Red Meat Issue
H. Scott Prosterman: According to the Republican narrative, this country was founded on greenhouse gases, hamburgers and Biden's Climate Agenda endangers that.
This is a real red meat issue; I mean "real," and "red," and "meat."
Beef is considered a symbol of strength in America. It helped the late, great Walter Mondale score debate points when he asked dispatched the feckless Gary Hart in the 1984 primary by asking, "Where's the beef?" in reference to Hart's lack of substance.
Republicans love "red meat" issues, and red meat per se. They consider themselves political carnivores, and prefer their meat red and raw. Republicans also love to conflate unrelated issues as no political "animals" before them, which is why Faux News (Fox) and legions of so-called mainstream Republicans have "gone wild" over President Joe Biden's climate-action agenda. A Southern boy often begins a good story thusly: "You ain't gonna' believe this s***."
Biden will ban red meat and make everyone eat unflavored soy beans for protein, as a central feature of his climate-action plan.
But, not totally. Americans will still be allotted four pounds of beef per year, because that's what's sustainable according to Uncle Joe's plan.
Vegetarians are considered weaklings by Republicans, but the numerous NFL players who are vegetarians don't exist in their world, much less count. Same for the many MLB and NBA players who favor a plant-based diet. One right-wing site ridicules a "soy boy" with limp appendages and lacking prowess. Tell that to Tom Brady and his 7 Super Bowl rings.
According to the Republican narrative, this country was founded on greenhouse gases, hamburgers and Biden's Climate Agenda endangers that.
I gotta' disclose that I became a lacto-ovo vegetarian in college, and still had the strength to play basketball and run track. Sure, I endured a lot of ridicule from teammates and family members, in addition to the inconvenience of being a vegetarian in Memphis in the 1970's, but I saw no need to change, and still don't.
However, when I've worked as a waiter or catering manager, I was all too happy to sell prime rib or whatever was the most expensive thing on the menu. Though I'm rigid about my own diet, my motives in the food industry are totally mercenary.
Chefs love the waiters who sell the most of their specials, so I was "headwaiter" in a few places. When I sold Indian food for a while at Golden State Warrior games, SO THAT there would be a decent vegetarian option at Oracle Arena, I was happy to sell Chicken Tikka Masala or Lamb Vindaloo, because they were my highest price points.
In the 1980's I was the first American "gurah" (gringo) to work as a waiter at Raja Rani Indian restaurant in Ann Arbor. In Berkeley I was the Sales and Catering Manager for India Palace Restaurant when I had a mini-package for Warrior games, and found that Oracle Arena had the worst food in the NBA. Don't tell me it doesn't pay to complain, because I scored a fun catering gig by complaining to the right guy.
According to the Republican narrative, this country was founded on greenhouse gases and hamburgers. The Daily Mail has our back and supported the American Revolution from the beginning. They saw a University of Michigan study on Biden's climate action plan, and crunched some numbers to argue that Biden's plan, "would require Americans to only consume about four pounds of red meat per year, or 0.18 ounces per day."
"Mainstream" Republicans pounced on this issue like carnivorous cats. Trump acolyte Larry Kudlow, said, "So get ready: You can throw back a plant-based beer with your grilled Brussels sprouts and wave your American flag. Call it July Fourth green." Last time I checked, ALL beer is plant based, and Brussel Sprouts have never been grilled in culinary history.
Nikki Haley is already campaigning for president in 2024, promising to restore red meat in every American kitchen, and employ the national guard to ensure timely delivery so none of it spoils. So much for the Republican "mainstream."
Then there are those outside the "mainstream" such as Rep. Marjorie Taylor Greene (R-GA), who labeled Biden "The Hamburglar," and Rep. Lauren Boebert (R-CO), who tweeted that Biden should "stay out of my kitchen." Donald Trump Jr. tweeted, "I'm pretty sure I ate 4 pounds of red meat yesterday."
And Rep. Madison Cawthorn (R-N.C.) tweeted that, "Not only does Emperor Biden not want us to celebrate the 4th of July, now he doesn't want us to have a burger on that day either." Texas Gov. Greg Abbott proclaimed, ""Not gonna happen in Texas," while Idaho Gov. Brad Little announced, "Idahoans also have beef with this agenda and for dinner!"
My latest food venture is the Satanic Pizza Parlor I recently opened on the Oakland-Berkeley border (Location-Location-Location). My location alone sends Republicans into fits of genuflecting apoplexy. So, Biden will banish red meat in America and make everyone eat unflavored soy beans for protein. Except at my Satanic Pizza Parlor, where you can still get a full spectrum of carnivore toppings.
H. Scott Prosterman