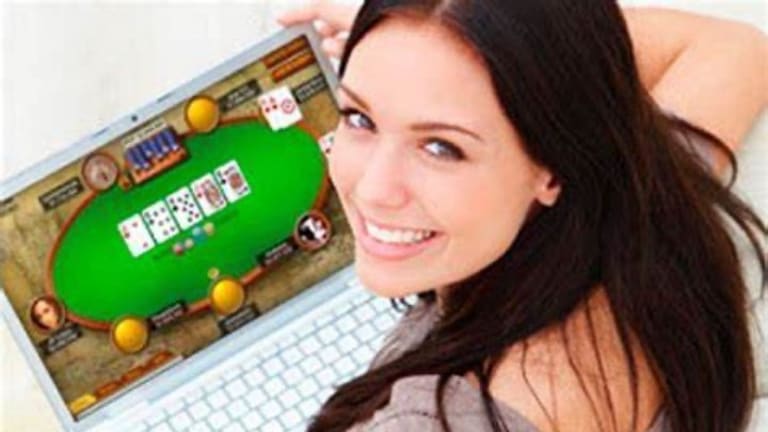 What Should You Know Before You Start Gambling Online?
More and more forms of betting have emerged, giving people like me and you more opportunities to try and make some money.
There are a lot of different aspects of our society that have been around for a very long time, and gambling is certainly one of these. This all started centuries ago with bets being placed on the likes of Roman gladiator fights, and it progressed to bets on sporting events at the beginning of last century. Betting has evolved a lot since these times but it's fair to say that its popularity has shown no sign of slowing down whatsoever. This is, in part, down to the huge technological advancements that have been made in society over the past few decades. More and more forms of betting have emerged, giving people like me and you more opportunities to try and make some money. 
More and more forms of betting have emerged, giving people like me and you more opportunities to try and make some money.
Of all these kinds of advancements, online gambling has certainly been amongst the most popular. You'll know very well all about the immense size of the internet, and this has led to a huge number of gambling websites being created. More and more people are able to gamble and make money without even leaving the comfort of their home, which contributes heavily to the increased popularity. However, it's not all sunshine and rainbows. There are still things to look out for when you're going to start online gambling, and if you aren't careful you could end up getting scammed by crooks. That's why I'm here today, so here's the stuff you should know before you start betting online. 
What website should you gamble on?
I've already touched on the sheer number of websites that there are available to people like me and you on the internet. This means that there are a huge amount of gambling sites to choose from when you're starting out. Unfortunately, some of these sites aren't as safe and reliable of others. I've lost count of the number of horror stories I've read regarding online gamblers losing their money or having personal details stolen because they weren't careful enough and signed up to dodgy sites. You want to try and avoid this happening to you at all costs, and there are a number of ways you can go about this. 
For me, doing your own research is of paramount importance. There's no point in clicking on and signing up for the first gambling site you come across without even looking into it, as there could be a few things wrong with it. Instead, look into it. Does anyone you know use it already? If so, are they fond of it and its security? Or have they had a bad experience with it? Thee are the kinds of questions you should ask yourself when it comes to choosing a site. Online reviews could be handy as well; these will give you a good idea as to what sites are popular based on their security and the games they have on offer. Make sure to do some sort of research before you choose a gambling website. 
Check out Bucky Bingo as an example site. 
What type of gambling should you take part in?
After you choose a safe, reliable site to gamble on, you need to move on to deciding what kind of betting you actually want to participate in. Now, it might be tempting to try a bit of everything when you start and this is fine. However, don't stay on this track for very long. If you keep jumping about sites with no real plan, you'll never get really good at any specific games and this drastically reduces your chances of making some serious profits. I recommend finding a niche for the kinds of games you're good at pretty quickly and sticking to them- if you're serious about winning. You'll be able to improve your skill level when playing specific games and improve your chances of winning. 
There are different niches to choose from. Are you really into the typical kinds of casino games, for example? If so, you could look to play card games such as black jack to make some money. You might be into a more 50/50 style of betting and will go down the roulette road- it's all about what you're in to! If you enjoy sports a lot like me, then you might be tempted into betting on live sports events. There's a good thrill about betting on the first goalscorer in a game, or making a prediction as to who will win an upcoming tennis tournament. It's all in your hands. 
For a Narcos slot inspired by Netflix TV show click here. 
How do you stay safe when gambling online?
When you're gambling online, it's really important that you stay as safe as possible. There are a lot of sites out there that are run by dodgy people who are only looking to take advantage of innocent users like you, so you can never be too careful. This is why you need to make sure you look out for some warning signs. A good one for me has always been checking if a website has some sort of accreditation for a gambling authority of some kind. If it does, this tends to mean they've passed a test of some sort and are safe to use. If they haven't, then there might be something wrong with the site and it's probably wise that you steer clear as much as you can. Safety is important with betting and these are good tips to follow. 
You can visit onlinebet99 if you want to gamble online.
How often should you gamble online?
Addiction is a big problem surrounding gambling and this doesn't change when you go online to do it. You need to make sure it doesn't start taking over your life as it can get really serious and put you on a bad path. For this reason, I believe it's wise to make sure you only gamble online for a few hours at most every couple of days or so. This will make sure that it stays a fun pastime and you can focus on other more important parts of your life stress free. 
Sponsored