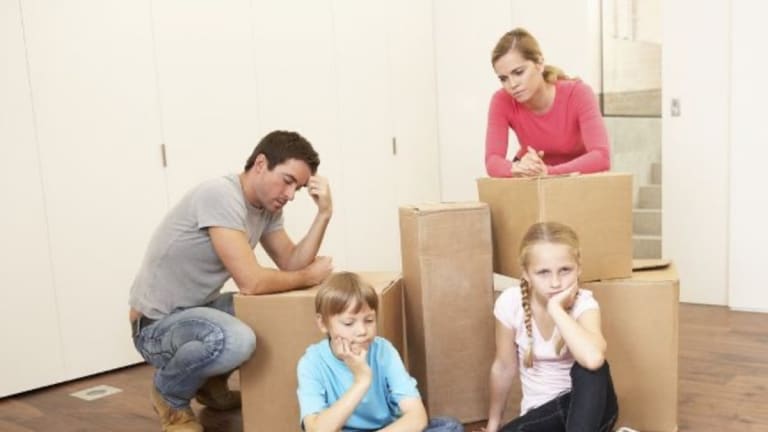 Post-Move Depression: Are you dealing with it right?
Moving can be exciting in the begging but you may find the symptoms of relocation or moving depression after a few days.
Moving a home can be both an adventure and tedious experience. Along with all other changes, the major change is the emotional change. Many people adjust at a new place in just a blink of an eye but some take it forever to feel at home. Some people take time to come out of their comfort zone and adapt the change. The best out of state movers claim that the fear of change and doubt can inculcate relocation depression in people. It can be even more stressful experience for your kids.
Moving can be exciting in the begging but you may find the symptoms of relocation or moving depression after a few days.
Moving can be exciting in the begging but you may find the symptoms of relocation or moving depression after a few days. Feelings of uneasiness can be accompanied by insecurity due to the fear of unknown at a new place. Though every individual reacts differently to the situation, almost everyone comes across this loneliness once at least. Regardless of a long-distance or local move, you may not feel at home at your new place. This feeling of loneliness becomes even thicker if you have moved alone but that doesn't mean that people who move with families do not face this.
Here we will discuss post-moving depression, its symptoms, its reasons, and how to manage them:
Take it Easy
The most important step to manage relocation depression is to accept it and feel okay about it. You should know that almost all people who move less or more face this situation. You must consider the fact that moving to a new place is life's major change and your mind may take some time to adjust to it. Moving away from your people is emotionally challenging and you may fear the unknown which is completely understandable. Don't think that you are sick as moving depression is temporary and short-lived if managed well.
Signs of Moving Depression
Moving can be fun for some people but for others it can create a pool of unhappiness. You may feel exhausted and stressful due the unending loneliness that moving will bring to you. This relocation depression may trigger the most unexpected behavioural and other changes and we can call symptoms of post-move depression. Some of them are as follows:
Sudden weight gain or weigh loss
Insomnia or feeling sleepy all the time
Fatigue, restlessness, and no zeal for work
Getting angry instantly and over smallest of issues.
Lack of interest in daily chores.
Excessive screen time
Increased intake of drugs and/or alcohol
Inability to concentrate on things.
You need to understand that the change can be hard as moving to a new place is a big step and you may find it difficult to cope with even small changes. Coming across new people while being nostalgic about your old place, may trigger your stress levels. Do not forget that pre-planning can help you overcome this feeling of loneliness and depression. Make sure that you get enough sleep after your move as not having proper sleep may set off your insanity. Maintain a routine, eat well, and exercise regularly to have a healthy transition into your new life.
What to Do
No matter how well we prepare ourselves for the change, moving may hit us hard. But that doesn't mean that we have to accept the damage and should continue living a life deprived of happiness. You can follow guidelines given below to keep a check on your post-move mental health and to cope with relocation depression in a better way.
Staying in and not meeting people can make anyone sick. Go out and explore your surroundings. Check out the nearby super markets and restaurants. You will find some new acquaintances during your routine visits to the market and seeing familiar faces around fills us with positivity. You will soon start getting connected to the place.
Organize and decorate your home well. Bring out the artist in you and show your creative side and decorate your home in your own style and according to your own comfort. Decorating your home in your style will increase the attachment and you will soon start feeling at home.
While it is perfectly fine to remember and call your old friends, making new friends is equally important. Reach out to your family to have that quick wave of energy in your system but meet new people too. Soon after making a few friends, you will have a new life and you will feel much better.
Consider meditating at least 10 minutes a day. This will save you from any kind of mental imbalance. Meditation can cure almost all our physical and mental ailments. This will fill you up with lots of positive energy and you will feel rejuvenated.
Although you can overcome post-move depression by making these simple yet effective changes in your new life, but if you still feel that the depression is taking over you, it is better to consult an expert.