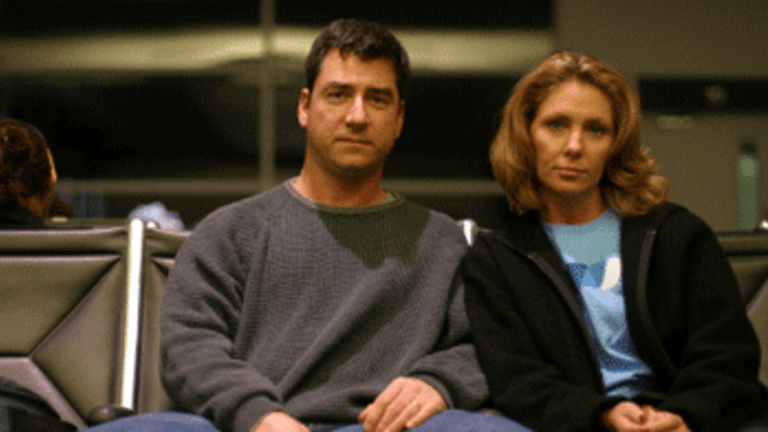 Airline Hell and the Ultimate Sacrifice
H. Scott Prosterman: Mergers and acquisitions have never been good for consumers in most fields, and the travel industry presents all the downsides these days. Fewer choices lead to lowered service obligations.
The greed and cold hearted callousness of the airlines has never been clearer to me. And this is not just because I was subjected to more travel torture than usual by Delta Airlines yesterday and last week. MY stuff was minor.
Yesterday I flew from Memphis to Oakland through LAX. In preparation for my 1:35 p.m. departure of Delta 975, I made two calls to Delta's 800 number to confirm the departure time. Both times the system told me it was taking off on time. Of course the plane took off about 45 minutes late, which is no big deal except I really could have used that extra time to reduce the stress of the last minute obligations. At 1:35, the plane wasn't even at the gate. Surely the confirmation service had to know my flight could not have possibly left on time.
I give Delta credit for taking off and landing safely on both flights. Don't think I discount the value of that! Other than that, not much went right.
I had a 3 hr. 40 minute flight to LA, where I waited 2 hr. 30 min. for my connection to Oakland . Twice I tried to find a quicker connection without success. With all the traffic between LA and Oakland , one would think . . . So I was resigned to a long layover in an airport under reconstruction. But I didn't bargain for Delta's grand logistical failure on the ground yesterday.
When the plane landed, I sheepishly followed other passengers, as I looked for a flight connection monitor, a sign or a live person to answer questions and furnish directions. None of the above in sight. Upon realizing I was in the United Terminal, I was confused about Delta's aforementioned service omissions.
After 15 minutes of walking I asked someone if I was going in the right direction for Delta. "No," I was told, "turn around and walk back to Gate 65 where the tram takes you to the Delta Terminal 5."
While walking back I saw several other familiar faces from my flight. I said to the first guy, "Hey are you looking for a Delta connection?" When he said "yes" I told him, "Then you better turn around and follow me if you want to fly out tonight." We picked up six other lost souls along the way. And to think a girlfriend once dumped me because she said I was too much of a "herd dog." Bow-wow-wow.
The first guy and his family are now the subjects of this story. On the way back to Gate 65 we chatted about where from and where to. Turns out, he is another Memphis guy living in the Bay Area, so we had lots to talk about. When he and I sat down to talk again at the gate, I asked if I might catch a ride to Berkeley when we got back to Oakland . He politely said, "I'm sorry, but I have to say 'no' since I've got a lot more stuff than usual this trip, because my mother just died. And my girlfriend doesn't have a big car."
I told him that was no problem and he had no obligation to me. Then I offered condolences on the loss of his mother.
She had been a very vital woman of 79, who enjoyed many blessings and activities in life. Her life ended tragically the weekend before Thanksgiving in a car accident. My new friend told me, "She was driving my sister to Little Rock from Memphis, so she could catch a Southwest flight out here and save on the fare. On the way back to Memphis , she and my auntie had a wreck with a tractor-trailer rig at the I-40/I-55 interchange near West Memphis ."
He shared some other details of the accident that occurred at a notoriously dangerous freeway intersection I know well. That spot has been the scene of fatal crashes for decades, but has never been properly re-engineered. As he shared details, he discussed the "shared liability" involved. I had to admire his sad, but nearly stoic acceptance of his mother's death under preventable circumstances.
Shared liability indeed. Let's include Delta Airlines in this! And the Memphis Airport Authority. Since Ronald Reagan de-regulated the airline industry early in his first term, Memphis International Airport has had some of the highest fares and worst service in the nation. The nation's largest airline, Southwest does not service Memphis and has been frozen out by the Memphis Airport Authority. Delta/KLM dominates the Memphis terminals.
Mergers and acquisitions have never been good for consumers in most fields, and the travel industry presents all the downsides these days. Fewer choices lead to lowered service obligations. They know they have a captive market and don't have to try. So, for an airport servicing 10 million passengers a year, the choices are limited to Air Canada, Air Tran, American, Continental, Delta, United, US Airways and Seaport.
Some people regularly drive to either Little Rock or Nashville to take advantage of Southwest Airlines lower fares, better service and free baggage. I've often wondered about the equation of the stress and expense of a 2 or 3 ½ hour drive to save money on an air fare. But this amounts to several hundred dollars sometimes, so it makes for tough or even painful decision for people. I am left wondering how many other tragedies have occurred as a result of these policies born out of pure greed.
Occupy Memphis International Airport? Can't do that. They shut down the Port of Oakland for one day this fall, and that hurt the 99% more than the 1%.
But it's time for the Memphis Congressional Representative Steve Cohen (D-Memphis), Mayor A.C. Wharton and other responsible politicians to make it an administrative, legislative and judicial priority to compel changes to remedy these problems. The fix appears so deep in Memphis, that it would require a combination of new legislation, thorough administrative review and judicial challenges to change the current system. . . . before any more lives are lost as a direct result of this greed and poor administration.
H. Scott Prosterman