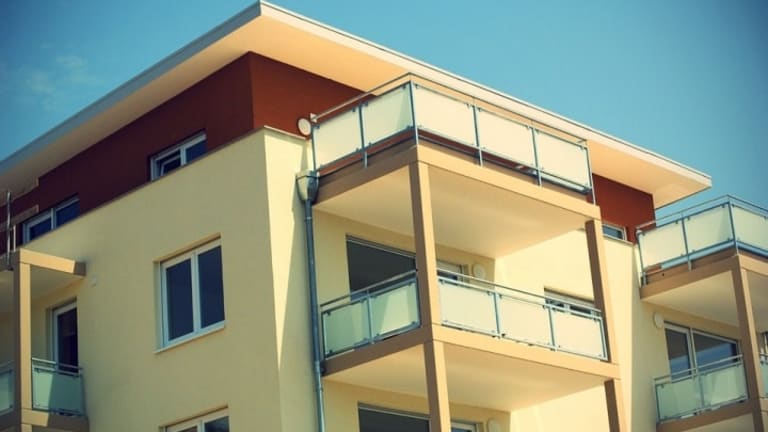 California Renters and Landlords to Face Off at the Ballot Box
Robin Urevich: A November initiative is the latest battle in a long war that has driven housing costs in the Golden State exorbitantly high.
A November initiative is the latest battle in a long war that has driven housing costs in the Golden State exorbitantly high.
Editor's Note: This is the first report from Capital & Main's Homeward Bound series, which explores the forces behind California's affordable housing crisis.
Rent control is on the November 2020 ballot, reigniting a decades-long debate amid California's worst housing crisis in recent memory. The initiative comes as the COVID-19 pandemic has out of work tenants panicking about making the rent when it comes due after the state of emergency has passed. Many landlords, in turn, wonder if they can scrape together enough for mortgage payments to outlast the bad times.
But even without a pandemic, millions of California renters face tough choices on the first of each month. Fill a prescription or pay the light bill? Buy gas or enough food to make it until the next payday? Renters who have been priced out and hit the road in search of cheaper homes have seen more than their old apartments recede in the rearview mirror — they're watching the California Dream shrink into a shadow of itself. The dream of the Golden State as a place of opportunity where hard work meant you could sock away enough cash for a home and a backyard barbecue has faded. A generation ago, paying more than 25 percent of one's income in housing costs was considered financially risky. Now 54 percent of California renters pay more than 30 percent of their incomes just to keep roofs over their heads.
This year's ballot measure – the Rental Affordability Act, sponsored by the AIDS Healthcare Foundation — is aimed at giving local governments a chance to ease the pain.
The proposed law would roll back provisions of the 1995 Costa-Hawkins Rental Housing Act – a landmark legislative victory for California's real estate industry – that prohibits cities from enacting tougher local rent control laws. About a quarter of the state's renters live in cities with rent control laws. But once a renter moves out, landlords can charge the next tenant whatever the market will bear under Costa-Hawkins' vacancy decontrol allowance.
"Losing vacancy decontrol is like slicing an apartment owner's throat. We wouldn't balance our books without it," said Michael Agopian, a landlord and Apartment Association of Greater Los Angeles board member. "It is the only thing that keeps rent control survivable."
Skyrocketing rents are transforming whole swaths of coastal California, including historically working-class communities of color in Oakland and East Palo Alto.
Tenant advocates, however, argue that the provision is slowly bleeding the state of its affordable housing stock as rents inexorably rise to market rate each time a tenant leaves a rent-controlled unit. AHF spokesman Ged Kenslea argued that the initiative's failure would be a "driver toward homelessness."
The November ballot initiative would limit to 15 percent the increase a landlord can charge a new tenant and would allow properties that have been exempted from rent control (such as single family homes and condos) to be included. It would exempt buildings constructed during the previous 15 years. Costa-Hawkins had exempted housing built after 1995 or after local rent control laws were first enacted, whichever was earlier. Most of the state's rent control laws, including L.A.'s and San Francisco's, were enacted in the late 1970s or early 1980s, so in Los Angeles, for example, all apartments built after October 1, 1978, or substantially remodeled after October 1, 1980, are currently excluded.
Two years ago, the real estate industry shelled out more than $76 million to defeat Proposition 10, outspending proponents nearly three to one. That initiative, also sponsored by AIDS Healthcare Foundation, would have repealed Costa-Hawkins altogether.
This year's ballot measure represents a more moderate reform, but it's likely to attract equal industry firepower, with landlords arguing they risk significant capital to provide housing and deserve to maximize their investments, while tenant advocates increasingly contend that housing is a right, not a commodity that one can do without if it's too pricey.
The fault lines in the battle are highlighted in the individual stories and struggles of people like landlord Michael Agopian, who owns and manages the business he inherited from his parents, and in the eviction battle of teacher Betty Rose Allen, who had lived her entire adult life in her rent-controlled San Francisco flat.
Allen, 61, a short, round woman with close-cropped curly hair, a slightly impish grin and the gentle voice of a preschool teacher, paid just $790 a month in 2017, when her eviction was to take effect – and $790 is about a third of the current going rate for one-bedroom apartments in San Francisco. The owner of her building, Tariq Hilaly, the CEO of a Silicon Valley start-up, said Allen and her 81-year-old mother would have to move so he could move a family member into the apartment.
Hilaly invoked a state law, the Ellis Act, which allows property owners to oust tenants if they or family members plan to move in, or if they intend to demolish the property.
But Allen challenged Hilaly in court. On her salary, mother and daughter, lifelong San Franciscans, not only couldn't afford to live in their Noe Valley neighborhood, they'd be hard pressed to find any place they could afford in the city. And her mother was too ill to move.
In some ways, Allen was a testament to the success of rent control in San Francisco. It had kept her and mother in safe, stable housing in their own community. But her below-market rent also put her at risk of eviction because for some landlords the temptation is immense to more than triple their income in a red-hot real estate market like San Francisco's.
Some landlords use the Ellis Act to evict long-term tenants and move in new renters at market rates. Others offer large cash for keys deals so that tenants quickly and quietly move on.
In the city, with its limited supply of housing and its booming tech industry, housing costs are so high that only the well-to-do can afford to rent in San Francisco. The same phenomenon is also transforming whole swaths of coastal California, including historically working-class communities of color in Oakland and East Palo Alto. In Southern California, the formerly funky mixed income artist haven of Venice, with its famed seaside boardwalk, is now the center of Silicon Beach –where highly paid employees at tech giants like Snapchat and Google have driven up housing costs and pushed out longtime residents across a wide stretch of West Los Angeles and into Hollywood and points east.
In these booming real estate markets, some landlords have been notorious for using the Ellis Act to evict long-term tenants and move in new renters at market rates.
Others have simply avoided the legal process altogether by offering large sums–sometimes tens of thousands of dollars — in so-called cash for keys deals so that tenants quickly and quietly move on.
AHF CEO Michael Weinstein, a controversial figure among Los Angeles housing advocates, said his group's ballot measure would slow these evictions because, if landlords couldn't raise rents to market rates, they'd lose the incentive to kick out longtime tenants.
By the time Allen's lawsuit went before a jury, her mother had passed away. But she pursued the case. After the jury forewoman finished reading the verdict, she departed from the legalese and turned to Allen to relate the jury's sentiments in her own words. "Betty Rose, you can go home now," she said.
It was a bittersweet moment, Allen recalls. She was the first ever tenant to beat an Ellis Act eviction in a jury trial.
But, she said, "I cry a little because I miss my mom," remembering how distressed her mother was at the prospect of losing her home, and wishing she could have enjoyed the win, which would later be upheld on appeal.
After her triumph, Allen became something of a cause célèbre for struggling San Franciscans, who today must earn at least $102,440 annually to move into an apartment like Allen's. At Martha and Brothers, the café on Allen's street where she is a regular morning customer, baristas and customers burst into applause when she came in fresh off her victory. Her meal was on the house.
But while some celebrated Allen's win, real estate interests stewed.
Changing the Costa-Hawkins law – even with the 15 percent increases for new tenants allowed by a new ballot initiative —will provoke a fight.
Andrew Zacks, a prominent landlord-side attorney whose San Francisco firm represented Hilaly, agrees that teachers like Allen, and other essential workers, should be able to live in San Francisco and other cities they serve.
Buts, Zacks said, the government should provide the funding; individual landlords shouldn't be forced to subsidize their tenant.
"It's a hard problem," Zacks said. "I'm not convinced it's the responsibility of any property owner, especially not Tariq Hilaly."
In contrast to government programs like Section 8 housing vouchers that precisely target subsidies to tenants based on financial need, rent control is a blunt instrument whose benefits don't necessarily go to the neediest, Zacks noted.
California Apartment Association lobbyist Steve Carlson cites one somewhat egregious example. In 2011, FBI agents arrested one of their ten most wanted — notorious Boston mob boss Whitey Bulger and his girlfriend in a rent-controlled Santa Monica apartment, just blocks from the beach. The agents found a stash of $800,000 hidden in the unit's walls, even as Bulger paid monthly rent of $1,145, less than half the market rate of about $3,000 —for his tony hideout.
Still, despite their philosophical differences with rent control, most landlords and the powerful groups that represent them, like the California Apartment Association and the California Association of Realtors, have made their peace with rent control, largely because of Costa-Hawkins. Changing that law – even with the 15 percent increases for new tenants the initiative would allow —will provoke a fight.
"The more money housing providers lose, the less housing we're going to provide," said Agopian, who's been involved in the rental business since he was in high school, doing yard work, washing stairways and making deliveries for his Armenian immigrant parents, who owned and managed apartments in Los Angeles.
Agopian said his father arrived in the U.S. alone at 14, finished high school in Los Angeles, became a Ralph's grocery store manager and invested in real estate. His parents never heard the term "flip," meaning to buy a building and quickly sell to turn a profit. Instead they were committed to taking care of their property over time, and using it to support themselves in retirement. "This was a strategy and a lifestyle," Agopian said.
Agopian, a criminologist by profession who served in the U.S. Department of Justice in the George H.W. Bush administration, is now himself retired. He owns and manages three buildings with a total of 16 units, all of them rented by long-term tenants. But he said when someone moves, it costs $4,000 to $8,000 to paint, fix plumbing, refinish floors and do pest control — costs that are recouped when he can bring a unit up to market rate rent. Insurance costs are sky-high, and city inspectors often require that repairs be made immediately.
Agopian said that mom and pop landlords like himself aren't rich fat cats, but they need a return on their investments. "If people want free rent or don't want to pay, they're living in the wrong country," Agopian said.
For years, economists sided with landlords, using a version of Agopian's supply and demand argument.
Study after study theorized that if profits were limited, landlords would build and manage fewer units, and the ensuing shortage would send rents skyrocketing.
The answer, they argued, is to build more. Increase supply and housing will become affordable. And few doubt that a huge bump in supply of affordable units is sorely needed.
Now, however some economists and policy makers have turned from this theory to look at the intractable facts on the ground: For every hundred extremely low-income families searching for housing, there are just 23 affordable and available units, according to the National Low Income Housing Coalition.
The University of California, Berkeley's Terner Center for Housing Innovation found that in 2016, it cost $425,000 to construct just one affordable unit, which doesn't pencil out for many developers.
And 11 of 12 California counties – including the state's most populous — are failing badly in their efforts to build enough low-income housing. Only San Francisco came close to meeting goals set by the California Department of Housing and Community Development for housing construction in the lowest income categories, with 60 percent of its target for housing for very low income people either built or permitted, and 97 percent for low income people. Other large counties lagged, with Alameda County at 39 percent of its goals met in both very low income and low income housing and Los Angeles at 20 percent in both categories. Riverside, San Bernardino and San Joaquin counties had hit only 5 percent of their targets for very low income housing
After the defeat of the Costa-Hawkins repeal two years ago, the housing crisis worsened, and calls to toughen rent control have grown louder.
In 2018, economist Andres Carbacho-Burgos wrote in Moody's Analytics that although economists have been loath to embrace rent control, it is a more doable "lesser of two evils" because of the difficulty of meeting housing demand in California.
After the defeat of the Costa-Hawkins repeal two years ago, the housing crisis worsened, and calls to toughen rent control have grown louder.
Last year, Gov. Gavin Newsom championed Assembly Bill 1482, which capped rent increases statewide and barred all but just cause evictions. (The AHF opposed the law, arguing it didn't go far enough and would dilute support for a future repeal or reform effort, like the one it currently proposes.)
Last month, Los Angeles City Councilman David Ryu asked Newsom to use his executive powers to suspend "all or part" of the Costa-Hawkins law during the state of emergency.
When Ryu had earlier proposed a citywide freeze on rent increases to protect tenants affected by the pandemic, the Los Angeles city attorney's office warned that under Costa-Hawkins, such a freeze — which was approved by the city council —could legally apply only to rentals covered under the city's rent stabilization ordinance, leaving out nearly 30 percent of the city's rental units. San Francisco and Oakland were likewise unable to freeze rents citywide. The Apartment Association of Greater Los Angeles has filed suit in federal court in an attempt to block the freeze on rent controlled units in L.A., arguing it is an unconstitutional taking under the Fifth Amendment.
The AHF has made a similar appeal, offering to pull its initiative from the November ballot in return for a three to five-year Costa-Hawkins suspension, thereby averting a costly and bruising electoral battle.
"If Costa-Hawkins were to be suspended for three years or five years, it would be hard to unring the bell," Ged Kenslea said.
Labor and civil rights leader Dolores Huerta has also added her voice to the call for suspension.
The governor has not responded either to Ryu or the AHF, whose spokesman told Capital & Main that some legislators had urged the sides to talk ahead of June 25, the day the initiative is to be assigned a proposition number and the campaign begins in earnest. But now a compromise is virtually off the table, said AHF spokesman Rene Christian Moya.
Two years ago, a similar compromise effort that involved talks between the Costa-Hawkins repeal proponents, the California Apartment Association and state Sen. Bob Hertzberg also failed.
A huge war chest and the relative ease of advocating for a no vote likely convinced the initiative's opponents to roll the dice at the ballot box, where they ultimately triumphed.
But Councilman Ryu said he thinks public opinion has shifted in favor of tenants, and Weinstein reported his group's polls show the public overwhelmingly in support of the initiative.
As for Betty Rose Allen, she is still in her Noe Valley flat, but as with other tenants paying low rents for valuable real estate, she may be living on borrowed time, unless tenant protections are strengthened. Attorney Andrew Zacks said her landlord could restart the eviction process at any time.
Robin Urevich
Capital & Main