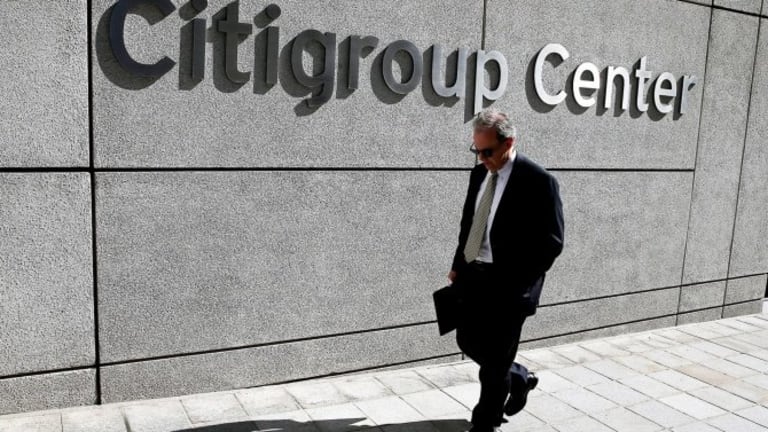 Citigroup Bank Beats Earnings Expectations by Double
Nick James: Citigroup has become one of the most talked-about banks in the business which is why it's surprising that the expectations were so low compared to the actual outcome.
CitiGroup Bank has been working to establish itself on the market for the last few years, they have taken some substantial steps to achieve the global leader status and to make sure that their services are aligned with the demands of the modern customer. But still, FactSet managed to underestimate its potential income at $1.24, when in fact Citibanks reported fixed-income trading revenue of $2.9 billion.
Citigroup's most recent major project was launching a credit card with Google, following the trend of fintech collaborations. While Google has often been blamed for privacy breaches and their reputation took a big hit this year, the collaborations were still one of the most successful ones of its kind, with people trusting Citibank, to ensure the safety of consumer information and their assets.
Resurgence of CitiBank
Citigroup has become one of the most talked-about banks in the business which is why it's surprising that the expectations were so low compared to the actual outcome. It just goes to prove that Citibank has been outdoing itself this year and the hard work is paying off.
Citigroup has become one of the most talked-about banks in the business which is why it's surprising that the expectations were so low compared to the actual outcome.
Predictions can often be very misleading. When the Australian wildfires broke out everyone expected for the Australian dollar to take a huge hit which eventually never happened. When it comes to financing, be that live forex trading through brokers or the yearly revenue like the case was with CitiBank, it can be easy to overestimate its fragility. Citibank has been working towards making itself stand out from other banks and making sure that the people know where the bank stands on multiple important issues. Citibank just recently unveiled its $150 million fund that will be focused on "double bottom line" companies, meaning that they will invest in firms that are committed to workforce development, sustainability, physical/social infrastructure, and financial capability. Citibank's impact fund is the largest of its kind and it will make $3 million to $4 million individual investments that have demonstrated that they really do stand by these qualities that the bank is looking for. According to bank management, the funding will be allocated only to businesses led by women and minorities, which goes to show that their commitment to their values is very much in line with this project and goes hand in hand with the bank's policy aimed at taking the entire company to another level and getting in the recognition and the praise for staying committed to respectable and honorable goals.
Recovering from a bad year
Citibank might haven't needed to do all that work if it hadn't received so much backlash over working with Google on Google Pay. What so many of the people giving Citibank a hard time were concerned about is that Google doesn't strike them as a trustworthy place to hold their financial information, because of how many times they've handled their private information with carelessness, using it to advance their marketing tools, even if the information was taken out without the person's consent. CitiBank will have to do a lot more impact investing to make up for the privacy concerns but at least the bank is on the right track.
In the most recent news about the bank, the bank representatives released a statement saying that they have now matched the salaries of men and women in the same corporate positions. Citibank stands by its commitment to close the gender gap but it did it only as a compensation cycle after a review of its global pay in 2018. So a lot of Citibank's public endeavors now seem to be just compensating for its past scandals or misunderstanding about the company's intentions. Citibank has been working hard to rebound from a turbulent couple of years, so the lower expectations were likely caused because of these scandals, but since Citibank has been working hard on improving and Google Pay even despite the backlash from a group of people was at the end of the day a success, its profits and the fact that they were double of what the industry experts were expecting.
Year in numbers
Citigroup's bond-trading revenues showed a 49% surge from the year-earlier, with the bank claiming that this was a result of strong performance along with the recovery from the fourth quarter of 2018. The bank displayed a 5% increase in its global consumer banking division, raking $8.5 billion in sales, but saw a 23% decline in equity trading, which bank mostly attributed to the more challenging derivatives environment. Collaboration with Branded Cards business saw a 10% increase to $2.4 billion and according to the CEO Michael Corbat, the U.S consumer franchise saw continuous strong growth in this direction with the Branded Cards keeping the momentum they gained in the beginning and continuously attracting digital deposits. The bank finished the fourth quarter with a strong, $5 billion.
Despite the setbacks in the past, 2019 proved to be a great year for Citibank, and according to the statistics the company is having its best year since 1999. It managed to surge more than 53% in 2019, getting ahead of banks like J.P Morgan Chase, Wells Fargo and Bank of America.
They have managed to recover from their challenging year in 2018 and played their cards right this time. Their collaborations and strategic moves were aligned and coherent, helping the bank to regain its glory. Citibank will continue to move up in the industry and to regain the days of its glory. Despite many hardships in the recent past, it seems like the bank is set on improving their corporate life and focusing on innovation and inclusion while investing in them as well.
Big banks are having a tough time overall. With the rise of fintech, they will have to face numerous new challenges that these banks have no experience dealing with. Citibank has been one of the few big banks who have chosen to collaborate with them instead of trying to push them out of the industry and if their recent resurgence is any indication, banks can actually benefit greatly from working together with innovative firms while also working on their image and supporting their values through action.
Nick James