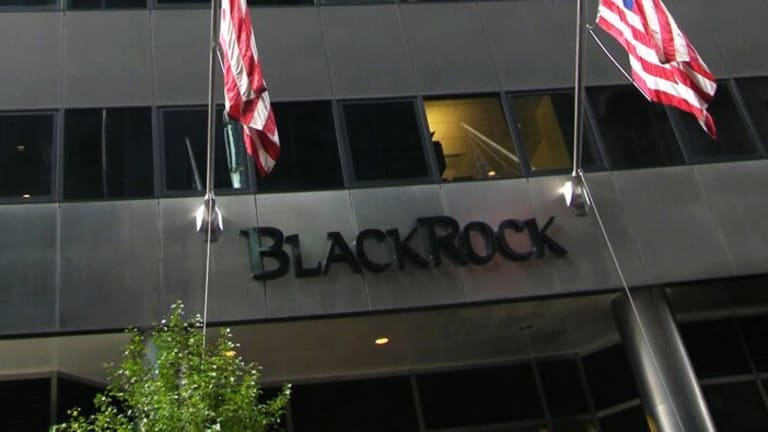 Reining In Exorbitant CEO Salaries
Bill Raden: Top executive pay has ballooned by 997% over the past 36 years. Since 2010, the average pay ratio of CEOs to median worker pay has ranged between 354-to-1 to 204-to-1, with Discovery Communications CEO David M. Zaslav topping the charts with a pay ratio of 1,951-to-1. Exorbitant CEO Salaries
California Philanthropist Keeps BlackRock on Defensive With CEO Pay Shareholder Vote
At Wednesday's New York shareholder meeting for BlackRock, the global investment management behemoth, it was anything but business as usual. In the first minutes of the meeting, immediately following the routine reconfirmation of the firm's executive management, California shareholder Stephen Silberstein was recognized and made a motion for a vote on a seemingly innocuous item called Resolution 5.
The resolution, which would have simply required BlackRock's board of directors to issue a report to shareholders on how to bring its proxy voting practices on executive pay in line with its stated principle of linking executive compensation and performance, received four percent support. That's enough to keep Silberstein's resolution alive — according to SEC rules, if a proposal earns at least 3 percent of the vote the first time around, it can be resubmitted the following year.
Silberstein told Capital & Main that by surpassing the three percent threshold, the resolution sent a strong message to BlackRock's board that there is a groundswell of investor discontent over the pay packages.
Stephen Silberstein
"It showed that there's a lot of investors out there unhappy about these bloated compensations," Silberstein said. "The vote extended the conversation at a time when you have the remaining presidential candidates — Donald Trump, Bernie Sanders and Hillary Clinton — all talking about excess CEO pay."
Silberstein, who made a fortune as a co-founder of the education software company Innovative Interfaces, has been active on issues of income equality and has been at the head of a movement to organize institutional investors in opposing exorbitant executive salaries. He was at the shareholder meeting on behalf of the Stephen M. Silberstein Revocable Trust, which he owns and that holds its own stake in BlackRock.
Wednesday's vote was more impressive because Norway's central bank, Norges Bank, which had been expected to vote its own shares in BlackRock in favor of the resolution, ended up divesting its six percent BlackRock stake prior to the shareholder meeting. Without the bank's support, Silberstein said he expected two percent of the vote. By getting twice that, he said, the message to corporations should be "that the natives are getting restless."
Voting with Silberstein was a handful of state public pension funds, including the California Public Employees' Retirement System (CalPERS) and the Employees' Retirement System of Rhode Island, along with other socially minded investors.
Top executive pay has ballooned by 997% over the past 36 years. Since 2010, the average pay ratio of CEOs to median worker pay has ranged between 354-to-1 to 204-to-1, with Discovery Communications CEO David M. Zaslav topping the charts with a pay ratio of 1,951-to-1 (based on his compensation in 2014 of $156 million versus Discovery's median worker pay of $80,000).
Two years ago, Silberstein decided to confront the CEO pay issue head on by proposing legislation in California to tie state corporate taxes to a company's CEO-to-employee pay ratio. The bill, carried by Senator Loni Hancock (D-Berkeley), progressed further than expected – despite receiving the California Chamber of Commerce's notorious "Job Killer" designation – but fell short of the two-thirds vote required for tax code changes.
Silberstein believes that CEO pay reform must be built into any reduction in the federal corporate tax rate, which is now being widely embraced by both Democrats and Republicans. "It's really clear that CEO pay has gone up and the pay of other workers hasn't," Silberstein told Capital & Main. "You have a growing discrepancy here. The question is, What can we do to incentivize people and corporations to reduce that discrepancy? The tax code is a way to do that."
Overall pay for the S&P 500 CEOs rose again last year, though the value of the shares of the companies declined slightly, despite massive stock buybacks designed to increase the value of those shares.
Top executive pay has ballooned by 997% over the past 36 years.
A 2016 report from As You Sow, an organization that promotes environmental and social corporate responsibility through shareholder advocacy, identified BlackRock's CEO, Laurence D. Fink, as the 51st most overpaid CEO in the S&P. Fink's pay was raised 8 percent last year (to $25.8 million a year), nearly three times the 2.7 percent profit posted by the company — and at a time when BlackRock shares fell nearly 5 percent in value during the year.
Ironically, Fink himself has been vocal about exhorting corporations to focus on investing in long-term growth instead of short-term rewards. But when it comes to voting against CEO pay packages of companies that practice "short-termism," BlackRock voted to support pay practices at companies 96.2 percent of the time between July 1, 2014 and last June 30.
That, As You Sow's executive compensation analyst Rosanna Landis Weaver told Capital & Main, means that "BlackRock is a complete outlier in terms of votes. … Of the largest money managers, funds that have a lot of assets, Fidelity voted against [CEO pay packages] 21 percent; American Funds voted against 32 percent; Schwaab voted against 35 percent; and BlackRock voted against 3 percent from the ones that we looked at."
Even for investors that are unconcerned about how CEO pay impacts the country's burgeoning income gap, Weaver cautioned, the compensation packages aren't a productive use of assets.
[dc]"T[/dc]hey're distorted incentives that focus on short-term, non-sustainable performance," she said. "It's wasteful. It's paying a CEO more than you need to, incentivizing behavior that is not in the long-term interest. These are all bad things — just basic bottom-line."
Bill Raden
Capital & Main