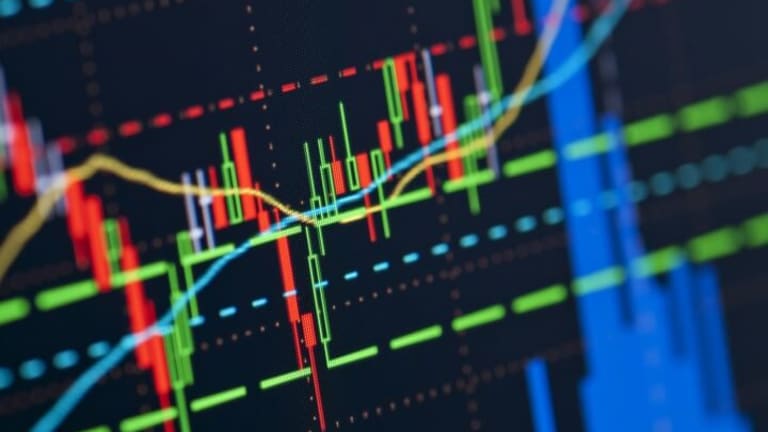 How to Get Started in Forex Market
Daffa Zaky: Probably the number 1 thing you need to understand is to learn the basics first. Forex markets can grow complex as you invest more in the market.
Forex markets for beginners can be tough- they are difficult. They beginning lingo and jargons often confuse people with no experience of investing in investing in forex markets.
For a beginner, a forex transaction could simply be transfering money when going abroad for a trip. But as things start to get complicated, it becomes important to learn few tricks of the trade to begin investing in the forex market on solid footings.
This can be achieved in following manner:
Learn the Basics First
Probably the number 1 thing you need to understand is to learn the basics first. Forex markets can grow complex as you invest more in the market.
Probably the number 1 thing you need to understand is to learn the basics first. Forex markets can grow complex as you invest more in the market.
Understanding basic methodology such as knowing what spot markets are, which currencies are traded most, how prices are determined, who are the major players in the market, how you can open accounts etc. These basics will provide you necessary ground to understand how market participants actually communicate with each other.
These are the things which will offer you an opportunity to get an insight into the world of forex initially. They are absolute basics and can offer you a good learning platform to actually understand and learn what you must know in the market.
Open an Account
There are two types of accounts which you can open initially. Most of the top brokers online in USA will offer you a practice account to understand how the mechanics of the market work.
With practice accounts, you can get as little as $50 in your account to start trading. The overall idea of a practice account is to help you understand as to how the affiliated software work, how the orders are executed and above all whether the market is transparent or not.
Once you are ready to move to actual trading, you can open a normal account and start trading. Normal accounts can be opened free or can also come with fees. Chose the one which serves your purpose instead of opening the one which can cost you money.
Identify Currency Pairs
Not all currencies are traded in international forex market and there are very few currencies which actually dominate the trade on the market.
Forex market transactions always work in pairs i.e. you decide to trade in which pair you want to get in. For example, you may be willing to invest in major currency pairs GBP/USD pair or EUR/USD pair therefore decide which pair you want to invest.
Having said that, you also need to know and understand the dynamics of your chosen currency pair. You need to understand the risks involved, their historical pricing behavior i.e. the highs and lows of the currency pair.
It is critical that you know the historical highs and lows of the currency pairs and also learn the risks. Without this understanding, choosing a currency pair could be costly.
Know the fees and the leverage
Most often investors actually forget about fully understanding the fees and the correct use of the leverage. Many brokers would offer you simple pricing methodology but pricing can also be tiered or slab based.
Brokers also offer leverage services where you can buy more than you actually invested. Leverage provides the required liquidity to the investors and help them to invest without having the money first.
Leverage, if used wisely, can be effective strategy to make money in the market but if used unwisely, leverage can sink your fortunes.
Create your Trading Strategy
There can be different forex trading strategies in the market but you must understand the basic strategies first. Understanding technical analysis is one such aspect of crafting your own strategy based upon technical analysis.
Understanding resistance levels can provide you an insight into how market moves downwards. Similarly, counter- trend strategies are other strategies which though can be riskier but can also provide higher returns. Similarly, range-bound marketing strategies are other type of strategies which you must learn to create your own suitable strategy to make money in the forex market.
If you are new to the market, above tips will help you to learn the basics before making your move. The overall idea is to help you gain the minimum required knowledge to enter with in the market. What is important also is the fact your learning in the market will grow as you interact more with other investors, brokers and read blog posts like these.
Daffa Zaky
With over eight years' experience in the heart of the investment industry, Daffa Zaky has become a respected commentator in the financial world. Daffa remains a keen forex and stocks trader. He is a regular featured analyst for a number of online news portals and was responsible for FXDailyReport.com
Sponsored