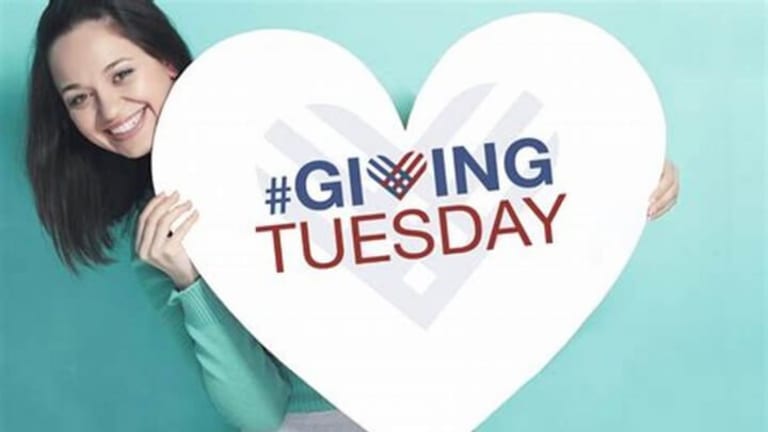 Millions of Americas Will Donate Tuesday, But Top-Heavy Philanthropy Still Reigns Supreme
Frank Fear: The number and size of mega-gifts have risen so rapidly that the threshold for gifts to be so-classified has moved from $50 million in 2012 to $300 million in 2017.
It's a big day in the non-profit world—Tuesday, November 27, that is. Called "Giving Tuesday," non-profit organizations across the land (and beyond) will solicit funds to support their programs and services.
One-day targeted campaigns are philanthropy's hottest ticket. They work, too. The Foundation Center reported that Giving Tuesday, 2017 generated 2 million online donations totaling nearly $300 million—a 50% dollar increase from 2016.
What's more, many who give are people like you and me–regular folk. That may not seem like a big deal, but in today's philanthropic environment it is. The headline in philanthropy these days is mega-donors giving mega-bucks.
An example is Michael Bloomberg's recent gift of $1.8 billion to make John Hopkins University more accessible to students from low- and middle-income families. Institutions are getting into the act, too. For the better part of a decade, NYU solicited and bankrolled funds from mega-donors to enable its medical school to offer tuition-free education to all medical students in perpetuity.
But mega-donating can cut a different way, too—with 'strings attached.' Here's an example.
"Right Track" was the headline of a Letter to the Editor published just before the 2018 election. The opinion writer crowed about the findings of a report published recently by The Mercatus Center at George Mason University. "Using five objective data factors,' the letter started, the Center found that "all but one of the consistently worst-run in the states are heavily Democratic. And all but one of the best-run states are heavily Republican." The findings "should have profound influence on our votes for governor." (Hint!)
Well, The Mercatus Center is funded heavily by The Charles Koch Foundation, a funding source with political intent. The eponymous Charles Koch (CEO of Koch Industries with a net worth of $49 billion) serves on the board of directors, as does Ed Meese (Conservative leader who served as Reagan's attorney general). The focus is the advancement of so-called "free market capitalism."
Given that orientation, the report findings don't come as a surprise. What's more, the storyline isn't a George Mason U. one-off. A student group, Transparent GMU, sued GMU recently seeking to gain access to Koch-funded agreements with the university. The school president now says that GMU needs to do a better job of being more transparent about who is giving and how those funds are being used.
The circumstance at GMU is just one reason (among many reasons) why Progressives need to be concerned about what's happening in philanthropy. There's "growing inequality in charitable giving," Helen Flannery, Josh Hoxie, and Charles Collins wrote recently in Inequality.org. It's a reality that "holds risks not only for nonprofits, but for the entire nation," they conclude.
"Gilded Giving" is how the co-authors describe the trend. "The charitable sector is currently experiencing a transition," they write, "from broad-based support across a wide range of donors to top-heavy philanthropy increasingly dominated by a small number of very wealthy individuals and foundations."
The number and size of mega-gifts have risen so rapidly that the threshold for gifts to be so-classified has moved from $50 million in 2012 to $300 million in 2017.
Data on philanthropic giving show why. The high-level of charitable participation among wealthy Americans comes at a time when there's philanthropic constraint among everyday Americans. For example, from 2000-2014 the percentage of all U.S. households giving to charity dropped from 2-in-3 households (64%) to 1-in-2 households (55%). And among low-dollar and mid-level donors, giving has declined about 2% per annum over the past 15 years.
On the other hand, philanthropy today offers clear evidence of plutocratic dominance.
Charitable giving nearly tripled—to 30% from 12% between 1995 and 2015—among households that reported income of at least 1 million dollars annually.
The number and size of mega-gifts have risen so rapidly that the threshold for gifts to be so-classified has moved from $50 million in 2012 to $300 million in 2017.
Donor-advised funds (that is, investment vehicles designed solely for philanthropic contributions) grew 66% between the years 2012 and 2016.
The active and expanded engagement of wealthy contributors has raised new concerns about safeguarding the use of 'charity' for self-serving purposes (through inurement (benefit) practices, such as self-dealing).
What does it all mean? The report co-authors put it this way: the trend has "significant implications for the role of the independent nonprofit sector and the health of our larger democratic civil society."
It's yet another example of "plutocratic creep," that is, the takeover of America's institutions by big-money interests. And countering the trend in the nonprofit sector won't be accomplished without significant effort. Plutocrats prefer the system that exists, nonprofits need contributions, nonprofit careers are made (and stymied) based on fundraising success, and economic realities/tax policies keep the current trend in place.
System health—a democratized philanthropic system—won't be restored by just going after mega-donors who transgress or believing that the answer is automatic, that is, everyday Americans need to give more.
So what will it take? Here are four answers.
First, we need more nonprofit administrators and boards saying "No!" to big-money contributors who offer mega-donations with strings attached.
Second, let's stop deifying those who make big-money contributions—for doing what most Americans can't.
Third, we need to promote and enact policy, legal, and tax reforms that make it easier for everyday Americans to give.
And, fourth, rather than claiming philanthropic success by pointing to those who give big money, nonprofit administrators and board members need to do what Bernie and others have been doing—making explicit reference to the number of small donation-givers and the aggregate amount of those gifts.
As former president and board chair of metropolitan nonprofit, I have witnessed the impact of what local citizens can do when they contribute financially. And I'm proud to say that during my leadership tenure we never sought—or even discussed—the need to solicit big donations from affluent donors.
But I must admit. There was a time when I was highly skeptical of one-day fundraising campaigns, like Giving Tuesday. They're gimmicks, I thought. I don't think that way today…after I took time to research the state of the philanthropic sector.
My conclusion? If rank-and-file Americans don't give, then those with deep pockets will do it for you. Gladly.
Frank Fear