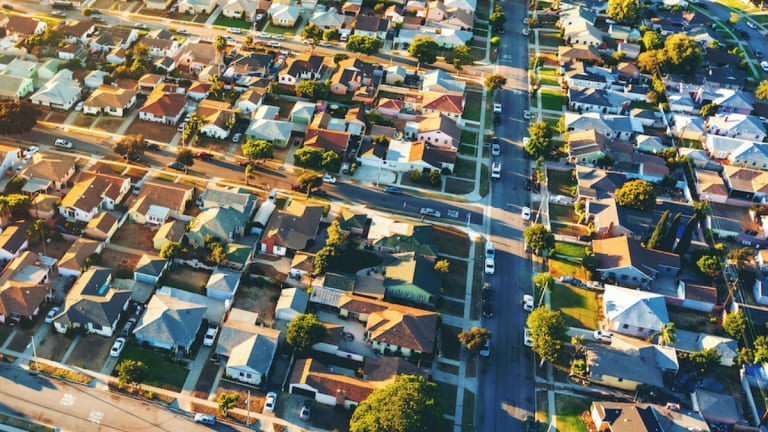 Why Do Politicians Want to Take Away Homeownership from Communities of Color?
Cynthia Davis and Susie Shannon: Ending single-family zoning invites predatory developers into working-class communities of color, where properties may be less expensive.
In California, politicians and developers are attacking single-family home zoning. Yet they suspiciously ignore that homeownership is a crucial tool for communities of color to build wealth. Politicians should not take that away by banning single-family zoning: people of color will suffer serious consequences.
For years, AIDS Healthcare Foundation and its housing advocacy division, Housing Is A Human Right, have battled the powerful forces that champion a troubling trickle-down housing agenda. The push to ban single-family zoning is born out of that.
Politicians and developers say that by building more pricey, market-rate apartments, eventually rent prices will drop with the increase of more rental housing. Therefore, they say, government must loosen land-use zoning that prevents developers from building more apartments. The argument is flawed and self-serving.
Ending single-family zoning invites predatory developers into working-class communities of color, where properties may be less expensive.
The trickle-down housing strategy has left behind moderate- and lower-income residents. They can't afford market-rate units, and they are suffering most during the housing affordability crisis. It has also fueled gentrification in working-class communities of color, where new, over-priced apartments are often constructed. 
But the trickle-down housing agenda does help developers and corporate landlords generate billions in revenue by charging wildly inflated rents. And since the real estate industry shells out millions in campaign contributions, it wields great influence over politicians. 
The housing justice movement has strongly opposed trickle-down housing. In California, for example, activists stopped two state bills, SB 827 and SB 50, that would have implemented trickle-down housing. And we're now fighting new legislation: SB 9 and SB 10, which again pushes trickle-down housing solutions.
We rightly argued that this legislation would fuel gentrification -- and did virtually nothing to help moderate- and lower-income residents who urgently need affordable housing. 
The real estate industry and politicians understood they needed a new political argument against the housing justice movement to push through trickle-down housing. What did they come up with? A false narrative that single-family zoning is racist. It's based on the horrible history of red-lining that segregated neighborhoods, but it's another argument that's obviously self-serving -- and ignores the harm of gentrification and the value of homeownership for communities of color.
A 2013 study by researchers at Harvard University's Joint Center for Housing Studies lays out several valuable points about homeownership for people of color. First, in real-life practice, homeowners are more likely to accumulate wealth than renters. Also, homeownership has meaningful social benefits in which people have control over one's living situation, can put down roots in a community, and people feel a sense of success when owning a home. And, the Harvard researchers noted, policymakers should help people succeed as homeowners. 
Banning single-family zoning does nothing to achieve those goals. In fact, it's quite the opposite.
Ending single-family zoning invites predatory developers into working-class communities of color, where properties may be less expensive. Those developers will then construct over-priced apartments, luring more affluent individuals into the neighborhood. Longtime, less affluent residents will then be forced out due to gentrification -- they can't afford rising rents.
In addition, demolishing large swaths of single-family housing for apartments will harm renters' ability to become homeowners and build wealth since less single-family housing stock will be available.
Perhaps even most alarming, the aggressive push by politicians and the real estate industry to turn individuals, especially people of color, into permanent renters will create a massive transfer of wealth -- and with that political power -- that benefits those who will own the apartments: corporate landlords and other major real estate companies. 
If anything, politicians should come up with policies that help more people of color enter into homeownership -- not subject more people of color to the predatory practices of developers. We need to improve troubling economic disparities, not worsen them.
Cynthia Davis and Susie Shannon