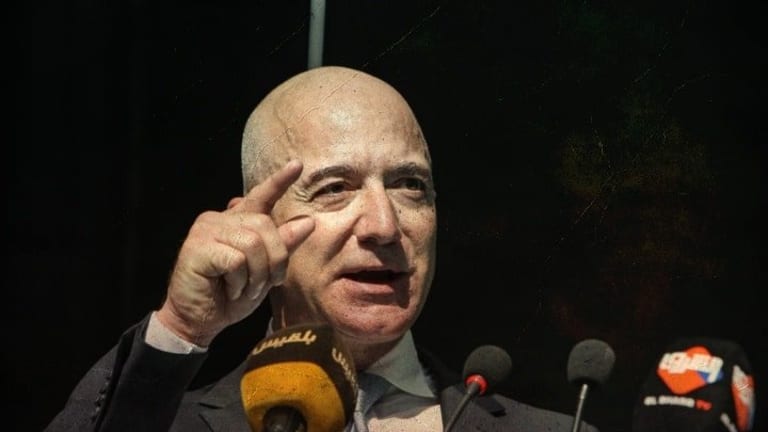 Two Pandemics: The Rich Are Getting Richer
Angelika Albaladejo: In this moment of crisis, IPS recommends that Congress tax and oversee those who are continuing to grow their wealth.
While most Americans are facing financial setbacks amid a pandemic that's wreaking havoc on the economy, the wealthiest are faring much better.
U.S. billionaires are not only holding on to their wealth in the early days of this crisis, some are making rapid and substantial gains, according to a new report by the Institute for Policy Studies, a Washington, D.C.-based research center focused on inequality. IPS analyzed data from business publications Bloomberg and Forbes.
In this moment of crisis, IPS recommends that Congress tax and oversee those who are continuing to grow their wealth.
In just one month of the pandemic, overall U.S. billionaire wealth grew by nearly 10 percent, raising the combined net worth of the super rich to $3.2 trillion.
Since the start of 2020, eight billionaires have seen their net worth surge by more than $1 billion. Almost three dozen others have grown their wealth by tens of millions of dollars.
Billionaires with a stake in industries seeing a pandemic boom are predictably bringing in the biggest payouts.
With Americans doing more online shopping as they shelter at home to slow the spread of the coronavirus, Amazon founder Jeff Bezos' wealth has surged at a rate unprecedented in modern financial history. Bezos, who was already the world's richest man before the pandemic, is now at least $25 billion richer.
A surge in video conference calls has meant a $2.5 billion boost for Zoom founder Eric Yuan and a $2.2 billion bump for former Microsoft CEO Steve Ballmer.
Even for billionaires who are losing some wealth in the emerging economic recession, the outlook is good. IPS found that billionaires rebounded quickly after the 2008 financial crisis, unlike low- and middle-income Americans — some of whom still haven't fully recovered.
More than 26 million Americans have filed for unemployment in the five weeks since President Donald Trump declared a national emergency. Even before the pandemic, a growing number of U.S. households owed more than they owned, and more than half didn't have enough money saved up to cover their expenses if they lost their income for a few months.
"It's really a tale of two pandemics," said Chuck Collins, who co-authored the report as director of IPS's Program on Inequality and the Common Good.
"We're seeing really different experiences based on wealth and opportunities," he said.
Collins describes the nation's extreme inequality as a "pre-existing condition" that has left the vast majority of Americans without resources, and weakened the federal government's ability to help. Meanwhile, billionaires get richer by design, his report argues.
Over the last four decades, U.S. billionaires have seen their wealth soar, while their tax obligations have dwindled. According to IPS, billionaires have leveraged political connections and hired the "wealth defense industry" to keep their taxes low or nonexistent, which starves government coffers of funds that could otherwise support social programs and infrastructure maintenance.
While billionaires are being praised for their philanthropic efforts during the pandemic, Collins pointed out that the dollar amounts are "minuscule compared to both the wealth they have and the need."
"We shouldn't be distracted or bamboozled by this billionaire charity," Collins said. According to the report, many billionaires use charitable giving vehicles like "donor-advised funds" to secure huge tax benefits without actually giving any money to causes. And any donations they make pale in comparison to the taxes they avoid.
In this moment of crisis, IPS recommends that Congress tax and oversee those who are continuing to grow their wealth.
"Like during wartime, it's unseemly for certain sectors to see their wealth accelerate so much," Collins said. To prevent pandemic profiteering, IPS says Congress could pass an excess-profits tax and create an oversight body.
Congress could also tax wealth, income and the estates of the country's wealthiest, as well as mandating them to pay out from their taxpayer-subsidized charity funds in a timely way, the report says.
Angelika Albaladejo
Capital & Main
Did you find this article useful? Please consider supporting our work by donating or subscribing.