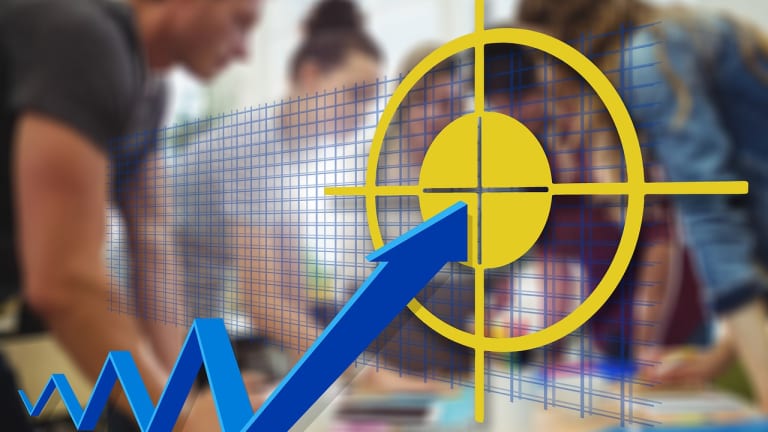 US Business Considerations for 2022
Ginger Abbott: While AI creates streamlined operations and exponential growth for businesses, it also makes for robust cybersecurity.
Businesses are embracing what's in store for 2022 as they ready themselves in hopes of moving on from the pandemic. As more Covid-19 vaccinations become more readily available, life as we see it is getting back to a "new" normal.
Since the start of the global crisis, customers' needs and lifestyles have changed. Now the future for businesses across all sectors is making transformations.
Here are the top US business trends for 2022.
5 Business Considerations for 2022
1. Artificial Intelligence Is Everywhere
AI (artificial intelligence) is making a massive transformation across all industries, from cybersecurity to autonomous vehicles. For organizations, AI should be one of the considerations for US businesses this year.
Many companies who've integrated the technology into their strategies act as innovators. As a result, companies experience improvements in personalization, product recommendations, increased search rankings and abilities to build better business models. 
While AI creates streamlined operations and exponential growth for businesses, it also makes for robust cybersecurity.
As of 2019, 37% of businesses use AI in the workplace, whereas startup companies have received over $7.4 billion in revenue. 
While AI creates streamlined operations and exponential growth for businesses, it also makes for robust cybersecurity. Applying this technology to cybersecurity will simplify protocols, spot risks and learn cybercriminal behavior, preventing future attacks.
2. The Supply Chain Is Steadily Climbing
The supply issues have been a huge challenge for many US businesses. However, global trade volumes are expected to increase by 5.4% this year.
While many organizations have struggled, others have found a way to be creative and agile in their processes. For example, some companies work with multiple suppliers while others streamline their inventory management.
While output has sharply risen, there hasn't been much improvement to meet surging consumer demand. The bottom line is the supply chain doesn't appear to be easing anytime soon. So, consider making new adaptations by improving collaboration and identifying alternate sourcing strategies.
Some are even taking an alternative route by capitalizing on selling their business this year---since interest rates are low and the market is fairing well for buyers and sellers. 
3. Cryptocurrency Is Booming
Many predict cryptocurrency will be a more widely accepted payment method. Companies like Etsy, Wholefoods and Starbucks are just a few to name jumping on the Bitcoin train. Bitcoin's transaction fees are more cost-effective than the 2-3% charges businesses pay with credit cards.
One of the business considerations for 2022 should be to offer consumers the opportunity to make purchases with cryptocurrency. You could potentially make more sales and gain an advantage in the market.
4. The Metaverse Is Building Momentum 
The metaverse is a virtual world you might see on social media, online gaming and user interaction. Virtual reality and augmented reality provide access to all types of entertainment and business opportunities. As the metaverse continues to grow, it may directly impact technology and business in 2022.
Organizations can expect the metaverse to shape their operations in a few ways:
New customer and business relation strategies
Remote worker communications streamlining
Currencies and transaction types, like cryptocurrencies
5. Blockchain Technology Use Will Increase
Blockchain technology is unlike a typical database. It stores new user data and retains information until it becomes full. Once it's full, it moves to the previous block positions and repeats its process. Blockchain technology enables companies to track transactions and work with unverified parties without the assistance of financial institutions.
Businesses can bypass certain conflicts and benefit from security and decentralization with this new capability. Blockchain technology is utilized globally in many industries, such as gaming, governance and finance. 
It is estimated that the global blockchain technology market will generate $20 billion in revenue by 2024. Studying blockchain technology should be a consideration for US businesses this year because of its expected growth.
A Look into the Future
As the world emerges from Covid-19, some doubt 2022 will see rapid technological changes and business progressions. However, this may be the time for startups, corporations and investors to capitalize on these trends. Those who become innovators and early adaptors will remain successful in the business realm.
Ginger Abbott