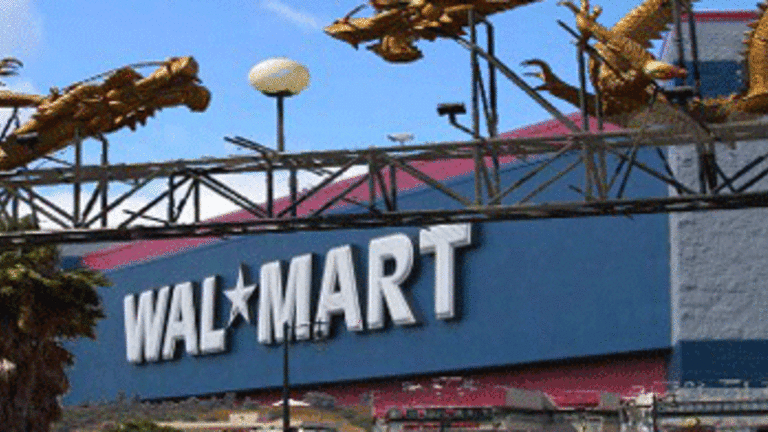 Walmart Trying to Open First LA Grocery Store, Major Fight Looms
LAANE: Small business leaders have expressed serious concerns about Walmart's impact on existing businesses, while opponents have long maintained that Walmart's entry into the grocery industry would create a race to the bottom
Permit applications have been submitted for a Walmart store in downtown Los Angeles' historic Chinatown, laying the groundwork for the giant retailer's first grocery operation in one of the country's largest and most lucrative markets.
Permit applications were filed with the L.A. City Department of Building and Safety late last year. Some have already been approved. Two well-placed sources in city government, who asked to remain anonymous, confirmed this morning to Frying Pan News that the applications were submitted by Walmart.
The move sets the stage for a major battle with the region's community, labor, faith and small business groups, which in 2004 handed Walmart one of its biggest setbacks, defeating a proposed superstore in the L.A.-adjacent city of Inglewood. Small business leaders have expressed serious concerns about Walmart's impact on existing businesses, while opponents have long maintained that Walmart's entry into the grocery industry would create a race to the bottom, lowering standards throughout the region and further eroding the city's middle class.
Walmart is expected to open a small-format grocery store at the site, located at 701 W. Sunset Blvd., in order to avoid an existing L.A. City superstore ordinance. The law, passed in 2004, enables the city to weigh numerous factors, such as job quality and business loss, in deciding whether to allow big box developments to proceed.
The Chinatown site, developed in the 1990s with the help of the Los Angeles Community Redevelopment Agency, is a mixed-use senior housing and commercial project. The intent of the project was to offer affordable housing to seniors while providing community members with more shopping options. The developer received over $3 million in subsidies from the city, with a requirement that close to 200 permanent jobs be created, and that a significant percentage of the jobs go to low-income residents.
LAANE Staff
The Frying Pan