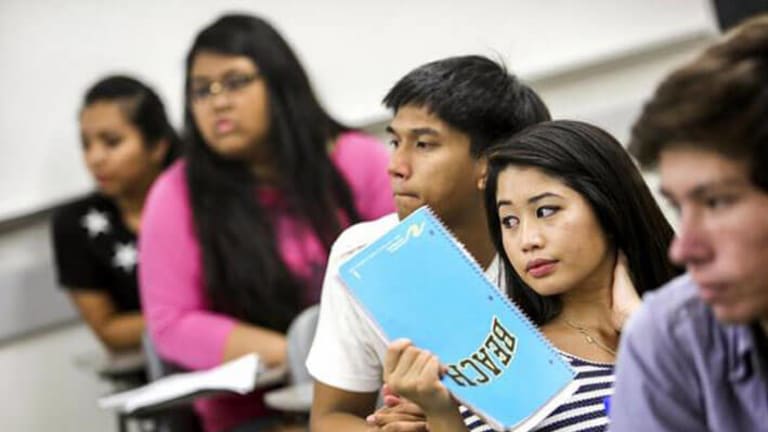 Will California Lead the Way in Ethnic Studies?
There has been a flourishing interest in Ethnic Studies since the State of Arizona banned the successful Mexican American Studies program a few years ago. Arizona has had a history of passing discriminatory laws that have drawn criticism from numerous civil rights and education advocates.
However, in California, the state legislature passed AB 101 Ethnic Studies, which would create a model Ethnic Studies curriculum that school districts across the state could adopt and offer in its schools. This would move California in the opposite direction of its neighboring state and towards a more inclusive and progressive model of education. Governor Jerry Brown should sign AB 101.
Nearly every academic study conducted on Ethnic Studies demonstrates the academic and social benefits to taking these classes. Students of color (who are the majority of students in our schools) should learn more about themselves, their struggles and contributions of their community to the country. Through Ethnic Studies, they can explore and critically think about the world around them in depth; while simultaneously revealing significant issues that are very often left out of our traditional curriculum.
I have met numerous students who have taken Ethnic Studies courses in college always return to say, "Why didn't I learn about this in high school?"
I have met numerous students who have taken Ethnic Studies courses in college always return to say, "Why didn't I learn about this in high school?" If signed by Governor Brown, all students will be able to learn more about each other, which brings empathy and builds community. The increasing diversity of California makes this a necessity and California's current education standards are unfortunately inadequate.
A research review conducted by Professor Christine Sleeter found that, of the 96 Americans who were named for study in the History-Social Studies Framework for California Public Schools course descriptions, there are 77% White, 18% African-American, 4% Native American, 1% Latino and 0% Asian American. No wonder students who take Ethnic Studies in college feel as if they have finally discovered the truth about their past. Sleeter's research review (The Academic and Social Value of Ethnic Studies 2010) actually demonstrates that a well-designed Ethnic Studies program will improve college-going rates, especially for students of color.
Fortunately, school districts around the state have already begun to move in this direction. The El Rancho Unified School District in Los Angeles County was the first district to make Ethnic Studies a graduation requirement. Soon after, other districts across the state began to pass resolutions and develop plans to also make it a High School graduation requirement as well; including, school districts in Woodland, Sacramento, Los Angeles, El Monte, Basset and Montebello. Moreover, 15 additional school districts across the state have created or expanded Ethnic Studies course offerings in their districts this past year. San Francisco has the most well developed Ethnic Studies program available at all of their high schools and the Ethnic Studies movement will continue to grow.
Despite school districts moving towards implementing Ethnic Studies, there is no current guidance from the California Department of Education. By creating a model curriculum, AB 101 has taken the first step in providing curricular support statewide.
Ethnic Studies originated from the civil rights movement in California, by student groups known as the Third World Liberation Front. The college students at San Francisco State led a five-month-long strike to institute the very first department of Ethnic Studies in the county. The movement spread across the country resulting in several American universities teaching some sort of Ethnic Studies. In California, Ethnic Studies has become a course requirement within most universities. Consequently, California must continue to lead by example through the validation and empowerment of our High School students with Ethnic Studies. Given the fast-changing demographics in our state (where approximately three-quarters of the students are non-white) supporting Ethnic Studies in our state is long past due.
Should the Governor fail to act, we have proven to be no better than those in Arizona. However, if this bill were signed into law, California would be the first state to institutionalize Ethnic Studies. Governor Jerry Brown will be supporting our school districts by creating a model Ethnic Studies curriculum and once again making California the national standard of progress.
Jose Lara