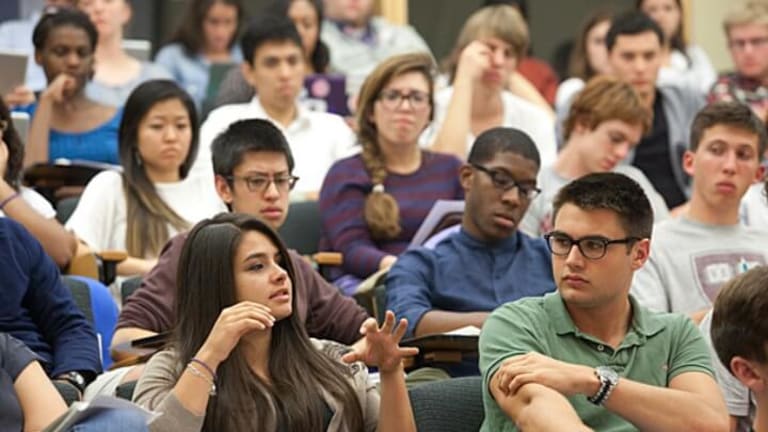 Affirmative Action as Counterweight to Privilege
Betty Hung: As an Asian American woman, I refuse to be used by conservatives who are trying to exploit Asian Americans as a wedge in their efforts to abolish affirmative action in university admissions.
Lessons from the Kavanaugh Confirmation Travesty
The naked and brutal exercise of power by Republicans in the battle to confirm Brett Kavanaugh to the Supreme Court is a travesty, but unfortunately not surprising. With the rise of the #MeToo movement and demographic shifts that will lead to white people being a minority in the United States by 2045, I believe we are witnessing an effort by privileged white men to hold on to and consolidate their power and control, even if it results in the erosion of our democratic institutions.
One of the key battlegrounds in this power struggle is affirmative action. Since the early 1960s, affirmative action has helped to level the playing field and open doors for women and people of color, providing a tool to address the pervasive gender and racial disparities in our society that continue to limit access to equal opportunity. Yet, affirmative action is under vigorous attack and potentially could be eliminated at universities across the nation.
Harvard is the target of a lawsuit brought by Edward Blum, an anti-civil rights crusader who is using Asian Americans as cover for his efforts to prohibit universities from considering race as one of many factors in the admissions process. The Harvard case is scheduled for federal trial in one week and is anticipated to go up to the Supreme Court. The Trump administration also recently opened federal investigations into allegations that Harvard and Yale discriminate against Asian American applicants.
As we head into an epic battle over affirmative action in university admissions, it is crucial that people who opposed Kavanaugh's confirmation understand why they also have a stake in the affirmative action fight.
As we head into an epic battle over affirmative action in university admissions, it is crucial that people who opposed Kavanaugh's confirmation understand why they also have a stake in the affirmative action fight. A key lesson from the Kavanaugh confirmation process is that it matters who is in positions of power and their life experiences and world view. It mattered that all the Republican members of the Senate Judiciary Committee are white men willing to blatantly disregard survivors and to preserve patriarchy. Affirmative action is an important counterweight against such privilege and elitism and helps to promote the inclusion of diverse voices—particularly of women, people of color, and other marginalized groups—in universities, workplaces, and other societal institutions.
As an Asian American woman, I refuse to be used by conservatives who are trying to exploit Asian Americans as a wedge in their efforts to abolish affirmative action in university admissions. Contrary to the contentions of Blum that affirmative action discriminates against Asian Americans, holistic review that considers race as one of many factors benefits people of all backgrounds, including Asian Americans.
First, affirmative action is shorthand for inclusive admissions policies that consider race and gender, among many factors, allowing for a more holistic assessment of an applicant's life experiences and potential. This results in more diverse student bodies with myriad backgrounds and perspectives which, as demonstrated by the Kavanaugh confirmation battle, is critical given that educational institutions serve as a pipeline to leadership positions that have real life impact on millions of Americans. Especially considering that legacy applicants have a significant advantage in the admissions process—with legacy applicants nearly six times more likely to be admitted at Harvard than non-legacy applicants—affirmative action is necessary to promote equal opportunity for students who are not from backgrounds of privilege and wealth.
Second, affirmative action promotes more diverse educational institutions that better prepare students to develop into stronger and more empathetic leaders who can understand and work with people of wide ranging backgrounds. This is especially critical given the increasingly diverse composition of our communities. California already is majority people of color and the nation will soon follow. In the 2016 Fisher case, in which Blum unsuccessfully challenged affirmative action at the University of Texas, the Supreme Court affirmed the educational benefits of diversity as a compelling interest in upholding the constitutionality of race conscious admissions policies.
My own experience illustrates the positive personal and societal impact of affirmative action—including for Asian Americans.
Affirmative action opened doors for me to Harvard College and Yale Law School in the 1990s. I graduated from a public high school where students rarely were admitted to the Ivy League. If Harvard and Yale Law had considered only grades and test scores, I would not have gotten in. But I was admitted because Harvard and Yale utilized holistic admissions processes that assessed me as a whole person, as more than just my grades and test scores. They also were allowed under the law to consider how race, among many other factors, shaped my life experiences and potential.
Growing up in the San Gabriel Valley, a suburb east of Los Angeles, my family was one of the first Asian families to move into a primarily white and Chicano community that now has the highest concentration of Asian Americans and Latinos anywhere in the nation. Due to an influx of Asian immigrants, including many members of my extended family, there was a nativist backlash in the 1980s. I remember neighbors making fun of my family for speaking Taiwanese and the parents of a white girl who lived a few doors down the block telling her that I was not allowed in their house. When I was in high school, a local mayor, buoyed by vocal anti-immigrant supporters, advocated for a one-year moratorium on immigration and attempted to make English the city's official language.
If race conscious admissions had been prohibited, as Blum desires, Harvard and Yale Law would not have been legally permitted to consider these formative aspects of my life relating to my racial identity and racial experiences—the foundation of why I wanted to be a civil rights lawyer and that became the focus of my academic studies.
The diverse learning environments at Harvard and Yale were life changing. I learned even more outside the classroom than I did in the classroom. I became friends with people different from me in terms of race, ethnicity, socioeconomic background, geography, religion, and sexual orientation. My rooming group at Harvard included African Americans, Latinas, Whites, and Asian Americans from a wide range of socioeconomic backgrounds. We celebrated our lifelong friendships at our 25th year reunion just a few months ago. Being in community with such diverse people prepared me for a career as a civil rights lawyer working in multiracial, intersectional coalitions. I can trace my ability to work with people across lines of difference back to my time in college and law school.
If we are to lean into—rather than reject—the demographic diversity of the 21st century while upholding principles of inclusion and equity, it is imperative that we preserve and strengthen holistic admissions policies that consider how race, among many factors, shapes an applicant's life experiences. If universities are prohibited from taking into account race, despite the pervasive racial inequities in our society that profoundly impact the lived experiences of people of color, we could witness across the nation a decrease in the racial and ethnic diversity of university campuses, as we have in California after the passage of Proposition 209 in 1996. Less racially diverse campuses would result in less diverse leaders and less diverse leadership bodies—eroding trust in our democratic institutions and potentially in our democracy itself.
Our nation is at a crossroads: will the arc of U.S. democracy bend towards an increasingly equitable and diverse multiracial society or further entrench power and resources primarily in the hands of a privileged white male minority? In the wake of the Kavanaugh confirmation debacle, we need diverse leaders who are rooted in and represent our multiracial, intersectional communities and who are genuinely committed to promoting the general welfare of everyone in our society—not just the privileged and elite.
By defending and upholding affirmative action in university admissions, we can continue to develop such leaders and to work together towards justice and equality—not just for some—but for all.
Betty Hung
Betty Hung is a civil rights attorney in Los Angeles. She is a 1993 graduate of Harvard College and a 1997 graduate of Yale Law School, where she directly benefited from affirmative action admissions policies. Betty is the former policy director at Asian Americans Advancing Justice-Los Angeles, a civil rights organization, and a former board chair of a rape crisis center.