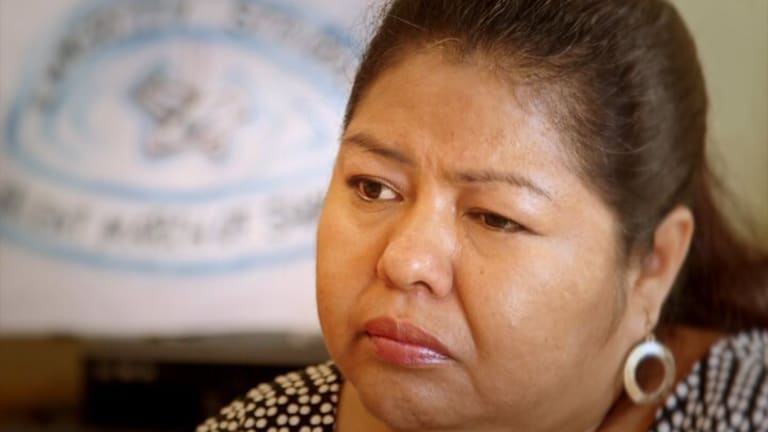 When Budgets Shrank and Classrooms Exploded
Bobbi Murray: Proposition 55, which will be on the November ballot, proposes a 12-year extension of the funding created by Prop. 30 by continuing its tax increases for households with $250,000-plus incomes.
Parents manage a huge pile of details to guide their children's education, from lunch logistics to transportation to homework—all while holding down jobs and the home front.
What, then, happens when a recession hits, state education funding is drastically cut, class sizes reduced, parents are called upon to replace library staff and you're worried that the teacher who provided crucial support for your special needs student may be laid off?
That was the picture in California during the 2008-2011 recession. Parents can still provide a shell-shocked description of how the cuts showed up hard and fast in the classroom and destabilized school communities.
Passed by voters in 2012, Proposition 30 forestalled $6 billion in education cuts and halted the downward defunding spiral. Now Proposition 55, which will be on the November ballot, proposes a 12-year extension of the funding created by Prop. 30 by continuing its tax increases for households with $250,000-plus incomes.
A "yes" vote could generate $4 billion to $9 billion annually. A recent USC Dornside/Los Angeles Times poll showed public support at 57 percent.
Maria Ruiz for Capital & Main from CAPITAL & MAIN on Vimeo.
Maria Ruiz knows all about school cuts. "I remember exactly what happened in 2010," says Ruiz, whose three sons attended school in the Boyle Heights area of Los Angeles. She was active in the Prop. 30 voter education campaign organized by the nonprofit community organization InnerCity Struggle, has lobbied in Sacramento as part of LA Voice PICO and is a leader in voter education and mobilization efforts around this year's ballot measure.
The Los Angeles Unified School District was already suffering a deficit when the recession hit, Ruiz says. Proposals to eliminate teachers and increase class sizes to 45 students worried her—she was particularly concerned for her son Angel, a seventh grade special needs student at Hollenbeck Middle School.
"He's autistic," Ruiz says. "He's in a regular curriculum but receives services." His teacher, Tony Semaan, who marks 15 years in the district this year, helped Angel complete his assignments and worked closely with the family.
"I was worried about it—he might have another teacher," says Ruiz. "And with a bigger class size, how's that going to be? I was worried about my son."
Ultimately none of her sons' teachers were laid off but Ruiz recalls how the situation created anxiety in the school community. "For three or four months we were in limbo," she says.
One critical shift supported by Prop. 30 is the Local Control Funding Formula, signed into law by Governor Jerry Brown in 2013 that allows parents to work with local districts to determine priorities and share the funding that Prop. 30 provides. The LCFF focuses funds on high-needs areas—schools with a large percentage of English learners, foster kids or students receiving free or reduced-cost meals.
"That changed the story," Ruiz notes. "Here in LAUSD, applying that formula, there's more funding for all students."
Prop. 30 restored arts classes, she says. If Prop. 55 doesn't pass, Ruiz adds, "We'll go backwards—we'll lose teachers."
Veronica Carrizales is another Prop. 30 proponent and fan the LCFF structure it supports. Carrizales, policy and campaign development director of California Calls, an alliance of 31 local organizations statewide that, along with allies, mobilized more than a half-million voters in a get-out the-vote campaign, was happily surprised when she learned that her daughter was able to begin college-credit psychology classes at Alhambra High School.
"I worked for this and now my daughter's benefiting. That's all additional funding from Prop. 30."
But LAUSD remains injured by budget cuts. Support staff, known as classified workers, came under the axe throughout the district.
"2009 was the last year of full-staff library aides," says Letetsia Fox, a senior financial manager with LAUSD whose two daughters graduated from LAUSD schools. "They run the libraries in the elementary schools." Fox is also chair of the Los Angeles chapter of the California School Employees Association. "Our entire unit was cut by 4,000 employees," Fox says—office workers, technical support, accounting and financial staff, down from 8,000.
The library aides that run the school lending system were reduced to three hours a day, splitting their time between two schools in a given week. Schools recruited parents and other volunteers to check out books. Previously library aides ran the system that keeps tabs on where the books go—to what teacher or classroom or student, when they leave the shelves and when they come back.
"When professional staff is keeping track," Fox explains, "you have inventory. When you have all these books walking away—you're trying to save pennies but you have dollars walking out the door."
Prop. 30 slowed down staff reductions. Many school staff had been cut from a 12-month work year down to 10 months. "It slowed down the reductions," Fox says. "We were able to restore workers to 11 months from 10."
Twenty miles down the freeway from Los Angeles in Cerritos, the ABC Unified School District of 30 schools and 21,000 students managed to avoid recession-triggered pink slips for teachers and to evade other destabilizing cuts.
The district has a unique governing partnership between teachers and management, says Tanya Golden, a sixth grade teacher and parent of two girls who have since graduated. Golden had been part of previous teacher negotiating teams but was not on the one that foresaw looming disaster and proposed furlough days for teachers and staff to save money. In the end, however, ABC was able to preserve art and band programs, and didn't threaten staff layoffs.
Lay-off threats "throw the parents into a tailspin," says Ray Gaer, President of the ABC Federation of Teachers. "Pink slips are detrimental to kids in the classroom." (Disclosure: The ABC Federation of Teachers is part of a union that financially supports this website.)
The day-to-day classroom crunch in Cerritos was still tough as the recession took a $45 million bite out of a $210 million annual budget over four years, Gaer says.
Golden recalls those days: "We were running out of paper, running out of printer ink. [Parents were donating] ink cartridges. Tissues. Pens. Things that people who don't work in schools don't think about."
Class sizes increased from a 20-to-1 ratio, to 32 students, Golden says. Prop. 30's passage gradually reduced class sizes and the district was able to reinvigorate technical education classes and arts. The district kept its librarians throughout the lean years, but classified staff left through attrition and were not replaced, Golden says.
Gaer notes that his district now has new math and science textbooks as well as online resources. He's particularly pleased that it has one of few infant centers in the state—young parents can bring their infants in for care, then attend school themselves. "Without Prop. 30, child development would have been on the chopping block," he says.
In the San Gabriel Valley some 11 miles east of downtown Los Angeles, recession-era cuts fell more harshly and permanently.
Alma Berrospe had two children in the El Rancho Unified School District in Pico Rivera, where she says was a teacher's aide for eight years. Four schools were eventually closed after news of budget cuts came "out of the blue," Berrospe recalls. "All the kids were in shock. My daughter was upset more than anything that the teachers she was used to seeing were not going to be there next year.
"Throughout their schooling they knew they were going to get that teacher," Berrospe adds. "Now they were crammed into a classroom with 35 seats. It was pretty rough."
Schools combined kindergartners with first graders and classes increased from about 20 students to over 30. Older students also doubled up. Berrospe's youngest daughter, now in seventh grade, was placed in a classroom that combined fourth and fifth graders, where class sizes also climb as high as 36 students, Berrospe says.
The public outrage after the cuts spilled onto the streets, with some demonstrations organized by parents, others coordinated with staff. "We did a big one right at the corner of Rosemead and Washington—we had a very strong showing at our first picket," Berrospe remembers, adding that Prop. 30 calmed the district down but didn't hold the answers for her community: "It was like people are getting used to it. My daughter is still in a combination class."
Bobbi Murray
Capital & Main