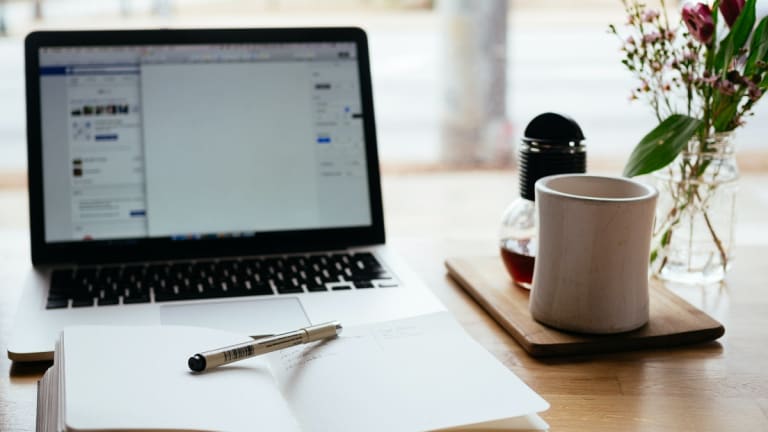 How I Passed CCNA 200-301 Exam In Just 4 Weeks
In my personal experience, a relevant certification that matches your skillset and the career pathway pays you off, if not sooner, then later.
CCNA or Cisco Certified Network Associate is one of the most known certifications in the IT world. It is an associate-level certification mostly sought by those launching themselves in a professional career.
It is a kind of must-have for network professionals. Though it is a vendor certification yet it covers the basic networking concepts required in any networking environment.
My Story
I am computer support professional with more than five years of hands-on experience in computer hardware. I have worked with a big corporate computer supplier for three years.
Two years ago I joined a big company mainly dealing in network hardware. I had the CompTIA A+ certification in the early years of my career. After joining the network solution provider I did my CompTIA Network+ certification as it was required by my employer.
Both of these certifications helped me a lot in my career as both of those gave me new skills while validating my existing skills. Both certifications gave me the edge in terms of recognition and compensation.
In my personal experience, a relevant certification that matches your skillset and the career pathway pays you off, if not sooner, then later.
In my personal experience, a relevant certification that matches your skillset and the career pathway pays you off, if not sooner, then later. Those professionals having good hands-on experience but not the supporting academic qualification can compensate a lot through certifications. I have seen that a relevant certification gives you an edge at the time of recruitment. In short, I am the guy who believes in certifications.
During my networking company days, my job mostly involved on-site support at the customer end. It gave me a lot of exposure as almost every customer has a different networking scenario and requirements. This learning experience is something unavailable when you are working in an in-office technical support role. Though our company's product portfolio was mainly LAN Products (Both wired and WiFi), working with the customers gave me some exposure to WAN products as well.
One of our major customers was an Internet Service Provider. Due to the volume of our work with them I had a good opportunity of working with them. I learned a lot from them as that was a setup where almost all kinds of networking deployments were working in parallel. There were satellite links, fiber channels, Microwave, and whatnot. That's where I started taking interest in WAN technologies.
Once I was there on a call when I came to know that they are hiring some new people in their support department. The guy who told me was a manager there and we were having a good working relationship. He always admired me for my technical skills. He asked me if I'm interested there are good chances of me being hired as I have a good technical background in network support.
The compensation they were offering was also very lucrative. We discussed it further and he suggested to me that I should have a CCNA certification which was a prerequisite for that job role. He told me that it would take them almost two months to announce these new posts. He said that keeping in view your experience and skills you can make it within two months. I asked him about the specialization and he told me that w.e.f 24th February only a single consolidated CCNA exam 200-301 is required for this certification.
I found this new opportunity to be worth seeking. That night I went to Cisco's training and certification website and downloaded the necessary information about CCNA 200-301 like exam-objectives and course layout. By going through these documents in the context of my experience and knowledge level, I was very much confident that I would be able to do it well within the given time.
Having gone through two certifications earlier, I was very much clear about how to prepare for the exam. My only concern was the training material which I should go through. I checked with Cisco and some of their authorized training partners. It was good but of course expensive.
I asked the same guy in the ISP who advised me to go for CCNA. He recommended me DumpsMate to be a good site for the preparation for the exam 200-301. I took his advice as he was a senior professional with a lot more exposure to Cisco certifications.
As per his advice, I took the PDF + Testing Engine package from DumpsMate. Before going for the decision I downloaded the demo to assess it myself. What made me more satisfied was the fact that DumpsMate offers a money-back guarantee on all the training material they offer. With the help of the innovative 200-301 exam dumps and practice tests from DumpsMate, I was able to get myself ready for the exam in just 3 weeks.
Then I booked the exam and started a comprehensive revision. Then came the exam day and I succeeded in CCNA 200-301 exam in my first attempt. Last but not least, I have joined the new job a month ago after successfully going through the entry test and interview. I believe CCNA is a must-have certification for all kinds of networking support professionals.
Following is a brief introduction to CCNA 200-301 certification exam.
Exam overview
This exam tests your knowledge and skills related to:
Network fundamentals
Network access
IP connectivity
IP services
Security fundamentals
Automation and programmability
200-301 CCNA
Certification: CCNA
Duration: 120 minutes
Available languages: English, Japanese
Exam Description
The Cisco Certified Network Associate v1.0 (CCNA 200-301) exam is a 120-minute exam associated with the CCNA certification. This exam tests a candidate's knowledge and skills related to network fundamentals, network access, IP connectivity, IP services, security fundamentals, and automation and programmability. The course, Implementing and Administering Cisco Solutions (CCNA), helps candidates prepare for this exam.
In today's IT market, networking is a must-have skill for any support professional. Cisco Certified Network Associate (CCNA) is globally one of the most acknowledged certifications for basic networking job roles. It can provide you the much-needed leverage at the beginning of your career. With the new consolidated certification exam CCNA 200-301 it becomes more comprehensive than before.