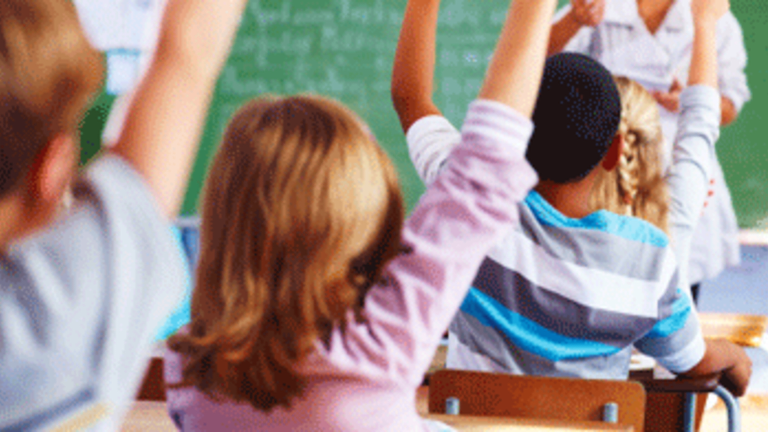 Charter Schools Are Missing in Action
Mark Naison: Both directly and indirectly, Charter Schools send the message that all that is of value exists outside of your community, brought in by missionary teachers and administrators.
Charter School Teachers and Administrators as Missionaries
For the last ten years, I have had the privilege of leading one of the most exciting community history projects in the nation, the Bronx African American History Project (BAAHP). It is a collaboration between faculty at Fordham University's Department of African and African American Studies and community-based scholars.
The project has conducted more than three hundred oral history interviews. They have told the story of vibrant black neighborhoods in the Bronx never previously written about, uncovered a musical legacy of unmatched richness and variety, and most recently has begun charting the development of an African immigrant population which is the largest in the nation.
Scholars from all over the country, and indeed all over the world, have come to explore our database and our community tours have attracted groups from Germany, Denmark, Los Angeles, and Hartford, as well as groups from churches, universities, schools, and cultural organizations throughout New York City.
But perhaps the most gratifying portion of the research has been the opportunity we have been given to bring community history into the Bronx public schools.
Seven years ago, a social studies coordinator in a Bronx school district, Phil Panaritis, invited me and a young colleague, Brian Purnell, to give presentations about the BAAHP's research at a social studies conference for Bronx teachers, and from that time on, invitations to make presentations about Bronx community have become a fixture of our work.
I have given more than ten walking tours of historic black Bronx neighborhoods for school groups, and conducted oral history training for teachers in thirteen Bronx schools. I've been invited to speak at numerous school assemblies and graduation exercises, and I have participated in at least five Teaching American History projects for Bronx teachers.
One school in particular, PS 140 in the Morrisania neighborhood, has become an important community partner in our research, creating an "old school museum" which honors the cultural traditions of Morrisania and incorporating community history into all school celebrations. One of the schools signature events, a "school yard jam" highlighting jazz, doo wop, salsa, and hip hop—all music produced in South Bronx communities—was featured at the 2008 Convention of the Organization of American Historians at the New York Hilton as an example of an innovative history project in a public school, and was written up in the New York Times.
In the course of organizing these events—which even included a Bronx-Berlin youth exchange involving an innovative Bronx high school , CUNY Prep—I have met scores of teachers, more than a few principals, and thousands of students, and the experience has left me convinced that community history can be an incredibly empowering aspect of school culture. But in thinking about this experience, I realized that one important school constituency was completely missing from our research project's community outreach—charter schools!
Of the more than thirty elementary schools, middle schools, and high schools I have done community history programs for, not a single one was a charter school.
Given the number of charter schools in the Bronx, some of them run by national organizations like KIPP and Green Dot, and given the publicity our research has been given by The New York Times, the Daily News, and local cable outlets like Bronx Net and Cablevision, I do not think that omission is accidental.

Charter school principals and teachers read newspapers and get invitations to participate in Teaching American History projects, but they seem to regard studying community history as a diversion rather than something that could better connect students to their neighborhoods and get them exited about learning history.
The composition of the charter school's teaching staff also contributes to this bias. Unlike Bronx public schools, which contain numerous veteran teachers who grew up in the neighborhoods their schools are located in, charter schools are filled with young teachers, many of them coming from alternative certification programs like Teach for America, who have no connection to the neighborhood and who are ordered to immerse their students in ritualized learning protocols designed to produce results on standardized tests.
This indifference to community history not only misses an opportunity to get students excited about acquiring historical knowledge, it also undermines an ideal of informed citizenship which encourages students to become active in improving their neighborhood.
Both directly and indirectly, the charter school model suggests that all that is of value exists outside their community, brought in by missionary teachers and administrators.
Make no mistake about it, charter schools, if the Bronx is an example, are agents of de-politicization in communities which desperately need to know their history and fight for their rights.
Community history is a precious resource which administrators who know and love Bronx neighborhoods are excited to claim. Charter schools, in failing to claim this resource, reveal how little they are truly connected to the neighborhoods in which they are located.
Mark Naison
Mark Naison is a Professor of African American Studies and History at Fordham University and Director of Fordham's Urban Studies Program. He is the author of three books and over 100 articles on African American History, urban history, and the history of sports. His most recent book, White Boy: A Memoir, was published in the spring of 2002
Republished with permission from History News Network