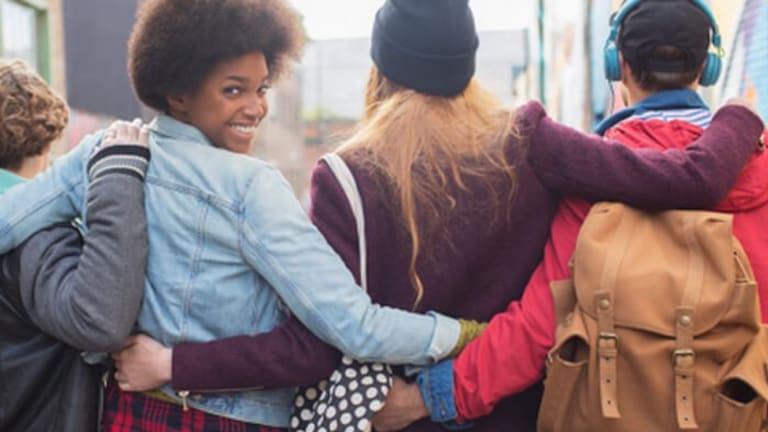 Expanding the Reform Agenda in Higher Education
Frank Fear: We presume Alma Mater always does the right thing and is socially responsible in its operations, but the record doesn't support that belief.
Times are tough for American higher education. Day after day there's story after story about governors and legislators imposing budget cuts, attempting to eliminate tenure, devolving the influence of academic governance, and downsizing the humanities and social sciences because those fields "don't serve the job market adequately." Without question, higher education is suffering at the hands of a neoliberal political regime.
While those external attacks must be addressed, incursions from the outside deflect attention from addressing higher education's internal problems, which are many, serious, and deep. Consider the stories we read daily about internal problems in higher education, including campus sexual assaults, administrative bloat, outrageous salaries, and out-of-control athletics, to name but a few.
What's going on? Just as America's colleges and universities are suffering from the hands of neoliberal politicians, the institution is suffering from the leadership of neoliberal governing boards and administrators. That combination is devolving higher education's standing as a socially responsible institution.
What's an answer? American higher education would benefit enormously if Progressive values and platforms were infused more extensively and deeply into collegiate leadership and management systems. Here's one analyst's view about how.
*************************************************************************************************************
Higher education is receiving a lot of noise these days. A good share is the public's reaction to tuition costs and student debt, which are both at all-time highs. Schools are responding by offering "hot" (job market) majors, cutting programs with limited economic value, and emphasizing marketplace skills.
Those are important matters, for sure. But so is another issue--one that isn't getting the national attention it deserves--that is, reforming how higher education is governed and managed on the inside. We presume Alma Mater always does the right thing and is socially responsible in its operations, but the record doesn't support that belief.
Everyday news headlines call attention to campus sexual assaults, racist fraternities and campus drinking, outsized college athletics, exorbitant administrative salaries, unfair treatment of part-time teaching faculty, and less-than-diverse student bodies, among other internal issues. A recent Google search for "problems in higher education" yielded 202 million results. A search of "Higher education internal reform" generated 37 million items.
What should be done? I came face-to-face with that question recently while serving as a campaign advisor for a university trustee candidate. It was a political campaign in a state where trustees stand for statewide election.
At issue was preparing the campaign platform. How to reduce college costs and increase access to higher education—prominent public issues, both—topped the list. But next on the list came a host of matters about the need for higher education to be run more responsibly—for the public good.
Here's what emerged:
Endowments: Invest a greater share of funds in local companies and for community economic development.
Environment: Manage energy and water use, recycling, waste, and other resources in environmentally responsible ways.
Salaries and benefits: Set campus compensation systems equitably across the institution, including capping the salary of the highest paid salaried employee at no more than x-times the salary of the lowest paid salaried employee.
Part-time faculty: Compensate part-time faculty fairly for work they do, including offering benefits for recurring employees.
Administrative size: Constrain the number of campus administrators to avoid "administrative bloat."
Promotion: Ensure that promotion systems afford equitable advancement opportunities for women and people of color.
Student body: Create admissions pathways for limited-resource students, especially first-generation college-goers; and have a student body that reflects society's demographics.
Society's "big issues": Integrate and focus coursework, research, and service thematically on issues facing the nation and world, such as poverty, income inequality, and climate change.
Student development: Emphasize study abroad and community service to expand students' global understanding and foster citizenship development; and infuse ethics across all majors and programs.
Socially responsible athletics: Support athletes' financial needs and ensure their health/safety; limit the amount of subsidies in athletics; and run athletics ethically.
Student affairs: Have solid policies in place to reduce/address campus sexual assaults and manage the Greek system.
Voice: Give faculty, students, staff, alumni, and the general public more voice in determining institutional directions and evaluating campus operations.
While higher education is doing some of what's proposed, results nationally are spotty and uneven. And outcomes aren't always tracked.
Governance and management attention are likely to be given such things as fundraising, branding and marketing, students' time-to-degree, endowment return-on-investment, the number and size of faculty grants, and Grade Point Average of the incoming freshman classes. "Progress" and "success" is claimed based on results.
While those matters are important—as is the need to ensure that graduates are job market-ready—so, too, is having America's colleges and universities (especially public institutions) operate as socially responsible enterprises. Because that isn't happening extensively, we need to expand the reform agenda in higher education--for the public good.
America's colleges and universities need to be progressive institutions.
Frank Fear
Note: This article is dedicated to Terry Link, 2015 Green Party candidate for the Michigan State University Board of Trustees, to honor his values, vision, and influence.