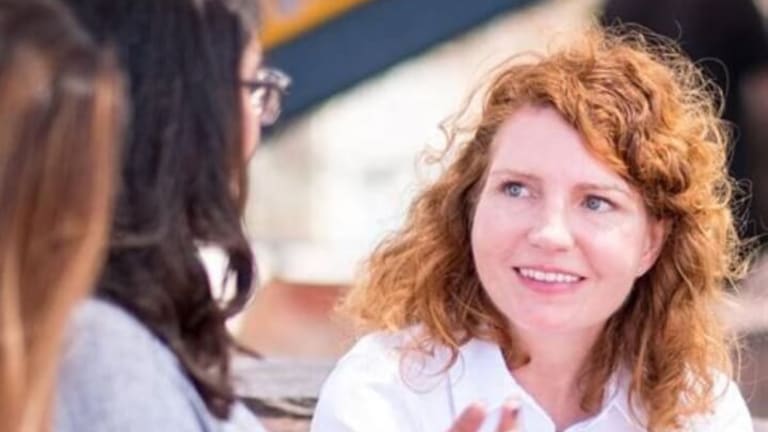 Who's Backing Heather Repenning in the LA School Board Race
Becca Lieb: in an age when even school board elections are prone to professional politicking, a candidate's actual views aren't always immediately apparent.
The March 5th LAUSD District 5 School Board Election will be the first litmus test in determining if the UTLA teacher strike will bring lasting political accountability to Los Angeles's public schools.
Ten candidates are currently running in the special election that was called after School District 5 Board Member Ref Rodriguez was convicted of three counts of felony campaign money laundering. With the School Board currently split between members supporting privatization and those supporting public education, the victor in this crowded field will be the deciding vote as to which theory is put into practice and could even mean the ousting of current superintendent Austin Beutner. But in an age when even school board elections are prone to professional politicking, a candidate's actual views aren't always immediately apparent.
In an age when even school board elections are prone to professional politicking, a candidate's actual views aren't always immediately apparent.
Beutner's May 1, 2018 appointment as Superintendent of Los Angeles Unified School District was controversial for several reasons: At the time that Board Member Ref Rodriguez cast his decisive swing vote to appoint Beutner, Rodriguez had already been under criminal indictment for three counts of felony campaign money laundering for almost a year. Rodriguez retained his seat on the school board until July 23rd of 2018, the day he plead guilty.
Superintendent Beutner—who had previously worked as the Deputy Mayor in the Villaraigosa administration, as the CEO of the Los Angeles Times, and in various senior-level positions in finance—had no prior experience in education. It was widely understood that Beutner was a close ally of big-donation Privatizers such as Eli Broad, and as such, the community viewed his appointment as an implicit attack on public education in a school district that had already experienced over 40 years of defunding in the aftermath of school integration.
Candidate Rocio Rivas, who is a community activist and the President of the Highland Park Neighborhood Council, explained her motivation for running for school board as being driven by a need to bring transparency and accountability in the aftermath of the Rodriguez scandal. "The next person that comes in [to the school board] definitely has to question, stand up, investigate, and demand for transparency in terms of his [Austin Beutner's] decision-making processes, and who is influencing him," she stated in a phone interview. "I feel that Jackie [Goldberg] is the one who will be able to stand up to Beutner."
If campaign fundraising is at all a metric of who the frontrunners are in this race, the following four candidates have raised the most money: Heather Repenning, Allison Bajracharya, Graciela Ortiz, and Jackie Goldberg. However, as the 2017 School Board elections demonstrated, campaign fundraising does not always neatly translate into voter turnout.
The shape of LAUSD district 5 combines two disparate communities in Los Angeles: to the north is the more affluent and white Los Feliz, Silverlake, and Hollywood neighborhoods. A thin corridor just several blocks wide crossing through the gentrifying neighborhood of Highland Park, connects into Vernon, Huntington Park, South Gate, and Bell, which are more heavily populated by low-income and Latino students.
Repenning in some ways seems like a rising star in Los Angeles politics: graduating at the top of her class from Swarthmore College, fluent in Spanish, a background in teaching before choosing a career in politics. Repenning's campaign is endorsed by Mayor Garcetti, she is the top fundraiser, and has the support of several unions. As her campaign manager, Derek Mazzeo, described her, "I think she's an incredibly smart, diligent, hard working person. I don't know anybody who knows the ins and outs of public policy more than Heather."
The Repenning campaign has positioned itself as pro-public education, bringing increased support and resources to those neighborhood schools that are struggling. Toward the conclusion of the November school board debate, Repenning states, "I believe in equity. Equity is the idea that where you have more needs, where you have the greater need, is where you put more money." In a phone conversation with Mazzeo, he further comments on Repenning's motivations for running for LAUSD School Board: "One of the reasons why she is running is that nobody should have to feel that our district school is their last resort. Every district school needs to be as good as the one Heather's daughter gets to go to."
However, a closer look at the individual contributions to her campaign shows a more opaque relationship to privatization. Take, for instance, a $100 campaign contribution made by Marcia Aaron, who is CEO of KIPP LA Schools, a network of charter schools that receives a significant portion of its funding from the Eli and Edythe Broad Foundation, known for its vigorous financial support of charter schools. In the context of Ms. Aaron's contribution record in the District 5 special election, $100 is small compared to her $1,000 contribution to Allison Bajracharya—small, however significant. City Clerk records show that Repenning's campaign returned Ms. Aaron's contribution.
When asked about the return of her campaign contribution, Ms. Aaron replied by email, "I was not aware that my donation had been returned and unfortunately, I do not have insights into Ms. Repenning's decision to return my donation." When asked for comment on the KIPP CEO's donation, Mazzeo replied, "we've told folks, we can't accept your money if you're expecting a renewal or a vote on a school in our district. And so we absolutely will return contributions exactly like that." Mazzeo went on to clarify that "We are very careful, and we go above and beyond to make sure that any contribution we are accepting is legal."
If the campaign shows this level of care for a $100 contribution, one can only assume that a $1,200 campaign contribution would be noticed as well.
Although Repenning's campaign returned the contribution from KIPP LA's CEO, in other cases the line is grayer between an individual donor, versus a lobbyist who is making an individual contribution. Take for instance Bill Bloomfield, who made maximum individual contributions of $1,200 to both Repenning's and Bajracharya's campaigns on the same day in December 2018. Bloomfield has been a vocal and generous supporter of many pro-charter candidates running at various levels of government.
Janet Crown is another maximum contributor to Repenning's campaign. Crown, however, does not have vocal public opinions regarding her educational politics. She recently came into the public eye in the 2018 Midterm Election when she made a controversial $50,000 donation to Jim McDonnell's failed campaign for Los Angeles County Sheriff—An uncharacteristically large donation for a local, down-ticket race.
Ms. Crown, as well as her husband, Steve Robinson, each made maximum individual campaign contributions of $1,200 to the Repenning campaign. Federal election records show that Crown supports a mix of political figures from mainstay democrats such as Adam Schiff and Dianne Feinstein, with a focus on deep-red Republican figures such as Steve Knight, John Boehner, and John Cornyn. According to a bio on her website, she sits on the advisory board of the Rand Corporation, which is known for putting out charter-leaning blog articles.
The debate is still out on how much voters should weigh knowledge of these large donations when considering the spectrum of the ten candidates.
The California Charter Schools Association has made a public commitment that they will refrain from endorsing any candidate who is running in this Tuesday's primary election. However, there is already speculation about how CCSA's role will change in a runoff election. Goldberg's campaign manager Zoe Kleinfeld mused, "They [CCSA] haven't formed an IE to my knowledge, and in that way have kind of kept their declaration, at least seemingly. And I think that the expectation is that should Jackie progress to the runoff, they will be quick to support any candidate who is opposing her candidacy."
Individual employees of CCSA have already begun to donate to candidates in the primary: Bajracharya, David Valdez, and Ana Cubas. To this date, no CCSA employees have made individual contributions to Repenning's campaign.
Perhaps donors like Bloomfield have treated Repenning like a political hedge, in the event that Repenning and UTLA-endorsed Jackie Goldberg move forward to the runoff election. It will be voters, not donors, who will ultimately decide the fate of Tuesday's primary. Our school district's future, and thus the opportunities for its students, remain in the balance.
Becca Lieb
Becca Lieb is an artist and political activist based in Los Angeles. She received her BA from Yale University in 2010 and her MFA from California Institute of the Arts in 2014. Lieb is a member of Sunrise Los Angeles, and she volunteered for the final month of Beto O'Rourke's 2018 campaign for US Senate, knocking on over 2,000 doors in Houston.