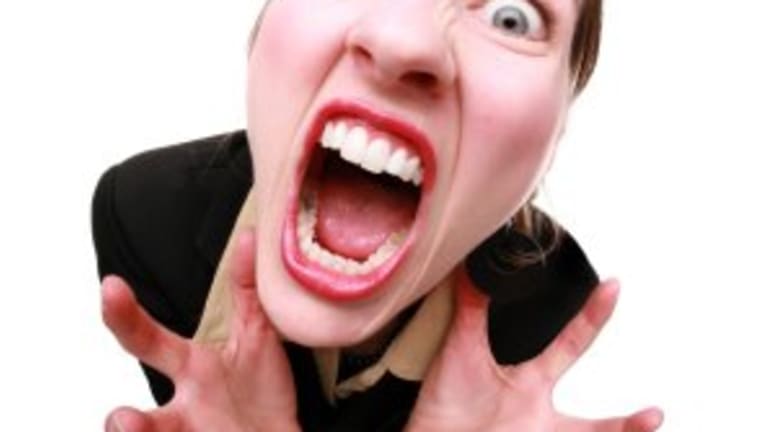 LAUSD and Green Dot Should Talk
Leonard Isenberg: If children continue to suffer from poor nutrition, no early exposure to rich imagery, experience, and language, then they arrive at kindergarten already squarely behind the eight ball without millions of words that they have never heard.
Locke High School's Ace Academy Does Not Have to Be a Casualty of Business as Usual
Several years ago Green Dot Schools then CEO Steve Barr did a video interview for a documentary on public education that I was working on. In it he said, "We can turn around Locke High School in a year." It occurred to me at the time that if you could make up for all the damage that had been done to these students in South Central (I'm not politically correct, since changing the name hasn't changed the reality for the better in this area), then none of us would have to go to 13 years of K-12 education.
It is now years later, where only 14 of the original 500 student class graduated and only 85 of a recent 1400-student class graduated!!!! This does not mean that even those who graduated were college ready with A-G requirements. Rather than think and ask why this is happening and finally address student deficits in a timely manner, before it is too late for most students by the time they get to high school without Cognitive Academic Language Proficiency (CALP) or basic math skills, people still refuse to address the underlying faulty reasoning that tries to fix the damage after the fact and then implicitly accepts race and poverty as the explanation as to why students don't succeed.
What I discussed with Barr and tried to discuss with Green Dot's present President Marco Petruzzi is that human development takes place in clearly defined periods. If children continue to suffer from poor nutrition, no early exposure to rich imagery, experience, and language, then they arrive at kindergarten already squarely behind the eight ball without millions of words that they have never heard.
Then, instead of addressing their deficits with qualified expert teachers to assure that they get caught up with their peer group, what LAUSD public education does is continually socially promote them year after year through grade-level standards that they find more and more impossible to master without the prerequisite prior years standards.
So is it any wonder that Green Dot or any other education system that waits for students to reach middle and high school have such dismal results with their students, while trying to defend their programs in terms of modest gains, instead of the major success that would be possible, if certain mindsets of all parties changed? And given that racism is alive and well in America and there is really no expectation that these students can actually achieve at the highest levels, nobody's tenaciously maintained negative racial stereotypes are challenged and Black and Latino children continue to not so secretly question their own self-worth.
Now we were told that although the Ace Academy's construction and other alternative programs were a casualty of $1200 across-the-board cuts per student from the State of California (total cut to Green Dot about $4 million), students still might be able to get $18 an hour jobs in construction with the courses they already have had, even though the complete program had now been folded into another Green Dot school's program as electives. It made me think of what Malcolm Little, aka Malcolm X, was told when he dared to dream of what he might be in high school, "Maybe you can be a carpenter, Malcolm."
What I found most disconcerting about what Marco Petruzzi and others from Green Dot said in trying to defend their cutting of the Ace Academy program was the total unwillingness to think out of the LAUSD box. Petruzzi talked about how the equipment for the Ace Academy had cost Green Dot $700,000 and now with the State cuts in the budget, Green Dot had to cut the program.
In France, the private sector pays the cost of building out school industrial arts programs with the understanding that it is far less expensive than taking a mechanic off the shop floor for training, when you can get an endless supply of highly qualified high school graduates with what for them is a minimal investment is a win-win formula for success.
One might ask why LAUSD has been allowed to close down their own industrial arts program, since everybody is clearly not going to college, and even if they are, they will not do it on wages made at MacDonald's in a state where the University of California now cost about $30,000 a year for tuition, room, and board.
Another excuse that Green Dot offered for cutting the program was because of cuts in enrollment throughout LAUSD and Green Dot Schools of between 5 and 8%. While the excuse that a bad economy might have some responsibility for this phenomenon, I would venture to say that if the residents of South Central found any school where their children were allowed to succeed to their potential in an educational environment that pushed them to their limits, these folks would form a rather long line in front of this school to get their kids in.
Finally, given my own tenuous status at LAUSD as a teacher on unpaid status awaiting a hearing on September 12th to determine if LAUSD can dismiss me based on bogus accusations that they made after I published that they were fixing assessments, grades, and graduations in much the same manner as has most recently been reported in Atlanta, Houston, D.C., and NYC, Green Dot might be able to talk to their friends on the LAUSD Board to see if they might not be willing to drop the charges against me, pay my back wages and benefits, and let me go to work for Green Dot teaching construction classes as part of the rejuvenated Ace Academy.
Given that I have the industrial arts credential and construction trades experience, I might just be able to solve Green Dot and the community's problem of keeping the program open and I am sure that getting rid of me would go a long way in solving the problem I represent for LAUSD.
Leonard Isenberg