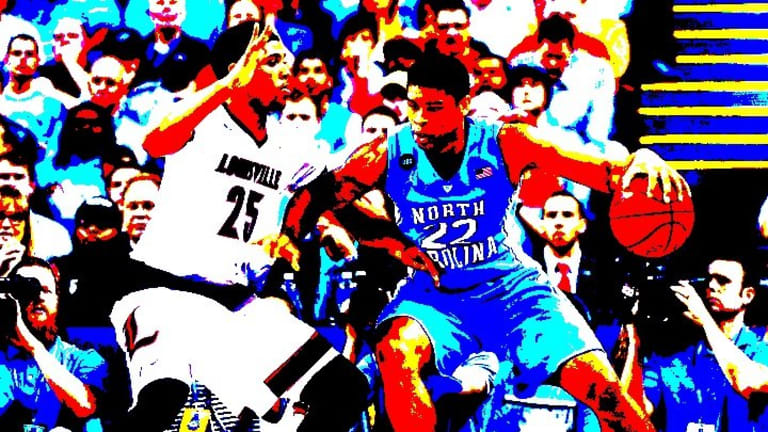 No Shining Moment for America's Major Sports Universities
Frank Fear: In 2016-17, the median Power 5 conference graduation rate for Black basketball players was 35% lower than it was for those in the general student population and 15% lower than it was among White teammates.
Monday night the NCAA will crown its new Division 1 basketball champion. Just after the final buzzer sounds, CBS will do what it has done each year since 1987. It will show a montage of tournament highlights as a familiar song plays in the background. That song—One Shining Moment –is singularly identified with March Madness.
There's a flip side to the hoopla, though, and it doesn't shine. It's the poor graduation record among Black men who play at many of the 65 schools in the NCAA's "Power 5" conferences, that is, the Atlantic Coast, Big Ten, Big 12, PAC-12, and Southeastern conferences.
In 2016-17, the median Power 5 conference graduation rate for Black basketball players was 35% lower than it was for those in the general student population and 15% lower than it was among White teammates. That's according to The College Sport Research Institute at the University of South Carolina.
The poor graduation record extends to major college football. The Institute reported that the Power 5 mean conference graduation rate for Black football players is nearly 25% lower than the mean rate for the general student population. It's about 20% lower than it is for White teammates.
Data compiled and reported recently by the Center on Race and Equity at the University of Southern California provide granular details.
At the University of Florida, for example, African American men account for about 2% of the undergraduate student population but they constitute nearly 80% of those who play football and basketball for the Gators. Those Black players underperform student peers when it comes to earning a degree. At Florida, only 37% of Black football and basketball players graduate. That's 50% lower than the rate for the general student population, and 34% below the rate for Black male non-athletes.
Florida isn't alone. There's LSU (34%) and Georgia (36%). And graduation rates for Black basketball and football players range between 38-41% at Cal-Berkeley, Oklahoma State, Iowa, Arkansas, Ohio State, and Kentucky.
Just as troubling is this finding: in just the past two years the graduation rate for Black football and basketball players fell at 40% of the Power 5's sixty-five schools. Topping the list is Georgia (-15%), LSU, and Ohio State (both -11%).
The USC study did reveal bright spots. Black athletes are graduating at high rates at Northwestern (88%, private), Georgia Tech (70%, public), and a number of other private universities, including Vanderbilt, Notre Dame, Stanford, and Duke. It's also encouraging to know that Black male athletes at several schools are graduating at rates comparable to other student-athletes (e.g., Miami (FL) and the University of Arizona).
But, overall, the USC report conveys more concerns about than it offers plaudits for America's big-time sports universities. "Perhaps more outrage and accountability would ensue if there were greater awareness," Dr. Shaun Harper, lead author of the USC report, told Inside Higher Education.
That's unlikely because another matter hasn't elicited either. African Americans—amply represented on fields of play—are grossly underrepresented in athletics management and leadership. At Power 5 schools, 88% of head basketball and football coaches and 85% of athletic directors are White. Research findings from The Institute for Diversity and Ethics in Sport at the University of Central Florida corroborate USC's findings.
The bottom line? The system isn't working as it should, even though the NCAA asserts that it is. Last November, NCAA President Mark Emmert said in response to athletes' graduation rates that "our....member schools should be proud of the work they are doing."
Another diagnosis—based on independent studies—is that the NCAA, its major conferences, and many of its member universities are failing a public test.
To address deficiencies, changes need to be made. Here are two straightforward suggestions: First, help athletes graduate by offering one-year after-eligibility scholarships to athletes who compete in revenue-generating sports. And, second, hire significantly more African American head coaches and athletic administrators.
Frank Fear