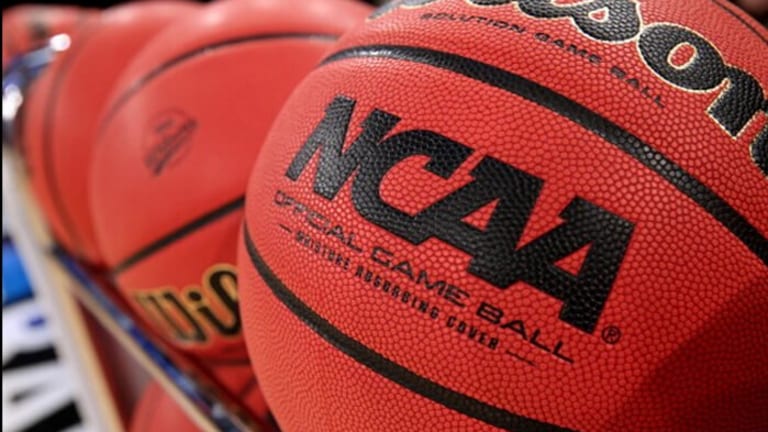 Amid the Madness: Getting A Square Deal for Players
Frank Fear: March Madness needs to be reformed so that what happens in the name of major college sports aligns more compatibly with its sponsoring agency, higher education.
I love college basketball and "March Madness" is my favorite time of the year. I fill out brackets and root for my favorite teams. That's me, the fan, speaking. But me, the organizational sociologist, knows the system is flawed. It needs to be reformed so that what happens in the name of major college sports aligns more compatibly with its sponsoring agency, higher education.
The challenge is figuring out a way to manage the big-money industry that is college athletics today. Huffington Post reported last week that the NCAA garnered nearly $1 billion in revenues last year, earning an $80 million dollar profit. CBS and its partners will sell more than $1.1 billion in TV ads during "March Madness" (source: Kantar Media). It's "Marketing Madness." Kanter's Jon Swallen told USA Today. The sporting public is engaged financially, too—and in a big way. Forbes Magazine estimates that 40 million Americans will wager $9 billion on the tournament this year.
That's a lot of money that goes into a lot of pockets. But the college athletic business model, which mirrors professional sports in so many ways (including coaching salaries, marketing, promotion, and media attention) is peculiar: front-line workers (the players) aren't compensated for the full value of their work. They're "compensated," of course, in the name of tuition and living expenses, which the NCAA estimates to be about $2.7 billion annually in athletic scholarships alone, but a lion's share of financial benefits goes elsewhere: to the NCAA, its member schools, coaches, athletic administration, support staffs, and the various media outlets that have broadcasting rights and report on the games. As a newspaper reader put it last week in response to an article on college sports: "Anybody can be a ... business mogul ... /if you don't pay/...full labor costs."
To its credit the NCAA is making adjustments, most significantly by enhancing the compensation that athletes will receive—at least athletes who play at schools in the so-called "Power 5 conferences"—65 institutions across the country (53 public and 12 private) that play in the most recognizable athletic conferences, including the Big Ten, Southeastern Conference, and Atlantic Coast Conference. The NCAA reform, which allows schools to increase compensation to the level of the federally-determined cost of college attendance, was approved recently after lengthy discussion and vote. There were 80 voters—one vote from each institution and 15 votes from athletes—three representing each conference. The resolution passed 79-1. Boston College registered the lone no vote.
BC's athletics director, Brad Bates, explained the school's reticence in an article published last week in The New York Times. "We're one of the few countries in the world that combines our sports with our educational system," he said. "I think the ideology behind that is very noble because I think it views sports participation as developmental. But it's also risky because it presents a context for potentially compromising values."
That's well put because it's the nub of the problem. And it's why the recently enacted NCAA reform isn't the only game in town when it comes to playing fairly with athletes. A proposal to permit college football players to unionize is under review by The National Labor Relations Board; lawsuits have been filed against the NCAA by former players (several have been settled); current and former college athletes have organized players' associations (e.g., College Athletes Players Association @CAPAssociation). And the Federal government has investigated various ways of regulating the NCAA, including mandating/prohibiting certain actions as part of two proposals: The NCAA Accountability Bill and The Standardization of Collegiate Oversight of Revenues and Expenditures Act (see BloombergBusiness, 7/15/14). For its part the NCAA has bulked up on Washington lobbying. USA Today (1/20/15) reported that the NCAA spent nearly $600k on Congressional lobbying in 2014, more than it spent the previous three years combined. In contrast the NFL, #1 in lobbying spending among sports leagues, shelled out $1.2 million in 2014 (source: Open Secrets).
Now the NCAA will need to defend its practices with another group: university faculty. On March 12 The College Athletes Rights and Empowerment Faculty Coalition, known as CARE-FC, announced it will work on behalf of "college profit athletes" to advance their civil and human rights. CARE-FC co-founder, Richard Southall, who also directs The College Sports Research Institute at the University of South Carolina, said that the NCAA and its members have engaged in a "decades-long strategy of re-classifying and re-branding the employer-employee relationship as an education-based avocational pursuit," which it is not. In a White Paper CARE-FC refers to the "student-athlete label" as "myth." They are employees, the group asserts, a conclusion based on a comparative analysis of athletes' functions vis-à-vis other university-related workers. "Denying employee status to these athletes serves the industry, not the athletes," CARE-FC claims. That conclusion is supported by research conducted over the years by Michigan State University law professors emeritus, Robert and Amy McCormick. "College athletes don't just need a seat at the table," said CARE-FC's co-founder, Ellen Staurowsky of Drexel University, "they need a base of support…/that/…protects their basic civil and human rights."
While it's too early to predict where things will settle, it's a safe bet that the system won't remain as is. There's simply too much churn in the system for the status quo to remain intact.
In the meantime pundits have gravitated to the issue, fileting the NCAA in the process. Here's a clip from The Comedy Channel's "The Daily Show with Jon Stewart" (from 2013, courtesy GameDayr). And here are two other clips from the show (2014), presented courtesy of Deadspin.com. John Oliver's take was on display during last week's telecast of "Last Week Tonight with John Oliver" (clip courtesy Vox.com and Youtube.com)
For me? The "fan me" and the "sociologist me" need to meet somewhere in the middle. As it now stands I'm cognitively dissonant: I love the games and root wildly for my teams, but I also recognize that the system needs reforming big-time. Writing about it is my way of managing dissonance and contributing to the reform movement. With that in mind I salute faculty colleagues who organized CARE-FC. Consider what they face: they are standing up for student-athletes and, in so doing, are taking on their employers.
Frank Fear