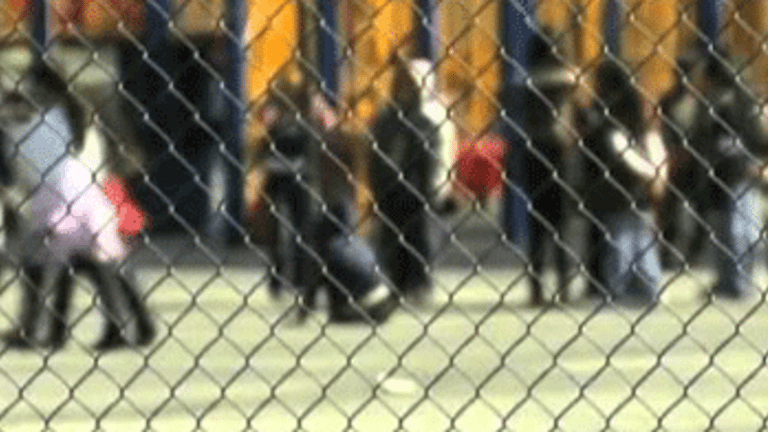 How "Race to the Top" Has Magnified the Obesity Problem in Poor and Working Class Neighborhoods
Mark Naison: On Fordham Road, most of the people including the children, are heavy, some to the point of obesity.
When you walk through the gates of Fordham's Bronx campus onto Fordham Road, you are struck with an array of sounds and images that reflect the huge contrasts with the world you just left -- the noise, the traffic, the bustling crowds, the energetic presence of children, almost all of them Black and Latino.
But another visual shock is the size of the people.
On the Fordham campus, the vast majority of the students are slim and in shape, having bodies honed by hours in the gym as well as access to healthy food; on Fordham Road, most of the people including the children, are heavy, some to the point of obesity.
This contrast in body weight is, in some way, more striking than the racial differences. It is almost as if the people of the Bronx, overwhelmingly immigrant working class, look like a different species than those who go to school at Fordham
All throughout the Bronx, community activists and medical workers have been trying to address the borough's obesity problem, intensified by poverty, lack of access to healthy food, and a dearth of affordable recreation opportunities.
There are important experiments taking place in community-supported agriculture, attempts to convince local food stores to sell healthier produce, green carts and farmers markets, and widespread efforts to educate young people and families about the elements of healthy eating.
Little by little, the Bronx's character as a "food desert" is being transformed, and there is some hope that within the next ten years, its residents will have far more access to fresh fruits and vegetables, some of them grown in their own neighborhoods, than they do right now.
Unfortunately, progress being made on the food front is being undermined by backsliding on the recreation and exercise front thanks to education policies being promulgated in Washington and implemented by the State and City Education Departments.
One of the requirements of the "Race to The Top" Initiative is that states competing for funds must rate teachers based on student test scores and close schools, and remove their staffs, if test scores fail to reach a satisfactory level.
New York State just received Race to the Top money and as a result, many schools in the City and the State are now confronting the ordeal of annual testing in a state of near panic.
Nowhere is this more true than in the Bronx, where test scores are the lowest in the city, and many schools have been already closed or designated for closing.
This panic, felt as much by students and parents as by the teacher s and principals fearful of losing their jobs, has resulted in a desperate effort to do everything possible to raise test scores.
Not only have regular classroom sessions become monopolized by test prep, but many schools have turned recess and after school recreation programs into study halls.
Nowhere is such a consequence more damaging than in the Bronx. Young people already starved for recreation opportunities in their neighborhoods, who spend huge amounts of time in front of a television set because their families are reluctant to let them play in the street, now find themselves with without any significant time for exercise in school.
If you think I am exaggerating, go visit Bronx schools or speak to people who work in them. Passing tests has become the overwhelming priority, pushing aside many other wonderful things schools can do, one of which is promoting healthy lifestyles among their students.
What this means is that all the wonderful efforts being made to provide healthy eating options to Bronx residents will not have anywhere near the impact it should because its young people are being deprived of recreation opportunities in their schools, not only during school hours, but after school as well Race to the Top is a very seductive title for an education initiative, but unfortunately, the young people of the Bronx, thanks to its policies, will be doing very little actual racing.
Mark Naison
With a Brooklyn Accent
Posted: Sunday, 5 August 2012