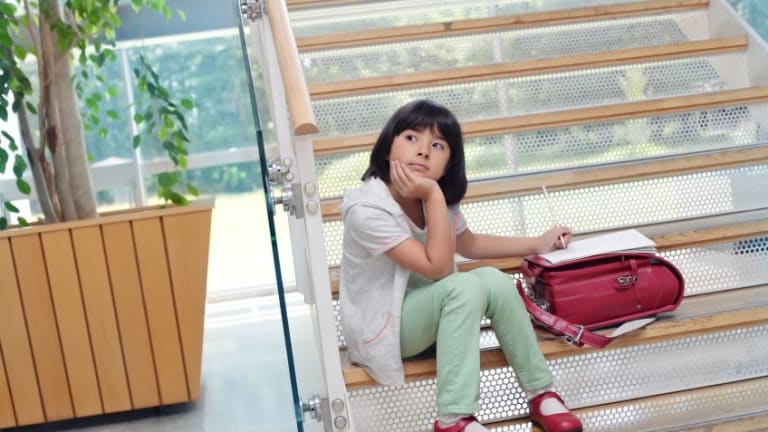 Parents & Community Involvement at Mt. Washington Elementary School – By Invitation Only
Nina Zippay and Fernando J. Orozco: The parents in this complex and diverse system are firm believers in LAUSD's mission: "to create critical thinkers prepared to participate in a diverse and complex society." And it can't get any more complex than LAUSD.
It's common knowledge that parents move to Mt. Washington, Northeast of Los Angeles, for its school. The school has a reputation which celebrates diversity side-by-side with high test scores and is seen as a "jewel" of both the community and the Los Angeles Unified School District (LAUSD). Suffice it to say that everyone enjoys the stability and high real estate property values in the area, due in no small part to Mt. Washington Elementary. The community set the standard on how to build a joint use building, the first of its kind in Los Angeles, raising millions of private dollars to see it done.
Sadly, however, this jewel is now in trouble. Test scores, compared to similar schools, are on the decline. Parents are opting to enroll their kids elsewhere. And now, as the school year comes to a close, what should have been a cause for celebration has become a point of frustration and a glaring example of bureaucratic absurdity that reads like a scene from the movie Brazil.
In the midst of the worst financial crisis since the Great Depression and unprecedented teacher layoffs, a one-time only allocation of $85,000 in unrestricted funds was made by LAUSD Superintendent Ramon Cortines to all non-Title I public schools, including Mt. Washington Elementary. Combining these funds with the $75,000 raised by the parents and community totals $160,000. Educational opportunities for the children despite these tough economic times! This is the ideal – public education at its best.
But, the stakeholders, parents and neighbors of Mt. Washington, never learned of the $85,000 from their local school leader. When pressured about the funds, the principal explains there were "rumors" but nothing confirmed. From April to May, Superintendent Cortines attended principal meetings celebrating and declaring "several times at these meetings" the $85,000 allocation. Meanwhile, all other similarly situated schools met with their elected parent groups, which includes the principal, and they collectively decided how best to spend the money to advance children's education. But not Mt. Washington.
Only after receipt of a "letter of inquiry" from over 40 parents, the money was found. Sweet relief! The principal explains at a June PTA meeting she didn't get the April 6 memo allocating the funds. Mt. Washington was somehow left off the list. It's LAUSD's fault. Yet, the money is here now, and parents and principal can collectively decide how best to allocate the money, right?
Not so fast, says the principal's supervisor, Maureen Diekmann. These funds were a "gift to the principal," to be used at her discretion. There will be no public forum; there will be no discussion. Can LAUSD actually "gift" away public taxpayer dollars? Not exactly, LAUSD quickly refutes. In an e-mail to Ms. Diekmann, Superintendent Cortines corrects her stating that these funds are not "a gift" and the School Site Council (SSC), an elected group of parents, teachers and principal, must be involved. Thankfully, someone in LAUSD took a public policy class and remembers their basic civics lessons.
Next step - call for a SSC meeting to allocate the funds. The principal repeatedly promises to do so, in person and with e-mails to the SSC chair and others. The parents call, they e-mail, they reach out asking - when is the meeting going to happen? First, the principal needs to know the maintenance man's schedule, so he can open the door. Parents wait, but don't hear back. They ask again. She now needs to wait on another individual's schedule, yet never inquires of the availability of the SSC. Five weeks later- still no response.
Any seasoned LAUSD parent knows there is "time" and then there is "LAUSD time." These things can't be rushed; it's bureaucracy at its finest. There are too many other items on a principal's "to do" list. Scheduling meetings takes time. Well, not all meetings! Five weeks after the initial request to meet with the SSC and repeated unanswered calls and e-mails there is a meeting held by the principal, "by invitation only"- with select parents and community members, hand-picked by the principal.
The scheduling for this impromptu meeting was not directly made available to the SSC; nor was it announced to the parent body or the community. It was the principal's own meeting, without a published agenda or records taken. This is a meeting for the "right" kind of parent, it is said. They speak of committees regarding budget, safety, and other important matters of public education. To be involved or invited, one must be the right kind of parent. To be the "right" kind of parent begs the question – who then are the "wrong" kind of parents? What are the criteria to be the "right" kind of parent in the public school system? What do you need to say (or not say) to be the "right" kind of parent? It seems Mt. Washington and the entire city of Los Angeles had unrealistic expectations that the city charter or any democratic process be followed in a public school setting.
The parents in this complex and diverse system are firm believers in LAUSD's mission: "to create critical thinkers prepared to participate in a diverse and complex society." And it can't get any more complex than LAUSD.
To become part of the concerned parents and community members that are advocating for transparency and accountability at Mt. Washington Elementary, please send your e-mail address to mtwashingtonvoices@yahoo.com. Experiences or comments both positive and negative are also welcome.
Nina Zippay and Fernando J. Orozco
Ms. Zippay is a writer, lawyer, and mother and currently resides in Mt. Washington. She is Mt. Washington ES School Site Council Chair.
Mr. Orozco works in the entertainment industry. He and his wife, Kelly, have four children and have been residents of Mt. Washington for 15 years. Both are PTA members at Mt. Washington ES.