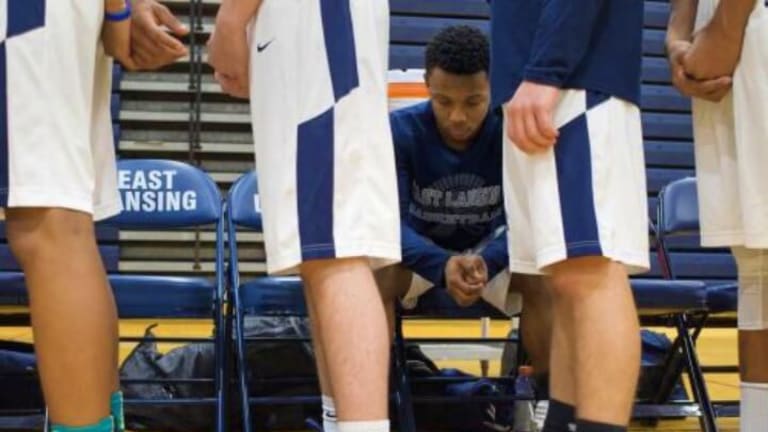 Unanimous Action by California Legislators Prompts Showdown with NCAA
Save for the lack of player compensation, major college football and basketball are pro-like enterprises
In a political world where bipartisanship is hard to find, this week the California Assembly and Senate showed otherwise. State legislators walked a different path—of unanimous consent—regarding a controversial bill associated with public college athletics in the Golden State. Legislators voted 112-0 to enact what has been referred to as 'The Fair Pay to Play Act.'
Athletic Business says the legislation "would enable student-athletes…from the state's public colleges and universities to be paid indirectly via sponsorship agreements. The bill would also make it illegal for schools or organizations, such as the NCAA, to restrict or punish student-athletes for seeking these kinds of agreements."
The bill, introduced by state Senator Nancy Skinner (Dem, 9th District, Bay Area), is now in the hands of Governor Gavin Newsom. Newsom has 30 days to decide whether to sign the legislation into law.
When asked why she introduced the legislation, Skinner told the CBS affiliate in Sacramento, "For too long college athletes have been exploited by a deeply unfair system. Universities and the NCAA make huge amounts of money from TV deals and corporate sponsorships of their teams."
Lakers' star LeBron James concurs. "This law is a GAME CHANGER," James shared via Twitter. "College athletes can responsibly get paid for what they do and the billions they create."
There's research to support the pending law. It comes by way of calculating the amount of compensation that revenue-generating college athletes (football and basketball) would have received if their work had been deemed 'fair-market labor.' A Drexel University study found that lost financial value over four years (2011-15) was $457k per player in major college football and $1.1 million in major college basketball. Across the country, the total amount lost for all players in both sports over four years totaled $6 billion.
California universities and the NCAA do not support the pending law, and gave Newsom reasons why he should not sign it. Claiming that the state legislation is "harmful" and "unconstitutional," the NCAA wrote directly to the Governor, saying that "it would erase the critical distinction between college and professional athletics." The NCAA also believes that it will give California schools "an unfair recruiting advantage that would result in them eventually being unable to compete in NCAA competitions." The Los Angeles Times reported that NCAA President Mark Emmert and 21 other members of the organization's board of governors signed the letter.
Save for the lack of player compensation, major college football and basketball are pro-like enterprises in size and scope of operations (e.g., facilities), coaching salaries, media coverage/revenue, and support staff.
The NCAA's argument is based on a fundamental belief that, according to Inside Higher Education, maintains that paying athletes would undermine the concept that collegiate sports are at the amateur level." While that argument applies well to revenue-generating college athletics of yesteryear, it doesn't fit the current environment.
Save for the lack of player compensation, major college football and basketball are pro-like enterprises in size and scope of operations (e.g., facilities), coaching salaries, media coverage/revenue, and support staff. USATodayreported recently that the nation's 230 major public sports-playing universities generated over $10 billion dollars in revenues in 2018 and spent almost all of it on their athletics operations.
The legislation before Newsom removes two major stumbling blocks associated with 'the play for pay' debate in college athletics. Athletes wouldn't be paid for playing, and they wouldn't be compensated directly from university athletic budgets. Instead, athletes would be compensated by enterprises that use their names, images, and likenesses.
No matter what Newsom decides, it's likely that the courts will make the final call. Skinner, for one, is confident of the outcome if things go in that direction. In a statement released to the press, Skinner wrote: "Numerous legal scholars assert that…the legislation…is constitutional and that an NCAA ban of California colleges from championship competition is a clear violation of federal antitrust law."
Legal scholar Marc Edelman, who testified before the California Legislature in July, agrees. "The NCAA should make modest reforms to allow California member colleges to do what is mandated by their state law," Edelman wrote this week in Forbes. "However, if the NCAA believes too much of its hype, it may attempt to ban California member colleges and open the door to an antitrust suit that even the best lawyers in America could not win."
"If American legal history teaches us anything," Edelman concluded, "it is that even the most powerful industries…have found themselves subject to the inevitable reach of the Sherman (Antitrust) Act."
The stakes are high. First, there's the issue of equity and justice for players. Second, there's the matter of reasonableness in an environment where all revenues go directly to sports-playing organizations—the NCAA, athletic conferences, and member schools.
As legendary University of Chicago president, the late Robert Maynard Hutchins, once wrote in Sports Illustrated, "No other country looks to its universities as a source of athletic entertainment." Hutchins expressed that view in 1954, well before big-time college sports became big-time business. As Senator Chris Murphy (D-CT) commented recently: "Everyone is getting rich off college sports except the players."
California wants to make sure athletes have a slice of the pie.