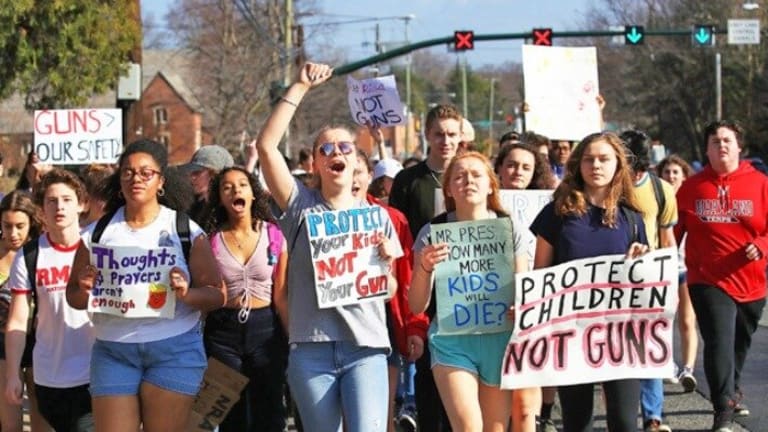 Students as Agents of Social Change? You Bet!
Frank Fear: Am I surprised? Certainly not. But I also know what they are up against. Those in charge will stall, divert, deflect, impede, and block.
A few year ago I wrote an article about student activism. I was prompted to write it after observing college students taking action in the face of leadership inertia and neglect.
Two students at the University of North Carolina at Chapel Hill spearheaded a campus wide effort to address sexual assault. At Northwestern University, football players filed paperwork to organize a union. And Stanford students asked the university board to divest fossil fuel holdings from the school's billion-dollar endowment.
What prompted students' activity? One reason, I think, is that they refused to accept the status quo. Unwilling to accept what they couldn't support, they connected with like-minded peers to make change. That's leadership—pure and simple—collective action driven by concern, passion, and resolve.
I'm seeing similar action today at my school, Michigan State University. Undergraduate students were among the first groups to call out the university in the wake of the Larry Nassar catastrophe. Students flooded the university's board meetings, organized rallies and marches, and spoke out in the school newspaper.
We're seeing the same dynamic In Parkland Florida. High school students—informed, articulate, and passionate students—have organized for change. Pivoting from an atrocious act, they are speaking truth to power, calling out the president, Congress, and local officials for not doing enough—not nearly enough—to prevent school shootings.
Am I surprised? Certainly not. But I also know what they are up against. Those in charge will stall, divert, deflect, impede, and block.
Am I surprised? Certainly not. But I also know what they are up against. Those in charge will stall, divert, deflect, impede, and block. If that's not bad enough, some Americans don't want these students to succeed. They're undercutting their efforts by calling them actors, stooges, puppets, and pawns.
Parkland students are learning what it's like to lead in today's Age of Populism. People in the plural don't exist for Populists asserts Jan-Werner Muller. That explains, in part, why there's outrage. When those left out have had enough, when they conclude "We refuse to live like this," they speak out emotionally and emphatically.
Consider what happened in the Michigan State affair. Only when Nassar's victims gave their impact statements did the country finally see the situation unvarnished. Before long the university president resigned. The faculty voted no confidence in the Board of Trustees. In effect, Michigan State got a reset.
That's where we are right now with gun control. The country is in reset. The narrative has changed from "We can't talk about this now" to We WILL talk about this now! Parkland students are demanding change—not just the soft stuff, like better background checks—but the hard stuff, like banning sales of assault rifles.
How can we help these students succeed? We can speak encouragingly in public. We can write supportive posts on social media. We can applaud officials who endorse students' actions. We can support legitimate groups with aligned missions. We can lobby the government to change laws and ordinances. We can do those and so many other things.
" width="450" height="253" frameborder="0" allowfullscreen="allowfullscreen">
What we can't do is tolerate crazy talk, like arming teachers with guns, or put in office those who haven't acted responsibly on gun control or have no intention of acting responsibly. Consider the insanity undertaken independently by two Congressional candidates—Tyler Tannehill in Kansas and Austin Petersen in Missouri. Incredibly, each candidate is giving away an AR-15 rifle in conjunction with his respective campaign.
In contrast, how refreshing it is to witness young people who seek meaningful social change! Progressive heroes all, they are teaching our country a lesson—an important lesson for the public good.
Frank Fear