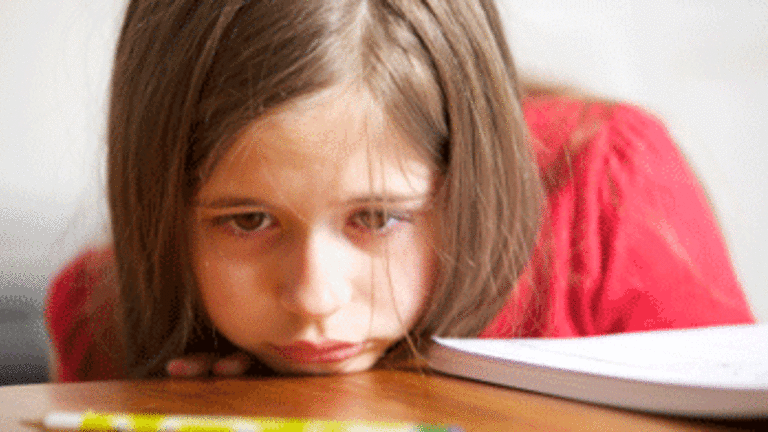 Time For "Testing As Child Abuse Suits" to Fill the Nation's Courts
Mark Naison: When a massive threat emerges to the health and well-being of the nation's children, action must be taken. Protecting children from abusive testing is the REAL civil rights cause of our time.
A tragedy is quietly taking place in America's public schools that represent an important opportunity for America's lawyers to advance the cause of equity and justice. All over the nation, with the support of both major parties, schools systems are now requiring that teachers and administrators be evaluated on the basis of student test scores, with their jobs placed in jeopardy if the scores do not reach a certain level.
To implement these protocols, the number of standardized tests being administered in schools is being ratcheted up to unprecedented proportions, with some systems testing student in every grade and every subject. Worse yet, these tests are being applied across the board, with no exemptions given to special needs students and English Language Learners, and severe consequences attached to students who don't pass them, as well as the teachers and administrators who work with them.
For teachers and administrators, stress levels have reach unprecedented proportions, as long-established job rights are being overturned. But for students, the consequences are far worse. Not only has an adversarial relationship been created between teachers and students, which ratchets up classroom stress, but also puts tremendous pressure on teachers and administrators to remove, or otherwise avoid, students who don't test well.
All over the country, students with learning disabilities are being stigmatized, and marginalized, because of this testing regime, so much so that a identifiable pattern of discrimination has been created that cries out for litigation.
But this kind of discrimination against special needs students is not the only consequence of new testing and evaluation norms that is potentially actionable. Another consequence, which is particularly visible in high needs schools, is the cancellation of recess, gym, and after-school recreation programs for test prep.
In communities where there are severe child obesity problems, schools are eliminating already limited programs of physical activity so that every available moment of schools can can be devoted to preparing for tests, even in the face of laws and school procedures that require a certain amount of physical education per day.
Finally == and this is taking place even in middle class communities -- classes which once left time for the arts, and science projects and school trips, are now concentrating entirely on achieving strong tests results, making a generation of students look upon going to school with emotions ranging from resignation to dread.
A final incentive to subject these consequences of high stakes testing to legal action is that the vast majority of tests that help produce these consequences are produced by for-profit companies like Pearson, which lobby elected officials to get the contracts to produce them.
What we have here are not only abusive practices, but identifiable individuals and entities who PROFIT from their implementation. Organizations all over the country have sprung up to challenge the destructive consequences of high stakes testing -- among them United Opt Out and Parents Across America -- but they have thus far not yet developed a systematic strategy to subject these practices to litigation.
I therefore urge justice-minded lawyers interested in protecting the nation's children from discriminatory practices to contact these two organizations so that the abusive dimensions of high stakes testing can be challenged in the courts as well as the political arena. When a massive threat emerges to the health and well-being of the nation's children, action must be taken. Protecting children from abusive testing is the REAL civil rights cause of our time.
Mark Naison
With A Brooklyn Accent
Posted: Thursday, 6 September 2012