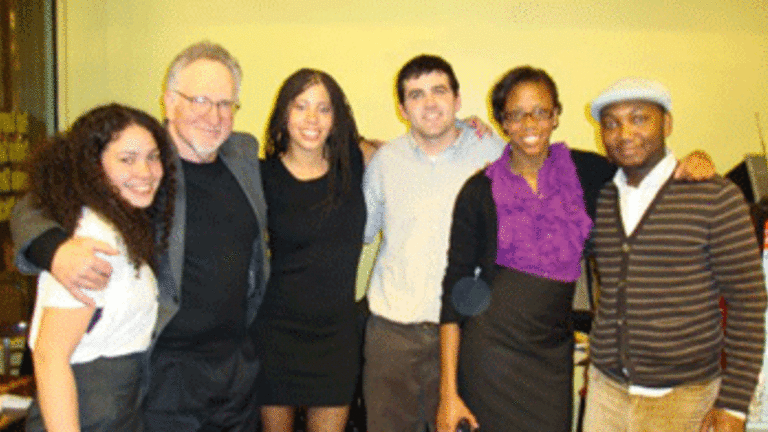 Teacher Oral History Project to Document the Destructive Impact of School Reform
Mark Naison: It is one thing to show, as a Met Life Survey has, that teacher satisfaction has plunged to the lowest level on record, dropping 25 percent since Barack Obama took office, it is another to describe in detail why this has taken place, and what the texture of teachers lives has been since policy makers have started evaluating schools and individual teachers on the basis of student test scores
Every day, I get emails and Facebook messages from teachers around the country describing the demoralizing conditions they are working in as a result of the "School Reform" movement unleashed by No Child Left Behind and y Race to the Top-conditions which are forcing teachers to retire en masse, seek medical help, and lose the ability to inspire their students or give them individual attention.
 Since the press and commercial media have refused to tell this story, I suggest that teachers, with or without the help of university-based scholars, start telling these stories themselves. One way to do this is to start teacher oral history projects in which teachers, either under their own names, or using psudonyms, describe what has been happening to them individually, and to their students and colleagues. This way, education activists, policy makers and historians of the future will have a record of a collective tragedy whose full dimensions have never seen the light of day.
It is one thing to show, as a Met Life Survey has, that teacher satisfaction has plunged to the lowest level on record, dropping 25 percent since Barack Obama took office, it is another to describe in detail why this has taken place, and what the texture of teachers lives has been since policy makers have started evaluating schools and individual teachers on the basis of student test scores, closing failing schools, giving preference to charter schools, and deluging schools with tests, all in the context of a relentless attack on teachers in the commercial media.
In many societies, story tell is a time-honored way of building community, and giving people the courage to resist unjust conditions. It can play this role today. It's time to start documenting the damage, as a way of building the resistance.
If you want to start such a project in your own town or school district, please contact me at mnaison@aol.com. I have experience in creating community-based oral history projects and can give you some advice in how to get one started.
How To Start a Teacher Oral History Project in Your Community
Step One: Find an institution or organization to be the repository for the interviews - it can be a university, a library, a local historical society, or a local of a teachers union. You need to find some place to store the interviews and make them available to the public
Step Two: Get together a small interview team to develop a list of questions as well as release forms which detail the conditions under which the interviews can be used. Many people will want to disguise their identities and you have to develop protocols to assure anonymity. I can send you a sample release formd from the Bronx African American History Project both for people who want to be interviewed under their own names and those who don't.
Step Three: Purchase the equipment needed to record the interviews, which will consist of digital tape recorders and/or digital video cameras ( you will have to decide if, and under what conditions the interviews will be videotaped).
Step Four (optional). Raise funds to get the interviews transcribed
 The initial investment to get a project like this started is well under a thousand dollars. The hard work is getting a small group of people to design and conduct the interviews and locate an institutional repository for them. I guarantee you will have no problem finding teachers to tell their stories.
Mark Naison
Saturday, 9 March 2013