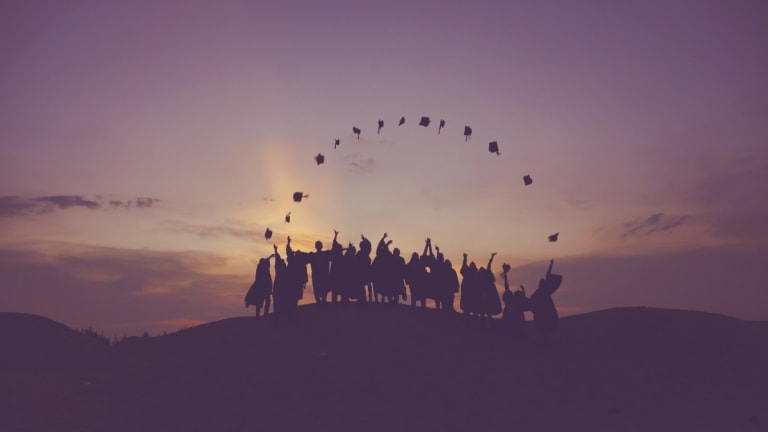 Higher Education Faces Big-Time Funding from Rightwing Plutocrats
Frank Fear: The ultimate betrayal is if higher education migrates from being a social institution to a business beholden to politically oriented donors.
The prevailing notion of academic philanthropy is that it serves the public good by enabling college/university work that might not be undertaken otherwise. Research is funded. Students are supported. Programs are launched. It is all good. Right?
Well, a good share of it is totally consistent with higher education's historic mission. But like many things in life, understanding often requires refraining from interpreting a phenomenon generically or believing that the way things were is also the way things are today.
You need to dig into what can turn out to be a nuanced, if not multifaceted, reality. And that is exactly what needs to be done these days concerning academic philanthropy.
The ultimate betrayal is if higher education migrates from being a social institution to a business beholden to politically oriented donors.
Some of it is undertaken with rightwing political intent—to remake higher education in an image that Conservative and Libertarian plutocrats prefer. To achieve that outcome, plutocrats are funding initiatives that influence what students learn, what faculty research, and what knowledge is produced and shared publicly.
The situation is especially problematic in public higher education, a sector that has experienced significant state-level funding cuts over the past decade or so. Plutocrats have taken advantage of that situation—often in collaboration with state legislators who share their philosophy—by filling the public funding breach with what amounts to hundreds of millions of private dollars.
Subject-matter priorities include promoting the primacy of free-market capitalism and safeguarding the ethic of American Exceptionalism. Recent efforts have focused on restricting teaching the legacy of racism in America, including rejecting Critical Race Theory as a legitimate framework for interpreting U.S. history. Politically motivated philanthropy can also influence which faculty members get hired and who are awarded tenure/promoted.
Thankfully, academics across the country are responding to these pernicious activities, including Isaac Kamola of Trinity College (CT) and Bethany Letiecq of George Mason University (VA). Kamola's recent article in Inside Higher Education, Where Does the Bizarre Hysteria About CRT Come From? Follow the Money! documents the scope of the problem. He writes:
"Between 2005 and 2019, the Charles Koch Foundation has spent over $485 million at more than 550 universities." (The activist organization, UnKoch My Campus, follows the money nationally, by state, and school. See UKMC's recent report here.) 
With money comes influence. For example, Kamola notes that "Conservative megadonor Walter Hussman, Jr. lobbied hard to deny the Pulitzer Prize-winning journalist Nikole Hannah-Jones a tenured professorship at the University of North Carolina Chapel Hill journalism school that bears his name." When framed nationally, Kamola concludes that "political actors with political motivations and a well-funded infrastructure are behind (what he characterizes as) an onslaught." 
Kamola's soon-to-be-published book, Free Speech and Koch Money: Manufacturing a Campus Culture War (with Ralph Wilson) reveals how. The co-authors examine ways in which the Koch donor network funds university student groups, think tanks, litigation organizations, and rightwing media outlets. 
Rightwing funding is often targeted to support specific programs, faculty members, and academic units, especially at schools with 'sympathetic' executive officers, deans, chairs/directors, and board members. Perhaps the most notable example is what some analysts believe was the Conservative/Libertarian takeover of Florida State University's economics department.
But sometimes, the scope widens, and a school writ large is the focus of attention. That is the storyline at George Mason University, a public university in suburban Washington, DC, which arguably holds the status of America's most politically infiltrated university.
Examples include external gifts totaling $30 million to rename the law school as the Antonin Scalia Law School. There is also The C. Boyden Gray Center for the Study of the Administrative State and The Mercatus Center, a neoliberally-focused unit that explores "how markets work to improve people's lives…and applies economics to offer solutions to society's most pressing problems." 
Professor Letiecq has responded to this rightwing incursion by becoming a faculty activist. She serves on the GMU Faculty Senate and as president of the campus chapter of the American Association of University Professors (AAUP).
In her GMU-AAUP role, Letiecq has partnered with student leaders and worked to expose undue donor influence at GMU. She also challenged the privatization of presidential searches and working conditions of contracted workers during COVID. 
Letiecq describes the situation in her recent article, George Mason University's Donor Problem and the Fight for Transparency, which was published in AAUP's Academe. She writes:
"Relationships between universities and private donors can be fraught with conflicts of interest and challenges to academic independence, especially when private gifts come with strings attached."
In her GMU work, Letiecq has found a situation similar to what exists at other universities (e.g., SUNY at Buffalo), namely, a university foundation that is (in Letiecq's words) ''off limits to public scrutiny." At issue is whether the GMU Foundation is subject to the Virginia Freedom of Information Act, an objective made more difficult in light of a recent SCOTUS ruling, which struck down a California law that NPR phrased this way: The Supreme Court Throws Out a State Law Requiring Nonprofits to Name Rich Donors. 
What I have just described cannot be taken lightly.
Core academic values are at risk, including academic freedom and the uncompromised search for knowledge. Veritas. The ultimate betrayal will happen if higher education migrates from being a social institution to function as a business beholden to politically oriented donors. 
Recently, Rubén Martinez of Michigan State University and I interviewed Professors Kamola and Leticque to better understand this pernicious activity and to learn what we can do in response. You can watch the video on YouTube. 
Frank Fear