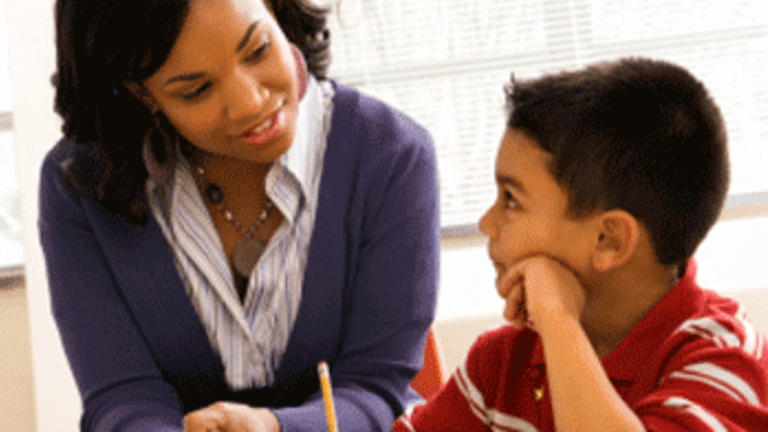 What Teachers Do
Mark Naison: Teachers are some of the most selfless, generous people in our nation. They deserve better than what they are currently getting from our political leaders and mass media
[dc]R[d /c]ecently, I asked teachers I am in contact with Facebook to list some of the ways they spent their own money to make their classrooms better learning spaces. The responses were so moving that I decided to post them in a separate thread.
The teachers represented here come from the Bronx, Upstate New York Philadelphia, Rhode Island, Chicago and Minneapolis. And they represent the unsung, unrecognized contribution teachers everywhere make to help their students, especially students growing up in poverty and families of modest means.
It is responses like this which make me ever more determined to challenge the demonization of public school teachers which plays such a destructive role in our political discourse. Teachers are some of the most selfless, generous people in our nation. They deserve better than what they are currently getting from our political leaders and mass media
Katherine Palmer: To provide my students with a rich curriculum that equals one available to students in middle class schools, I buy books,videos/DVDs, tools/toolboxes, hardware, software, apps, motivational materials, and misc. supplies for the lessons I write. Aside from the dollar figure, there's the time spent by both myself and my drafted husband in the pursuit of the acquisition of all this stuff. I don't know the dollar amount; I try not to think about it too much.
Sedaqah B. Wise: I can be kind of frugal, but I figure I probably spend a few hundred dollars a year on my students. The food and drinks for when I have parties with them is probably about $200/year. I buy some books to use in the classroom and then there's the stickers for the younger kids I work with (these little kids love those Hello Kitty and Marvel Hero stickers). I buy some supplies/materials and sometimes I give my students gifts (usually books). There are also the fish tanks, which the kids love, and the expenses associated with them. It all adds up to probably about $500, but I'm good at finding good deals. Any time I pass a dollar store I go in and it's very rare that I don't find something to buy for school. There's one dollar store by my house where books are marked down up to 1/10 of their original price... and they're great books. I go there regularly and spend about $25 on $50-$100 worth of goods. I was very fortunate in that I used to get a decent stipend (about $500/year) from my department to buy materials, but that's gone now, so I'll probably be spending more of my own money now. The funny thing is I'm one of the newest teachers in my school but everyone else knows to come to me for materials.
Michelle Pfeffer Enser: I don't keep track because quite honestly, I tend to sneak the stuff into the cart when hubby isn't looking. Things that I buy: snacks, stickers, halloween goodie bags, christmas (yep that still flies in my rural school) goodie bags, end of year gifts, books, craft supplies for Mother's and Father's Days and then anything that I don't have that I want or need for them. Of course, that doesn't count the professional books I buy throughout the year.
Wilma de Soto: I am already $1500 in the hole for this year and climbing; plus I bought colorful seat pockets for all my students' chairs. Every time you go to a store, something else goes into the basket and the school district only allows $100/yr. Forgetting project supplies. I am lucky my husband is Creative Director for an advertising agency, so I can get paper and markers sometimes. Not to mention treats for Halloween, Christmas, Easer Baskets and all the fun crafts we do around those holidays. There's a thrift store across the street where I can get shirts, sweaters, jackets, socks, etc. It all adds up. iPhone apps etc.
Michelle Strater Gunderson: Early childhood education requires stuff, and not just any old stuff --beautiful objects for children to manipulate, play, and learn from. I will never forget my first exposure to Froebel and the concept that when we present children with these materials we are giving them gifts. I teach in Chicago, I troll garage sales in wealthy neighborhoods on Saturdays for my kids. Rich people toss out amazing stuff, and I purchase it out of pocket and sometimes this leads to students buying appreciation gifts for teachers (me).
Maureen Feerick Danforth: For my 5th graders I buy books on topics I teach so the kids can read more in depth, dvds, teaching books, craft supplies for doing hands on colonial craft activities (quill pens, ink, construction paper, twisted rafia paper, quilling strips and tools, aluminum pie plates, candle wax and wicks, flowers, needles and thread, cross stich fabric, hoops, floss and needles), I pay fees to bring in guest speakers, provide lunch for guest speakers. I have also bought an ipad and three kindles. I have purchased a tv and vcr/dvd player, models, christmas ornament kits, food, pens, pencils, highlighters, notebooks, rulers, calculators, paper plates, cups, milk crates and other various organizational and storage materials, a computer chair, supplies to cook a complete meal over an open fire.
Patricia Rydeen: I buy diapers, gloves, wipes, bottles, formula, cereal just to keep my high school students with severe disabilites comfortable so the money I spend on educational materials might have some impact.
Mark Naison
With A Brooklyn Accent
Published: Thursday, 27 September 2012