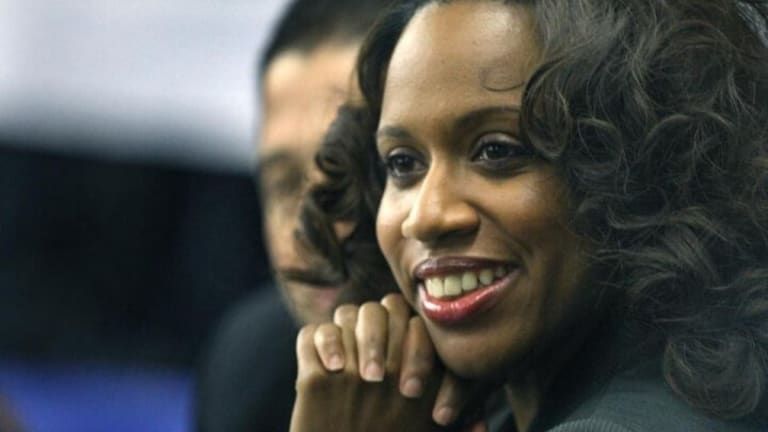 The 2018 Election So Far
Steve Hochstadt: The unprecedented success of female and minority candidates among Democrats comes from efforts to turn out voters who were absent in 2016.
The long primary season is over. Tens of millions of Americans voted. Nobody has been elected to office yet, but there is much to learn from those votes.
Primaries don't show which party will win in November, although they offer hints. They do tell us what each party represents, what kind of government Democrats and Republicans offer. Maybe they show where American politics are headed.
Many new names will appear on November ballots, because incumbency's power was frequently defeated by non-politicians. Women and minorities, under-represented in politics since the founding of the US, won an unprecedented number of primaries.
In both parties, moderate and more extreme elements clashed. Among Republicans, Donald Trump often helped to tip the scales toward the extreme candidates. Kris Kobach in Kansas and Ron DeSantis in Florida both won primaries for governor due to Trump's intervention.
Among Democrats, no person of that weight could put a finger on the scales. Instead organizations, some old and some new, mostly on the more liberal side, used traditional tactics on the ground to push activist candidates ahead of experienced incumbents.
The extraordinary female energy behind the Women's March on Washington the day after Trump's inauguration translated into record numbers of women candidates in 2018. Many more women ran for Senate and House seats, with the increase all among Democrats, and more women won their primaries than ever before. Sixteen women will be major party candidates in governors' races in November, 12 Democrats and 4 Republicans. The previous high was 10.
In Illinois, there are record numbers of women candidates in November, from statewide offices to Congressional seats to the Illinois legislature. The great majority are Democrats.
The unprecedented success of female and minority candidates among Democrats comes from efforts to turn out voters who were absent in 2016.
In New York City, first-timer Alexandria Ocasio-Cortez defeated 10-term House incumbent Joseph Crowley. That victory generated much comment, because she belongs to the Democratic Socialists of America.
Three black Democrats won primaries in governors' races: Stacey Abrams in Georgia, Ben Jealous in Maryland, and Andrew Gillum in Florida. Jealous and Gillum could be the first black governors in their states, and Abrams is the first black woman ever nominated in any governor's race. African Americans won many less prestigious primaries, including these firsts for black women: London Breed for mayor of San Francisco; Deidre DeJear for Iowa Secretary of State; Vangie Williams for Congress in Virginia.
Ayanna Pressley, a black Boston city councilor, handily defeated Democratic 10-term incumbent Mike Capuano. She will probably become Massachusetts' first black Congresswoman. Rashida Tlaib, a Democrat, will become the first Muslim woman in Congress, since she is unopposed in Michigan's 13th congressional district. Sharice Davids in Kansas and Deb Haaland in New Mexico, both Democrats, could be the first Native American women elected to Congress.
The 7th Congressional district in Texas is an example of the forces in play across the country. Lizzie Pannill Fletcher, a lawyer and first-time candidate, won a crowded Democratic primary. She has worked to support Planned Parenthood in Houston and has been involved in social justice organizations. She faces incumbent John Culberson, a Republican who has won 9 elections in this district since 2000. He voted to repeal the Affordable Care Act and has taken a hard line on immigration. The district is nearly one-third Hispanic. The result will depend on voter registration drives and how well Fletcher can introduce herself to her district.
The power of incumbency shows up in an ongoing NYTimes poll in the district. Culbertson leads slightly as I write this, even though nearly two-thirds support a federal ban on the sale of assault-style guns, and a majority opposes a border wall and disapproves of Trump.
Primaries in New York State reveal the strength and limits of activist liberalism among Democrats. Governor Andrew Cuomo easily defeated actress Cynthia Nixon, who criticized him from the left. But insurgent candidates for the state legislature defeated a group of conservative Democratic incumbents, who had been voting with Republicans. The successful challengers represent the diverse Democrats who have won this year: two white women, one Latina woman, one Asian-American man, and two black men defeated five men and one woman.
The unprecedented success of female and minority candidates among Democrats comes from efforts to turn out voters who were absent in 2016. More than 4 million voters for Barack Obama in 2012 did not vote in 2016. More than half are Americans of color. Many millions more never registered: about 30% of potential voters are perennially not registered. After a majority of primaries had been held in late July, turnout compared to 2014 had nearly doubled among Democratic votersand increased about 25% among Republicans.
In November, Republicans offer mostly white male candidates, who support a white male attitude toward political policy. Trump disdains the popular movement against sexual abuse, his administration has backed away from efforts to fight lingering racism, and his political supporters say little about his obvious prejudice against Hispanics.
Democrats look different and support active policies to empower women and minorities. They argue that policies which address race and gender will also attack deepening class inequalities.
Which way will America go?
Steve Hochstadt
Taking Back Our Lives