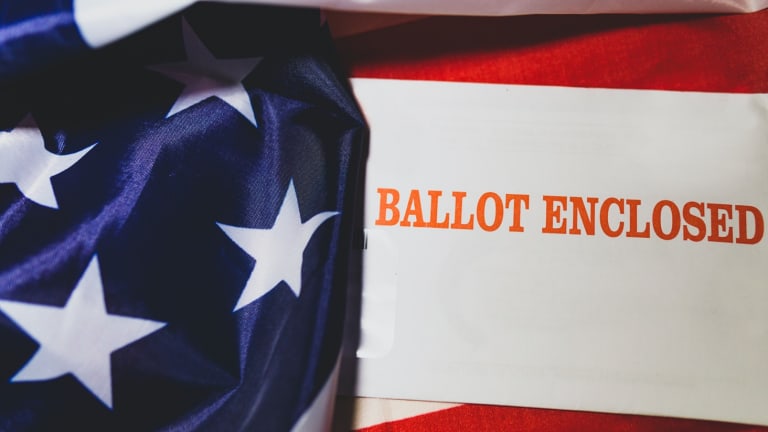 Ballot Propositions Progressive Guide 2022
Ballot proportions can be confusing. If you live in California, your mailbox has been full with advertisements for propositions.  Here's the LA Progressive Proposition guide.
If you live in California, your mailbox has been unusually full with advertisements for ballot propositions for the November 2022 election.  The same is true if you watch television or surf the internet.  Ballot propositions this election season are dominating the election. Politico has done an informative piece that gives a nice analysis including who is for and who is against each proposition along with how much was spent.  Click here if you want that information.
But...
The LA Progressive has spent quite a bit of time preparing this quick recommendation sheet for those who just want the bottom line.
INITIATIVES
Proposition 1 — Abortion & Contraception - YES
CONSTITUTIONAL RIGHT TO REPRODUCTIVE FREEDOM. Amends California Constitution to expressly include an individual's fundamental right to reproductive freedom, which includes the fundamental right to choose to have an abortion and the fundamental right to choose or refuse contraceptives.
Proposition 26 — In-Person Sports Betting in Tribal Casinos - YES
ALLOWS IN-PERSON ROULETTE, DICE GAMES, SPORTS WAGERING ON TRIBAL LANDS. Also allows: sports wagering at certain horseracing tracks; private lawsuits to enforce certain gambling laws. Directs revenues to General Fund, problem-gambling programs, enforcement. Fiscal Impact: Increased state revenues
Proposition 27 — Online Sports Betting - NO
ALLOWS ONLINE AND MOBILE SPORTS WAGERING OUTSIDE TRIBAL LANDS. Allows Indian tribes and affiliated businesses to operate online/ mobile sports wagering outside tribal lands. Directs revenues to regulatory costs, homelessness programs, nonparticipating tribes. Fiscal Impact: Increased state revenues
Proposition 28 — Funding Arts and Music Education - YES
PROVIDES ADDITIONAL FUNDING FOR ARTS AND MUSIC EDUCATION IN PUBLIC SCHOOLS. Provides additional funding from state General Fund for arts and music education in all K+12 public schools (including charter schools). Fiscal Impact: Increased state costs of about $1 billion annually, beginning next year,...
Proposition 29 — Kidney Dialysis Clinics - YES
REQUIRES ON-SITE LICENSED MEDICAL PROFESSIONAL ATKIDNEY DIALYSIS CLINICS AND ESTABLISHES OTHER STATE REQUIREMENTS. Requires physician, nurse practitioner, or physician assistant on site during treatment. Requires clinics to: disclose physicians' ownership interests; report infection data. Fiscal Impact:...
Proposition 30 — Income Tax on Millionaires for Electric Cars - NO
PROVIDES FUNDING FOR PROGRAMS TO REDUCE AIR POLLUTION AND PREVENT WILDFIRES BY INCREASING TAX ON PERSONAL INCOME OVER $2 MILLION. Allocates tax revenues to zero-emission vehicle purchase incentives, vehicle charging stations, and wildfire prevention. Fiscal Impact: Increased state tax revenue ranging...
Proposition 31 — Yes or No to Banning Flavored Tobacco Products - YES
REFERNDUM ON 2020 LAW THAT WOULD PROHIBIT THE RETAIL SALE OF CERTAIN FLAVORED TOBACCO PRODUCTS. A "Yes" vote approves, and a "No" vote rejects, a 2020 law prohibiting retail sale of certain flavored tobacco products. Fiscal Impact: Decreased state tobacco tax revenues ranging from tens of millions of...
Measure A - YES
Shall the measure amending the County of Los Angeles Charter to grant the Board of Supervisors authority to remove an elected Sheriff from office for cause, including violation of law related to a Sheriff's duties, flagrant or repeated neglect of duties, misappropriation of funds, and willful falsification of documents.
Measure C - NO
Shall the measure enacting a tax in the unincorporated areas of Los Angeles County on cannabis businesses at annual rates not to exceed $10 per square foot for cultivation (adjusted for inflation) and a percentage of gross receipts for various cannabis businesses, including retail (6 percent).
Measure H - YES
Establishes rent control in the City of Pasadena, enacts "just cause" eviction protections to reduce housing displacement, creates an independent rental housing board to preserve affordable housing and implement tenant protections and provides for relocation benefits under certain circumstances.
Measure LH - YES
Shall a measure authorizing public entities in the City of Los Angeles to develop, construct, or acquire up to 5,000 additional units of low-income rental housing in each Council District to address homelessness and affordable housing needs, subject to availability of funding and City development requirements,...
Measure SP - NO
Shall an ordinance providing funding for parks, recreational centers, pools, playgrounds, waterways, beaches, green spaces, open spaces, childcare and other facilities, and increasing park equity in the City of Los Angeles, through a tax of $0.08414 per square foot on improved parcels, reduced to $0.0222...
Measure ULA - YES
Shall an ordinance funding and authorizing affordable housing programs and resources for tenants at risk of homelessness through a 4% tax on sales/transfers of real property exceeding $5 million, and 5.5% on properties of $10 million or more, with exceptions; until ended by voters; generating approximately...
Measure LA - NO
To repair/upgrade local community colleges, classrooms, water pipes, sewer/gas lines, technology, science labs for nurses, paramedics, firefighters, veterans; prepare students for jobs/university transfer; remove asbestos, lead paint; acquire, construct, repair facilities, sites, equipment.