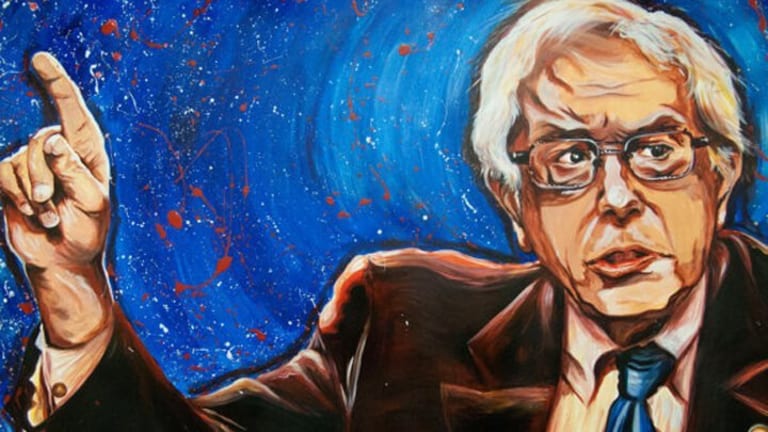 Bernie Sanders Endorses Mandela Barnes
Sen. Bernie Sanders on Monday endorsed Wisconsin Lt. Gov. Mandela Barnes' bid to unseat Republican Sen. Ron Johnson
Sen. Bernie Sanders on Monday endorsed Wisconsin Lt. Gov. Mandela Barnes' bid to unseat Republican Sen. Ron Johnson, whose efforts to help former President Donald Trump overturn the 2020 presidential election have recently drawn scrutiny from the House January 6 committee.
"As the son of a public school teacher and UAW assembly line worker, Mandela Barnes knows the struggles of the working class," Sanders (I-Vt.), chair of the Senate Budget Committee, said in a statement. "His agenda advances the interests of working families, not the billionaire class."
"I'm proud to endorse Mandela," Sanders added, "because he is the best-positioned progressive candidate who will win both the primary and defeat Ron Johnson in November."
A Marquette Law School survey published late last month showed that Barnes—a supporter of Medicare for All and other key progressive priorities—was the top choice of 25% of voters likely to participate in the August 9 Democratic primary contest, leading other contenders.
The poll also showed that Wisconsin voters favor Barnes over Johnson by two percentage points in a hypothetical general election matchup.
In a statement Monday, Barnes said his campaign is "focused on uniting a broad base to defeat Ron Johnson this November, and I'm honored to have Sen. Bernie Sanders' endorsement."
"The truth is, we have more in common with each other than we do with a pro-outsourcing, anti-jobs, anti-child care multimillionaire like Ron Johnson," Barnes added. "Together, we're going to flip this seat and fight for Wisconsin's family farmers, small businesses, unions, and working families to have the fair shot they deserve."
Last month, Barnes called on Johnson to "resign immediately" after the House January 6 panel revealed text messages showing that the Wisconsin Republican's chief of staff attempted to deliver to then-Vice President Mike Pence a slate of fake electors supporting Trump.
Ron Johnson actively tried to undermine this democracy. He literally tried to hand Mike Pence fake ballots," Barnes said in response to the committee's revelation. "Once again, Ron Johnson has proven he's a danger to our country and our fundamental rights."