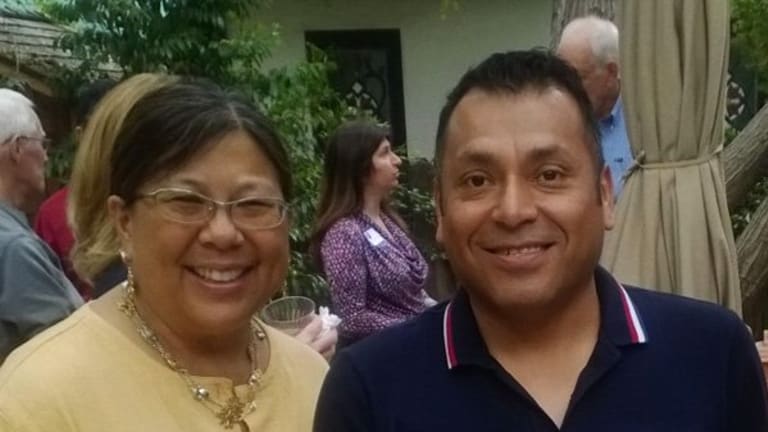 Betty Yee Unanimous Dem Club Pick
Adrienne Hatrick and Chris Boutelle: Disagreements are common, including on candidates. So imagine our surprise and delight when one of our votes yielded a unanimous endorsement.
This spring the Democratic club we co-chair gathered for an annual ritual, our endorsement meeting. Club members come from all over Los Angeles and hold divergent views on several issues. Disagreements are common, including on candidates. So imagine our surprise and delight when one of our votes yielded a unanimous endorsement.
The winner of that secret ballot, honored by such a unique distinction, was Betty Yee. She is running for state controller, a position whose obligations she is well prepared for, based on her service with the Board of Equalization. But in getting a unanimous endorsement from our club, we believe more factors than her competence and command of the issues are at work. As our fellow Democrats and other voters weigh their choices in the June 3 primary, those factors are worth outlining.
First, it's important to note who is running against Betty Yee for the job of state controller, another Democrat whom we thus considered seriously. That's none other than John Perez, the former Speaker of the Assembly. Perez filled that role for four years, and we appreciate that, since they weren't easy ones for the state of California. But some of the very concerns that he raised as Speaker are dogging Perez now in seeking statewide office. He isn't doing anything to shake them.
One of the major beefs with Perez has been the accusation of arrogance. Now, electoral politics practically runs on criticism. And, to paraphrase an old joke, if you ask any three Democrats about an incumbent politician, you're likely to get at least five opinions. And that's for our own! Still, we didn't get to judge for ourselves the fairness of the frequent rap against Perez because he didn't let us. He didn't come to our meeting, while Betty Yee did.
For a few of our members, Perez' absence was a shame. They were eager to ask him whether he had any regrets about one of the most unfortunate episodes of his tenure as Speaker, involving former Assemblymember Anthony Portantino, in whose district, which combined parts of Northeast Los Angeles and Pasadena and La Canada-Flintridge, some of our members reside.
In 2011, Perez undertook a highly publicized campaign of retaliation against Portantino for his dissenting vote on an austere state budget that slashed safety-net services when Perez had ordered party unity. He stripped Portantino of his budget, staff, and office space. Perez sought to defend the move on the premise that Portantino had overspent, but then refused to show his math to back up the allegation, even when newspapers filed suit to see the records Perez claimed to be relying on. It was not Perez' finest hour.
Accountability is a good thing in the life of a party. While it was worthwhile for our members to put questions to a representative of Perez' staff who came to our meeting, it is even more valuable when candidates face and answer such questions firsthand. We were impressed by Betty Yee, and it was refreshing to hear a woman whose parents had come to California as immigrants talk about pursuing statewide office, with priorities that sound to us both fiscally responsible and progressive.
Democratic clubs reach different conclusions about candidates, and that's fine. Our club is committed to making our voice heard in local communities, because that's where the process of accountability begins, with neighbors talking to neighbors. In primary elections, with their lower turnout, neighborhood voices and endorsements matter even more. Especially when they're unanimous.
Adrienne Hatrick and Chris Boutelle