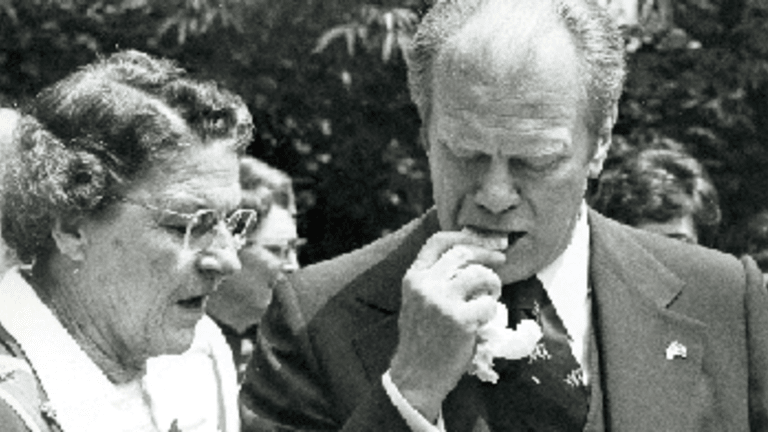 Cinco de Mayo, The Symbolic Latino Outreach Holiday
Victoria DeFrancesco Soto: Romney is simply at odds with the majority of Latinos on the two most important issues to this electorate—the economy and immigration.
Gone are the days of "the great tamale incident" when on a campaign visit to San Antonio President Gerald Ford bit into a tamale, husk and all. Today's candidates are not only wise to the nuances of Latin cuisine but to broader Latino cultural knowledge, such as Cinco de Mayo not being Mexico's Independence Day. The candidates get it, or at least they have aides that do. But do Latinos really care?
The 2000 presidential election was the first time there was a large-scale Latino political outreach effort. Together the RNC and the DNC spent over $10 million courting the Latino vote through culturally targeted advertisements, surrogate outreach, and in the case of George W. Bush offering up his Spanish language skills. President Bush's Spanish wasn't much better than a freshman in Spanish 101, but with his pigeon Spanish he highlighted to the Latino community that he had a history of successfully working with Latinos as Governor of Texas and that he believed in the need for comprehensive immigration reform. In the end, President Bush was successful in courting the most Latino voters of any Republican presidential candidate in both 2000 and 2004.
In 2008 Barack Obama outdid his predecessor's Latino campaign outreach in both style and substance. He not only signaled his support of immigration reform, he promised to have it passed in the first year of his administration. He also one-upped President Bush in being the first candidate to do a 30 second ad spot all in Spanish. Barack Obama made sure that his substantive policy messages to the Latino community were not lost in translation and this paid off in his garnering close to 70 percent of the Latino vote.
In this election season, Latino cultural symbolism is back in the spotlight with Senator Marco Rubio's endorsement of Mitt Romney. However the problem for Romney is that he does not have a substantive policy position that anchors his symbolic outreach. Even if he chose Rubio as his running mate, spoke fluent Spanish, wore Guayaveras and ate a steady diet of tamales, Romney would still not get the Latino support that the previous two presidents did. Romney is simply at odds with the majority of Latinos on the two most important issues to this electorate—the economy and immigration.
Symbolic outreach in the form of celebrating Latino holidays, eating Latin cuisine, and using Spanish language communication is an effective campaign vehicle only if there is something to be carried through in that messaging. So the question for candidates is whether it's worth the trouble to brush up on their college Spanish, get up to speed on their Latino cultural do's and don'ts, and head out to festivities like this weekend's Cinco de Mayo. It depends.
If a candidate has a policy position that connects with Latino voters, then they must disseminate that message by all means possible—chomping on chips and guac at a Cinco de Mayo party not being a bad place to start. However, if there is no substance to back up the candidate's Latino flair, then there is no reason to spend the time, money, and effort in Latino outreach.
Victoria DeFrancesco Soto
DrVMDS
This post originally appeared on NBCLatino.
Posted: Tuesday, 8 May 2012