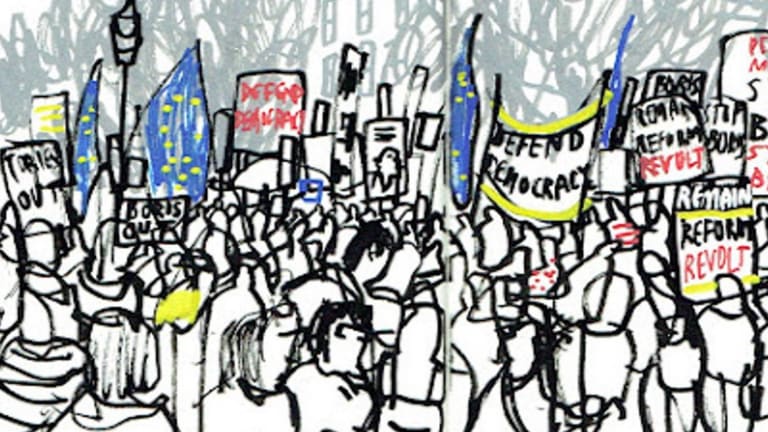 7 Reasons That Dems Might Keep Congress after the Midterms
America's narcissist-in-chief continues to do rallies advancing his Big Lie and supporting election-deniers across the nation.
We're now fewer than 100 days from the midterm elections. When it comes to predicting election outcomes, I try to keep my expectations as low as possible. But lately I can't help feeling more hopeful that Democrats might keep control of the Senate and possibly even the House. What gives me hope? Seven things:
The effectiveness of the January 6 committee's hearings. The remarkable hearings have deeply tarnished the Republican brand. (I'll be going into this in greater detail.)


Trump's ballistic barnstorming. America's narcissist-in-chief continues to do rallies advancing his Big Lie and supporting election-deniers across the nation. He's also likely to declare his candidacy for re-election before the midterms. All this is creating more fear and loathing in the general public — turning voters off Republican candidates.


Biden's foreign policy triumphs. The U.S. just took out Qaeda leader Ayman al-Zawahri, a mastermind of the Sept. 11 attacks. Biden has also been tough on Putin, and Putin's war in Ukraine — in sharp contrast to Trump and his Republicans.


Domestic policy successes. Joe Manchin finally came around, making it likely that Dems will make good on promises to lower drug prices, confront climate change, and make corporations pay higher taxes. It's a major achievement, giving Democrats justified bragging rights. Also: After a yearlong debate, Democrats and Republicans in Congress passed legislation this past week to invest $280 billion in areas like semiconductor manufacturing and scientific research to bolster competition with China.


The economy may be improving. While inflation continues to be a problem, gas prices — which peaked above $5 a gallon — have fallen every day for more than six weeks and are now closer to $4. And despite the Fed's ill-advised rate increases, the US could avoid a recession. Unemployment remains at record lows. (We'll know more when we get Friday's jobs report for July.)


Covid is less of a threat. The BA.5 variant of COVID, although highly communicable, isn't causing the hospitalizations and deaths of its predecessor strains.


The Republican Supreme Court's decision reversing Roe v. Wade. It has convinced many voters they need to elect Democrats — to prevent Republicans from enacting a national ban on abortions, or to enact a national law protecting abortions. Yesterday's vote in Kansas, where voters by a wide margin rejected a constitutional amendment that would have allowed state lawmakers to further restrict or ban abortions in the state, suggests a groundswell of opposition to the Republican move toward abortion bans.
Which brings me to today's Office Hours question: In your view, will these seven factors be enough for Dems to maintain control over both chambers of Congress after the midterm elections? If so, are there other reasons for optimism? If not, why not?
Reposted with permission from Robert Reich's Blog.