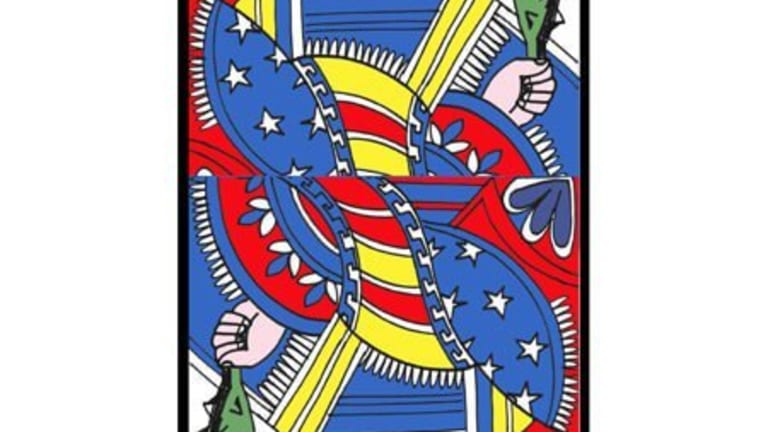 10 Things About Donald You May Not Know
Ted Vaill: Trump claims that he is a great lover, and that his wives and girlfriends have raved about his sexual prowess. I am waiting for one of them to come forward with information directly contradicting this claim.
Donald Trump likes to dominate the daily news cycle, as he completes his run to lose the Presidency, but here are ten things about him that you most likely do not know:
1. His hair. That weird hairdo developed gradually. I saw a late 1980s documentary film about him, and noticed a bald spot developing on the back of his head. I have first-hand knowledge, from someone who should know, that about this time he underwent some hair transplants, including one on his forehead. Unfortunately, the forehead hair plugs were put in too low, too close to his brow, and looked weird. Thereafter, Donald started to sweep his hair back over the top, to make the Neanderthal look less obvious, and to cover up the bald spot in back that kept growing and growing. That is why he now wears that "Make America Great Again " hat, to keep his hair from blowing upwards on windy days to reveal that bald spot.
2. His heritage. The Donald's heritage is filled with immigrants. His mother was born in Scotland, and both of his grandparents on his father's side were born in Germany. Friedrich Drumpf (name changed to Trump) emigrated to the U.S. in the late 19th century, and went to Seattle, where he ran a hotel and brothel. He sold that business, and as the Klondike Gold Rush was developing in the Yukon, moved there and opened another hotel and brothel. He cleaned up financially, sold the business again, and took his profits back to Germany, where he found a wife. When the Kaiser decided to draft him into the German military, he and his wife fled back to the U.S., settling in Queens. He got into real estate, and after his son Fred was born in 1905, brought him into the business.
Trump claims that he is a great lover, and that his wives and girlfriends have raved about his sexual prowess. I am waiting for one of them to come forward with information directly contradicting this claim.
3. His politics. Donald was a Democrat for most of his life, and was often seen palling around with Hillary and Bill in New York, and has been quoted in the past saying how much he liked and admired them. He even bragged that he made a million dollar contribution to Hillary's campaign for the U.S. Senate, and invited the Clintons to attend his 2005 wedding to Melania. He expects a quid pro quo as a result of his political donations, which he regards as buying access. Some have said that he has no real political philosophy, and that it changes like a chameleon as his business needs change.
4. His sexual prowess. Never before has the size of a Presidential candidate's penis ever been an issue in a Presidential campaign, but Marco Rubio opened that door during the primaries, by noting the small size of The Donald's hands and remarking "You know what that means". Trump responded that he had "no problem" in that area. A painter, Illma Gore, has created a full frontal nude portrait of The Donald, displaying a stubby little circumcised organ on him. Trump claims that he is a great lover, and that his wives and girlfriends have raved about his sexual prowess. I am waiting for one of them to come forward with information directly contradicting this claim.
5. His wives. There has only been one divorced President, Ronald Reagan, who was married to actress Jane Wyman before marrying Nancy Davis, a marriage which lasted until his death. The Donald has been married three times, to Ivana Zelnikova from 1977 to 1992, Marla Maples from 1993 to 1999 (with whom he had a torrid, tabloid-rich affair while he was married to Ivana), and his current wife, Melania Knauss, whom he married in 2005. Melania was recently displayed to the world in totally nude pictures taken in 1995, before she met The Donald, the first potential First Lady shown naked.
6. His Communist connections. Melania grew up in what was then Communist Yugoslavia, which is now Slovenia. Her father, who still lives there, is one of 5% of the Slovenian population who is a member of the Communist Party there, and is a minor party official. There are also disturbing connections of Trump with Putin. His now former campaign manager, Paul Manafort, spent the past ten years or so advising the Putin-friendly former President of the Ukraine, Viktor F. Yanukovych, who fled to Russia after he was deposed in 2014. It has just been revealed by the New York Times that Manafort received $12.7 million in possibly illegal off-the-books payments from Yanukovych's pro-Russian political party from 2007 to 2012. Trump also has said that he admires and is friendly with Putin, and has no problem with Putin's annexation of the Crimea area of the Ukraine in 2014. Trump also says that NATO is outdated and may need to be restructured. Is he a secret Communist, or a "Communist sympathizer", to use a somewhat outdated term?
7. His tax returns.His excuse for not releasing his tax returns that he is "under audit" rings hollow, as Warren Buffett has recently said. Buffett is also under audit, but has challenged Trump to release his tax returns at the same time he does. So far, Trump has refused. This is probably because, as a real estate developer and having declared various of his companies bankrupt six times, he pays little or no taxes. In the four years where he has disclosed his tax returns, 1978, 1979, 1992 and 1994, he paid zero taxes. Disclosure also may reveal that he makes few or no charitable contributions, and that he has some questionable international or domestic business ties. Hillary Clinton has just released her 2015 tax return, and the Clintons have released their tax returns for the past 30 years.
8. His Ethical issues. The President of the U.S., through policy pronouncements, treaties and Executive Orders, as well as legislation proposed to Congress, can shape business practices throughout the country and around the world. He also controls the IRS as part of the Executive Branch, and the possibility exists that an unscrupulous President can use the IRS as a weapon. Richard Nixon supposedly forced the IRS to investigate some of his political enemies for tax evasion. Trump owns or controls real estate, hotels, golf courses and casinos across the country and abroad. Would it be appropriate for President Trump to negotiate a favorable trade deal with a country where he owns hotels or golf courses?
9. His "Chinese Wall".What is Trump going to do to insulate his job as President from the business operations of The Trump Organization? Trump controls more than 500 companies, and the potential conflicts of interest are enormous. Turning his many businesses over to his sons and daughters does not seem to be the answer, as it would be impossible to build an effective "Chinese Wall" between these close family members. Turning the family businesses over to impartial trustees would not work either, as Trump's business operations are intimately tied to the brand of the Trump name. Perhaps he could get Paul Manafort to take over now that he's been fired from the campaign. The Executive Branch Conflict of Interest Statute does NOT apply to the President or Vice President, so President Trump would not be required to sell any of his investments or businesses. No President has ever come directly from the business world to the Presidency. Minor exceptions: Jimmy Carter was a small time peanut farmer (and governor), Richard Nixon spent almost a decade practicing law (mostly as a "rainmaker") before being elected President, and Herbert Hoover had a long business career before becoming Secretary of Commerce and President. Eisenhower and Woodrow Wilson were university presidents before being elected President. Presidential candidate Mitt Romney put his assets into a blind trust during the 2012 presidential campaign, as did Presidents Ronald Reagan, George H. W. Bush, Bill Clinton and George W. Bush. President Obama did not, but his holdings are almost entirely made up of U.S. Treasuries and mutual funds.
10. His lawsuits.Trump has been involved in over 3,500 lawsuits in his various businesses. He has a reputation of stiffing contractors and suppliers, and hired the notorious Roy Cohn as his pit bull lawyer to savage his business opponents and competitors. Looming in his future are several lawsuits relating to the Trump University, including one scheduled to go to trial soon after the November 8 election. He and Don Jr. have also been named as material witnesses in litigation involving an alleged tax evasion scheme run by Felix Sater and his firm, the Bayrock Group. Sater has financed several Trump-branded real estate development projects. Could President Trump get these lawsuits dismissed or continued until he is no longer President?
There has never before been a serious candidate for President like Donald Trump. Let's hope he is the last, and loses.
Ted Vaill