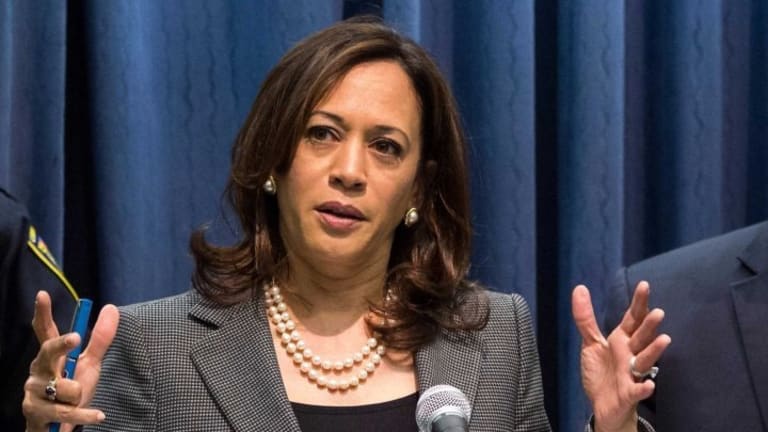 Haven't We Had Enough Hypocrisy Yet?
About a week ago, I wrote an article recently published in L.A. Progressive about Sen. Kamala Harris, D-Calif. She had (correctly) lambasted the work of the law firm Kirkland & Ellis in negotiating a controversial plea deal for and with the billionaire financier and convicted sex offender Jeffrey Epstein. In doing so, she said,"In our democracy, no one—no matter how powerful or well-connected—is above the law. Yet Epstein's deal, secured by his lawyers at Kirkland and Ellis, calls into question the integrity of our legal system and undermines the public's confidence that justice will be served."
Kirkland & Ellis represented Epstein over a decade ago when the well-connected billionaire faced sex-trafficking charges in Florida. Lawyers with the firm helped negotiate a plea deal for Epstein in 2008, which allowed the financier to avoid federal trial by pleading guilty to state charges of soliciting a minor for prostitution. He served 13 months in prison for the charges. While he was required to register as a sex offender, he was allowed to leave jail six days a week for 12 hours due to a work release provision. (And Epstein is facing a replay of this case in New York right now, and the Kirkland & Ellis please deal is a centerpiece of that proceeding.)
Senator Harris wasn't the only one who criticized Kirkland & Ellis. But Senator Harris had a special problem: the same day that she went after the law firm, her husband, Douglas Emhoff, headlined a fundraiser in Chicago for his wife's campaign. And guess who the main hosts were? The six partners of Kirkland and Ellis. So Senator Harris was caught in a cross-fire in which she accepted campaign contributions from the very attorneys whom she criticized. In my article, I said that "her hypocrisy is in full display. She criticizes Epstein's lawyers for engineering the deal, she takes bags full of money from them."
I'm not the only one who criticized her of this point. But I think that it is important to note that other presidential hopefuls have faced similar challenges and met them.
"Sen. Bernie Sanders (I-Vt.) called on fellow Democratic presidential candidates to reject contributions from the healthcare industry this week, a renewed effort to distinguish himself from a progressive field that has often adopted his policy positions.
It's easy to see that Senator Harris accepts money despite hypocrisy, while Senator Sanders believes in his own pledge and will not accept money having made the pledge.
"The Vermont senator's announcement came days after campaigns filed their second quarter finance reports, which showed that a number of the 2020 presidential candidates, including Sanders, had accepted contributions from healthcare and pharmaceutical executives. The pledge states that Sanders will not take 'contributions over $200 from the PACs, lobbyists, or executives of health insurance or pharmaceutical companies.' During the second quarter, his campaign received thousands from these donors, including a $2,800 contribution from a lobbyist at Beacon Health Options, $2,000 from the CEO of Ironwood Pharmaceuticals and $1,000 each from two Pfizer executives.
"Sanders, whose campaign has said it will refund past contributions that do not comply with the pledge, was not the only candidate to receive contributions from the healthcare industry during the second quarter."
An examination of official records show that virtually all the candidates received donations from health insurance or pharmaceutical companies.
After calling on his 2020 Democratic opponents to reject money from insurance and drug companies, Sen. Bernie Sanders will return donations he received that violate that pledge, his campaign said Thursday. Senator Harris, however, has not changed her stance and still will receive the money from Kirkland & Harris.
It's easy to see that Senator Harris accepts money despite hypocrisy, while Senator Sanders believes in his own pledge and will not accept money having made the pledge. This is the sort of situation which accurately tests whether a candidate deserves election to high office. Looking at these facts, Senator Sanders deserves election and Senator Harris does not.
Michael T. Hertz