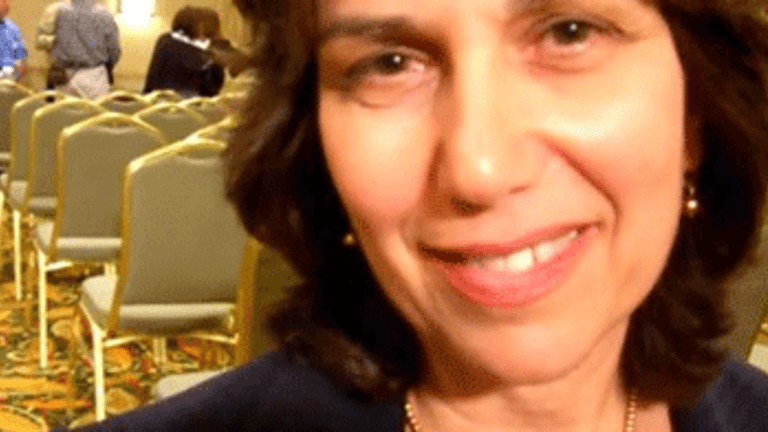 Marcy Winograd on Harman's Resignation and a Possible Run
Marcy Winograd: When I heard the news that Jane Harman was resigning, I thought, 'Now we finally have an opportunity to send a progressive to Congress, someone who will work to create jobs in the new economy, to free the 36th District from its perpetual war footing.'
When I heard the news that Jane Harman was resigning, I thought, 'Now we finally have an opportunity to send a progressive to Congress, someone who will work to create jobs in the new economy, to free the 36th District from its perpetual war footing.'
I was at school, in between TEACHING classes, checking my cell phone messages from news editors, bloggers, and former campaign supporters, all asking the same question …
'Will you run again?'
'I am exploring the possibility,' I told them, adding that I live in Santa Monica now, less than a mile outside of the district that hugs the coast from Venice to San Pedro. In 2010, just months ago, the Winograd for Congress campaign mobilized 41% of the vote in a primary challenge to Harman. It was exhilarating, daunting, inspiring, and eye-opening as I precinct walked from one end of the district to the other.
Most of the support came from the northern end of the district, from Venice and Mar Vista, but we enjoyed significant inroads in the working class union strongholds of Wilmington and San Pedro.
I barely had time to digest the political possibilities before running back to class, to my South LA high school students, some of them dressed in military fatigues, where we would read Vietnam veteran Ron Kovic's essay, "Breaking the Silence of the Night,' a passionate account of Kovic's transformation from blind follower to critical thinker and anti-war leader.
My high school students knew nothing of the buzz in the blogosphere, only that their teacher seemed a little preoccupied.
I had just hung up with LA City Councilwoman Janice Hahn, who told me she was running, making a courtesy call – perhaps hoping to clear the field – and asking for an endorsement. I told her I had two concerns – that we needed a voice that would challenge pre-emptive wars, regardless of whether the wars were waged by Republicans or Democrats, and that we needed a Congress person who would advocate for a just and lasting peace in the middle east, someone who would not be afraid to criticize Israel, to fight for equal rights for both Palestinians and Jews. It was time for the United States to be an honest broker at the negotiating table. World stability depends on it.
After reminding me she had supported anti-war efforts on the Los Angeles City Council, Hahn added, "I want to make it clear. I am a friend to Israel."
I am a friend to equality and dignity for all.
I asked Hahn if she would be willing to meet with a group of Jews and Palestinians offering an alternative viewpoint to current US foreign policy.
Yes, she would.
A few hours later news broke that Secretary of State Debra Bowen was also running. Not surprising, since Bowen will term out of office soon. I know Debra and admire her courage in taking on the electronic voting industry, in banning touch-screen voting machines. Would she also be ready to take on the military budget? To demand that Washington stop holding our young engineers hostage to bomb-building – and award contracts, instead, to corporations intent on developing mass transit, high speed rail, and solar cities?
I haven't had a chance to speak with Debra Bowen – but when I do I will ask her the tough questions, starting with …
"Will you vote against further military appropriations for expanded wars in Afghanistan, Pakistan, and Yemen?"
"Will you go to the wall to defend Social Security and Medicare, our greatest safety nets?"
"Will you visit Bradley Manning in solitary confinement?"
"Will you walk the streets of Wilmington with me, breathe the oil fumes, and work to crack down on polluters?"
"Will you support the right of states to pursue single-payer health care?"
I am waiting to ask the tough questions – and to hear courageous answers.
Then I will decide.
Marcy Winograd
Note: Californians recently passed an Open Primary law, meaning that if no candidate wins 50% plus one vote in the Special Election, the top two vote getters go head-to-head in the next round. Had the Open Primary law been in effect when Winograd challenged Harman in 2010, the two would have faced off against each other in the General Election, as well. Given the small turn-out in special elections, 35,000 of the 300,000 registered voters may decide who replaces Jane Harman. In June, 2010, Winograd received 18,000 votes.