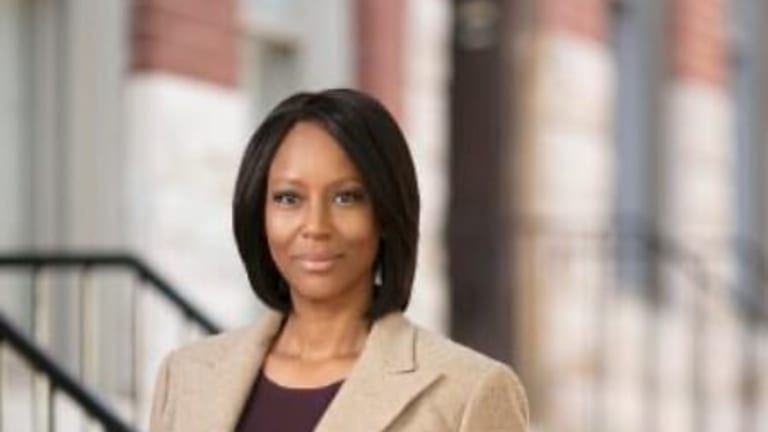 Will the Cummings Legacy Continue in Baltimore?
Lance Simmens: frican-Americans, Latinos, and Native Americans are targeted for fast food, targeted for sugary-sweetened beverages, targeted for junk food generally. They live in an environment which does not support health…
Dr. Maya Rockeymoore Cummings is running for Congress in the 7th District in Maryland in a crowded Democratic primary to be held on June 2. The district encompasses West Baltimore, and was represented by her late husband, Elijah Cummings, from 1996 until his death in 2019. This is the place Donald Trump last year derided in a vituperative racist tirade as "disgusting and a rat and rodent infested mess…that no human being would want to live there."
No, Mr. President, what is disgusting is the vacuousness with which you exhibit when it comes to those who have not lived the charmed existence of a spoiled and petulant brat.
Dr. Cummings received her Bachelor's degree from Prairie View A & M University in Texas, an historically black university, and Masters and PhD degrees from Purdue University. She is former Chairperson of the Maryland State Democratic Party, has worked for several Congressional members on Capitol Hill, served as a legislative fellow for the Congressional Black Caucus Foundation, and owns a political consulting business in Baltimore. She is an accomplished resident of the 7th district and would be proud to represent the district in Congress.
Meet Maya Cummings
During a recent interview, I asked her what was the driving motivation to enter into the world of public policy and politics. She was quick to point out that the 2016 election of Donald Trump "basically changed the trajectory of my destiny, literally it left me desperate to figure out how I could have a better platform to effect change to combat what I knew was coming…and that it would have a disproportionately negative impact upon people of color."
This is a woman obsessed with contributing to the large legacy left by her late husband and driven to make things better for residents of Maryland's Seventh.
When I asked her to describe a seminal event in her life that turned on the switch to activism, she recounted that when she was a junior at Prairie View and was running a local election campaign in a "very red, rural district," the police arrested 13 Black students for allegedly fraudulent voting (their names were not listed as registered to vote). This propelled her to put together a march to the county seat to get them to drop the charges. This was her first encounter with institutionalized voter suppression and so here we are, in the 21st century, engaged in battles that never seem to end for our brothers and sisters of color in the land of the free.
She is supportive of opening a national dialogue on racism through a reincarnation of the 1960s Kerner Commission, particularly as it relates to economic injustice and extrajudicial racial killings like the February 23 murder in Brunswick, Georgia, of 25-year old Ahmaud Arbery. The Kerner findings were released in 1968 and found the nation "was moving towards two societies—one black and one white, separate and unequal." As Cummings lamented, "Some things never change…and sometimes get worse."
A Three-Point Plan
A more immediate issue facing our minority communities involve the unmasking of inequities in the health care system that is becoming evident as the Pandemic ensnares daily life. She proposes a three-point plan to address the issue:
First, we need to shore up our public health system. It has been underfunded for too long. We don't have testing, tracing, safety and personal protective equipment for health care workers. We need a plan, particular minority communities.
Second, health care itself, the Trump administration is challenging Obamacare, we need to be expanding access, either expanding Medicaid or eliminating the 65-year age limit on Medicare.
And in the long-term we need Medicare For All.
African-Americans, Latinos, and Native Americans are targeted for fast food, targeted for sugary-sweetened beverages, targeted for junk food generally. They live in an environment which does not support health…
When asked whether she thought democracy was in decay, she agreed that under the current administration "they are undermining the rule of law, they have actively undermined Congressional oversight, they do not believe that the Congress is an equal branch of government, nor do they believe that the Judiciary is a separate branch of government…we are facing fascism, it's right here in our faces and this is what it looks like."
If elected to Congress her top three issues would be health care, expanding Social Security, and gun violence prevention. Addressing the issue of who presumptive candidate Biden should select as his running mate, she excitedly offered Michele Obama, who I believe is the logical and almost automatic retort for most Democrats. But barring her willingness to do that, she is one of 200 coauthors of a letter to the candidate calling on him to select an African-American woman. But she is quick to offer that as long as it is a woman, there are plenty of good alternatives.
When talking about the wide disparities among mortality rates due to the Coronavirus, she was quick to note that this is happening in her city and she attributes the causes to lack of access to health care for people of color and poor health in minority populations. For a decade, she served as Director of Leadership for Healthy Communities, a national initiative to combat childhood obesity, promote healthy eating and active living.
"I learned that African-Americans, Latinos, and Native Americans are targeted for fast food, targeted for sugary-sweetened beverages, targeted for junk food generally. They live in an environment which does not support health…if you are in a densely populated area you are at risk. But you are also talking about food deserts where they don't have access to healthy, nutritious foods in their neighborhoods. Or they can't get outside to exercise and play because gun violence is a part of their existence and it is not safe to go outside."
"Low-wage jobs held by African-Americans and Latinos are disproportionately on the front line as essential workers," so there is little way to escape the virus which is ravaging our cities.\
The last item she wanted to discuss is the human tragedy facing prisons and Covid-19:
"White collar and white prisoners are getting out because they are concerned for their safety but the same is not happening for less famous black and brown people, who are being forced to stay in facilities where everyone has Covid 19."
"We need to focus on extrajudicial killings, we have a lot of work to do in criminal justice, with an emphasis on the term justice."
This is a strong, intelligent and experienced black woman with a full agenda and an abundance of energy. For additional information you can learn more at maya@mayaforcongress.com.
Lance Simmens
Did you find this article useful? Please consider supporting our work by donating or subscribing.