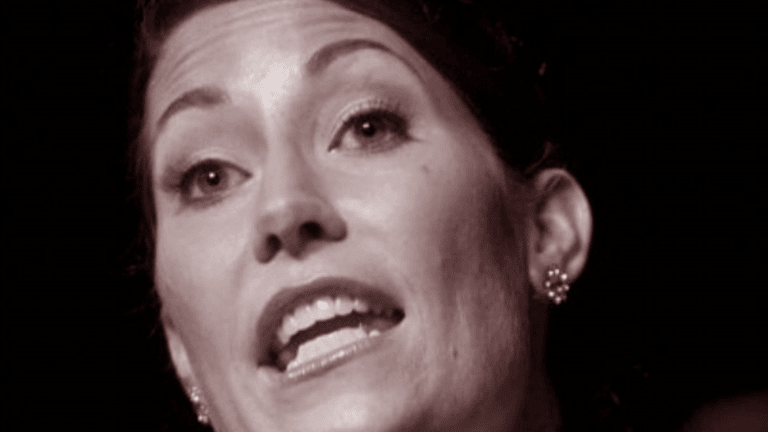 Will Double-Digit Gender Gap Help Ditch Mitch?
Mitch McConnell Gender Gap: Kentucky women are not idiots even though they are closely related to Kentucky men.
At 64, I'm old enough to remember LBJ's "credibility gap" over the Vietnam War.
Suspecting he might lose – and the Democrats might not even re-nominate him – President Johnson opted against seeking another term in 1968.
Sen. Mitch McConnell is dogged by his own gap. It's a gender gap -- make that gender gulf -- and it might help Democrat Alison Lundergan Grimes unseat him November 4.
The headline grabber in the recent non-partisan Bluegrass Poll was Grimes' four percentage point lead over the senate minority leader and five-term incumbent.
Even so, the story had what we old reporters called a "hidden lead" buried in it: Grimes, Kentucky's secretary of state, has a 12-point edge among women surveyed.
Women, Grimes likes to point out, make up 53 percent of registered voters in the Bluegrass State.
Naturally, the Grimes campaign is all over the dozen-point deficit, issuing a press release calling the numbers "a troubling margin for the McConnell campaign when put into context of his 2008 reelection, in which he miraculously managed to beat his opponent among the female demographic."
McConnell topped Democrat Bruce Lunsford going on six years ago.
The release claimed that McConnell's "double-digit deficit (I love the triple alliteration) with Kentucky women also severely clogs any credible pathway to victory for his campaign. Even more disconcerting for the McConnell campaign is the fact that his favorables with Kentucky women are underwater by an eye-popping 26 percent."
Grimes keeps hammering hard on McConnell's record on women's issues.
"McConnell's votes against the Lilly Ledbetter Act, the Paycheck Fairness Act, and the Violence Against Women Act appear to be a serious drag on his ability to win over Kentucky women," said Grimes spokeswoman Charly Norton in the release. "Unless McConnell explains why he has voted against women's interests time and time again, he will fail to gain an ounce more of support."
The Grimes campaign is also making a women's issue out of McConnell's opposition to increasing the minimum wage. "According to a breaking report from the National Women's Law Center, over 250,000 Kentucky women would benefit from an increase in the minimum wage to $10.10 an hour," another release said. "In Kentucky, a staggering seven in 10 minimum wage workers are women working long hours to provide for their families."
Anyway, the 2012 election cycle suggests that big gender gaps can mean big trouble for Republicans, even in Red States. Missouri and Indiana, both of which border Kentucky, are good examples.
The "Show Me" and "Hoosier" states went for Mitt Romney over President Obama. At the same time, gender gaps in Missouri and Indiana helped a pair of moderate Democrats of the Grimes persuasion win crucial senate contests. They beat two tea party Republicans of the Jesus-loves-me-but-He-can't-stand-you faith who blabbed, ill-advisedly yet tellingly, about "legitimate rape" and about pregnancy resulting from rape being unfortunate but "something that God intended."
McConnell has yet to spout such absurdity and he probably won't. But it's hard to imagine what he can say or do to close the gender gap that Grimes has opened up on him in Red State Kentucky. For starters, though, McConnell might ponder the words of pioneer Kentucky feminist Madeline McDowell Breckinridge: "Kentucky women are not idiots even though they are closely related to Kentucky men."
Berry Craig