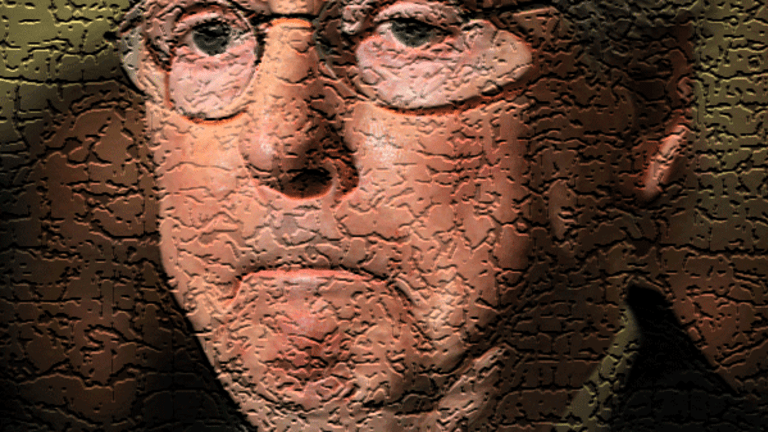 A Biscuit, a Puppet and the Captain of Team Mitch
Berry Craig: I'd bet the farm that McConnell is none too eager to verbally spar with Kentucky's "Southern steel magnolia," who, by the way, once taught kickboxing.
What do a warmed over biscuit and Howdy Doody have in common?
Sen. Mitch McConnell is getting compared to both of them.
He's like the pastry, says Alison Lundergan Grimes, who wants McConnell's job. He looks like the puppet, claims Bluegrass State blogger Jim Pence.
Grimes, Kentucky's secretary of state, is McConnell's all-but-certain Democratic foe for the November election.
"I think what people…are seeing is that Mitch McConnell, kind of like heating a biscuit twice, never tastes good the second time, no matter how much jam or jelly you put on it," she told The Washington Post.
To get to Grimes, McConnell has got to beat tea party-tilting Matt Bevin in the May 20 GOP primary.
Anyway, Grimes confessed she got the biscuit bit from her grandmother.
Meanwhile, on his Hillbilly Reportblog, Pence is showing video of McConnell accompanied by a recording of Buffalo Bob Smith and the Peanut Gallery crooning "It's Howdy Doody Time."
Okay, young folks, Bob and Howdy co-starred on the "Howdy Doody" TV show of yore. The Peanut Gallery was a bunch of kids on the set.
Anyway, some of McConnell's Democratic detractors have long claimed, waggishly, that he's a dead ringer for Howdy Doody. (Splenetic right-wing bloggers, and others of the tea party persuasion who scorn McConnell as a less-than-true-believer, insist that the senator is the spitting image of a turtle.)
Pence also put out a You Tube video that shows the captain of Team Mitch morphing into Howdy, again to the dulcet tones of Bob and the piping pre-teen chorus.
The captain of Team Switch is getting good at old-time Bluegrass State stump wit. Maybe Grimes is not as accomplished as Sen. Henry Clay, Vice President Alben Barkley or Gov. A.O. Stanley. The latter, according to the late Kentucky historian Thomas D. Clark "could almost make himself heard across the narrow waist of Kentucky" provided he was "sufficiently fired up with Old Crow."
Even so, it wouldn't take much to beat McConnell on the stump. His speeches are generally as wooden as Howdy Doody and blander than green beans cooked without bacon grease.
Besides, the senator hasn't come close to topping Grimes' zinger, which has become the signature line of her campaign: "If the doctors told Sen. McConnell he had a kidney stone, he would refuse to pass it."
In Kentucky and beyond, the faithful love Grimes' spunk. "She's all Southern steel magnolia with her gorgeous smile and her sugar coated daggers," says an admiring PoliticusUSA website.
McConnell's a flintlock rifle fan, for a political prop, not for shooting. He brandished such a smoke pole at the Conservative Political Action Conference.
According to TheHuffington Post's Howard Fineman, the senator apparently aimed "to evoke the joy of a hunter celebrating the one-shot takedown of a 10-point buck. But with his wan smile, diffident manner and blue patterned suit, he looked more like Elmer Fudd on the way to a meeting with his accountant."
Grimes also nailed McConnell on that misfire. She tweeted that somebody should tell the senator "that's not the way to hold a gun" and that "KY women do it better."
Grimes' money is where her mouth is. She challenged McConnell to a shooting match. So far, the senator hasn't picked up the gauntlet.
I've seen McConnell's "wan smile" in person. It was on his mug when Grimes got him with the kidney stone quip at Kentucky's famous Fancy Farm political picnic. It was the first time they crossed paths on the campaign trail.
I can't wait to see the captain of Team Switch meet the captain of Team Mitch on a debate stage. But I'd bet the farm that McConnell is none too eager to verbally spar with Kentucky's "Southern steel magnolia," who, by the way, once taught kickboxing, according to The New York Times.
Berry Craig
Subscribe to LA Progressive's daily newsletter
* indicates required
Email Address *


First Name

Last Name

Email Format
Powered by MailChimp