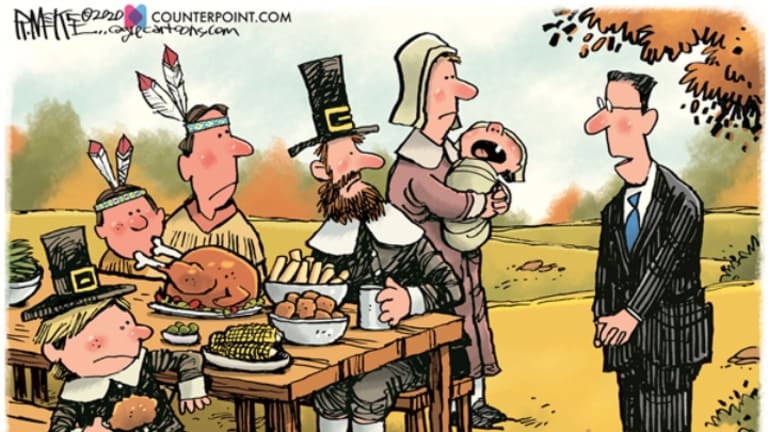 Gavin Newsom, One-Term Governor?
Ralph Shaffer: A quiet withdrawal from politics by Newsom will ensure a Democrat remains at the state's helm in Sacramento, but it won't be Newsom in the governor's chair.
It's been 82 years since Democrat Culbert Olson was elected governor of California, the last governor to serve a single four year term,. Gavin Newsom is likely to be this state's next one-term governor.
Newsom's overwhelming victory in the 2018 gubernatorial election was so convincing that political observers predicted that the Republicans won't have a real chance of electing one of their own to that office until 2034. They assumed that Newsom would have termed out after a second four years in office and he would be followed in Sacramento by Eric Garcetti. the popular mayor of Los Angeles, who would take office after the 2026 election and would serve there for eight years.
Now, the Republicans may get a chance at the governorship four years sooner as Newsom's growing unpopularity may remove him from office at the end of his current term, if a recall doesn't do that sooner..
A quiet withdrawal from politics by Newsom will ensure a Democrat remains at the state's helm in Sacramento, but it won't be Newsom in the governor's chair.
What went wrong for the governor? Quite a bit, but the main factor was not of his doing. Covid-19 provided a crisis that he could not effectively handle. No matter who was leading the state when the virus struck, it was the responsibility of the governor to evolve a strategy to combat the disease without destroying the economy of the state. Newsom failed in that regard.
The governor's daily virus updates on television and radio were more annoying than beneficial, but it was his on-again, off-again executive orders to combat the virus that antagonized a significant portion of the public.
Particularly aroused were small businesses and their employees who suffered greatly by the closures the governor ordered. Parents were upset by his closure of schools, and a significant part of the religious community was outraged by his ban on indoor church services. His "stay at home" decrees were widely flaunted.
Nearly a year into the pandemic, the virus is more deadly and out of control in this state than it was when Newsom began his television chats and issuing executive orders.
The governor compounded the problem by failing to clarify why certain activities, such as indoor and outdoor dining, were banned but other comparable ones were not. Film companies could feed casts and crews In a parking lot but a restaurant couldn't serve diners outdoors. Then the governor was caught eating at an upscale Napa Valley restaurant and socializing without a mask!
With many Californians still unemployed, laid off or furloughed, the discontent with Newsom's direction of the fight against the virus grows. It's only two years until the next election and the governor is not likely to rectify the loss of support that has occurred in 2020.
Will some prominent Democrat, perhaps Garcetti, challenge Newsom in the next primary? The governor could have removed one likely opponent if he had appointed state attorney general Xavier Becerra to fill Kamala Harris' vacated senate seat. It was from the attorney general's office that Jerry Brown moved into the governor's chair.
Had Harris, Becerra's predecessor as attorney general, remained in that office, she may have become the first black woman governor of this or any state in the 2018 election that Newsom won. Now, with Becerra headed for a spot in Joe Biden's cabinet, he won't be a threat to Newsom.
By his appointment of Alex Padilla to the senate, Newsom has alienated various ethnic and gender constituencies. It was thought that appointment would endear him to the Latino voting bloc. Instead, appointment of Padilla aroused another segment of opposition to Newsom.
Padilla now has the inside track to the full six year senate term in the 2022 election. Had Newsom appointed someone who would not have sought election to the full senate term he would have left the race open to candidates from various ethnic and gender groups.
What are Newsom's options? He could, like Culbert Olson, run for re-election. Unlike Olson, Newsom is not likely to lose to a Republican opponent. The state is too overwhelmingly Democratic for that. But he might lose in the 2022 primary to a powerful and popular fellow Democrat such as Garcetti, who may not wait for Newsom to fill out his two terms.
More than likely, Newsom will recognize that his time is up and he will quietly step down, unlike the equally unpopular Olson who lost in 1942 to Republican Earl Warren. A quiet withdrawal from politics by Newsom will ensure a Democrat remains at the state's helm in Sacramento, but it won't be Newsom in the governor's chair.
Ralph Shaffer